The famous YouTuber named Dream is a gamer who is mostly known for his Minecraft and speedrun videos. He appeared on the YouTube scene in 2014, but really rose to fame in 2019 after he began making Minecraft related videos. His most famous series of videos is titled "Minecraft Hunt". He amassed over 19 Million subscribers on YouTube, over 5 million followers on Twitter, and has videos that get upwards of 50 million views regularly. He accomplished all that without ever showing his real face, but today that all changed, and it led one to one of the most viral roast sessions ever seen in recent times. Apparently a lot of people think Dream is ugly, and they weren't shy about making their feelings known.
Social Media Roasts Dream's Face Reveal as People React by Making 'Put the Mask Back On', Dream Face Memes, and Shane Dawson Trend on Twitter
Back on September 21 the internet was in a state of persistent excitement when Dream revealed in a YouTube comment that he would finally reveal his face to fans in his next video. In the YouTube comment Dream said, "My next upload will be me face revealing. The mask is coming off, and George is finally moving to Florida with the Dream Team. Then back to some epic Minecraft (plus Minecraft manhunt in real life soon) so many awesome things to come. Super nervous, but also incredibly excited for the future. I can't wait to start meeting you guys in person".
Today that moment finally came, and it appears people weren't expecting to see what they saw. In the span of a few minutes 'Put the Mask Back On' began to trend as people roasted Dream's face. Things got so bad the jokes turned into memes of Dream's face. A lot of tweets were saying Dream looks like Shane Dawson. There were people urging Dream to delete his twitter to avoid all the constant stream of jokes at his expense.
A closer look at the picture in the tweet above. You can see "Put the Mask Back On" was a top trend at Dream's expense.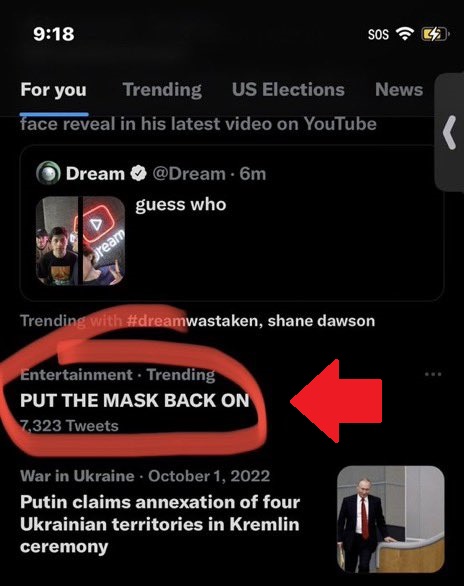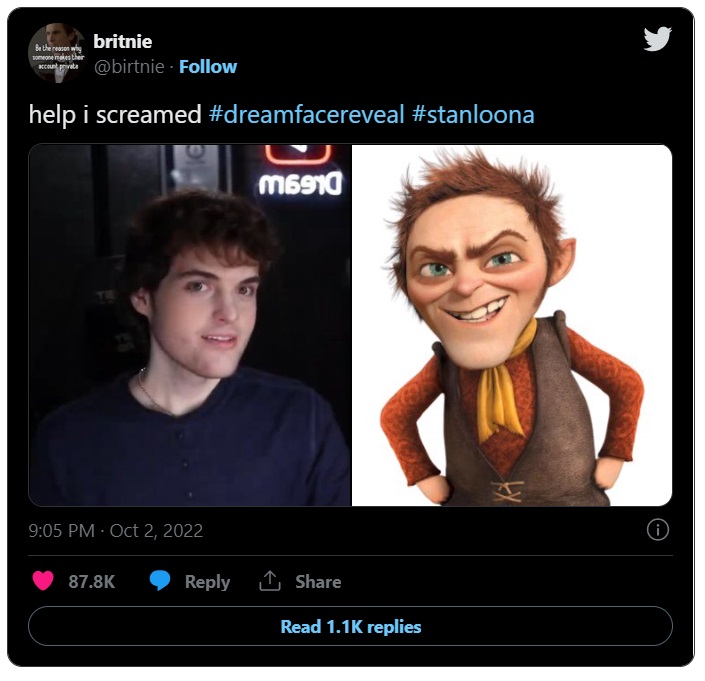 There were even people bragging about being the first to call Dream ugly after he revealed his face. A twitter user posted a tweet showing her comment from his Face Reveal YouTube video saying "nah he ugly". If Dream didn't see her reaction on YouTube than he would see it on Twitter, it's a cold world on social media.