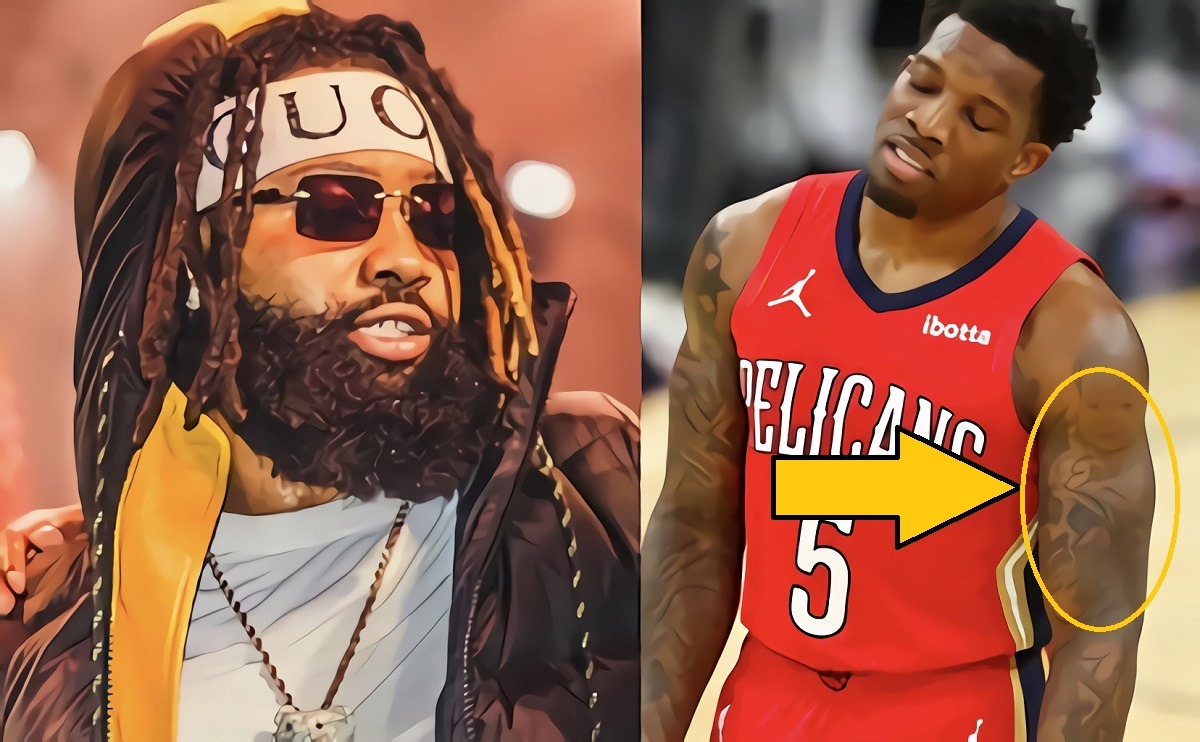 On November 19th Kyle Kuzma tweeted about rappers throwing shade at NBA players. In that tweet he said, 'The amount of shade rappers throw at NBA players in their music is sickening'. In reaction to Kyle Kuzma's comment, TikTok user 'Slimboii1_' created a video highlighting some of the most disrespectful things rappers have said about NBA players.
Is Sada Baby Right About Eric Bledsoe Having Muscles For Nothing? Sada Baby 'Mobster' Lyrics in TikTok Video Focusing on Rappers Dissing NBA Players Goes Viral
In the TikTok video exposing rappers dissing NBA players, many quotable lyrics were listed. For example there is the 'More Time' song where Pop Smoke said he "breaks legs like Paul George". There is 'Law and Order' song where Veeze called Tony Snell black and ugly saying, "My lil n**** black and ugly, shoot like Tony Snell", and there was plethora of quotable lyrics from rappers clowning Ben Simmons' inability to shoot.
However, what stood out most to people was lyrics from Sada Baby dissing Eric Bledsoe. In the lyrics of the song 'Mobsters' Sada Baby said Eric Bledsoe has muscles for no reason,
"He got muscles for no reason, Eric Bledsoe. He in the gym working out to get a headstone".
Any NBA fans knows that Eric Bledsoe really seems muscular for no good reason. He's been a relatively weak player on the court for a long time now, despite his hulk like stature.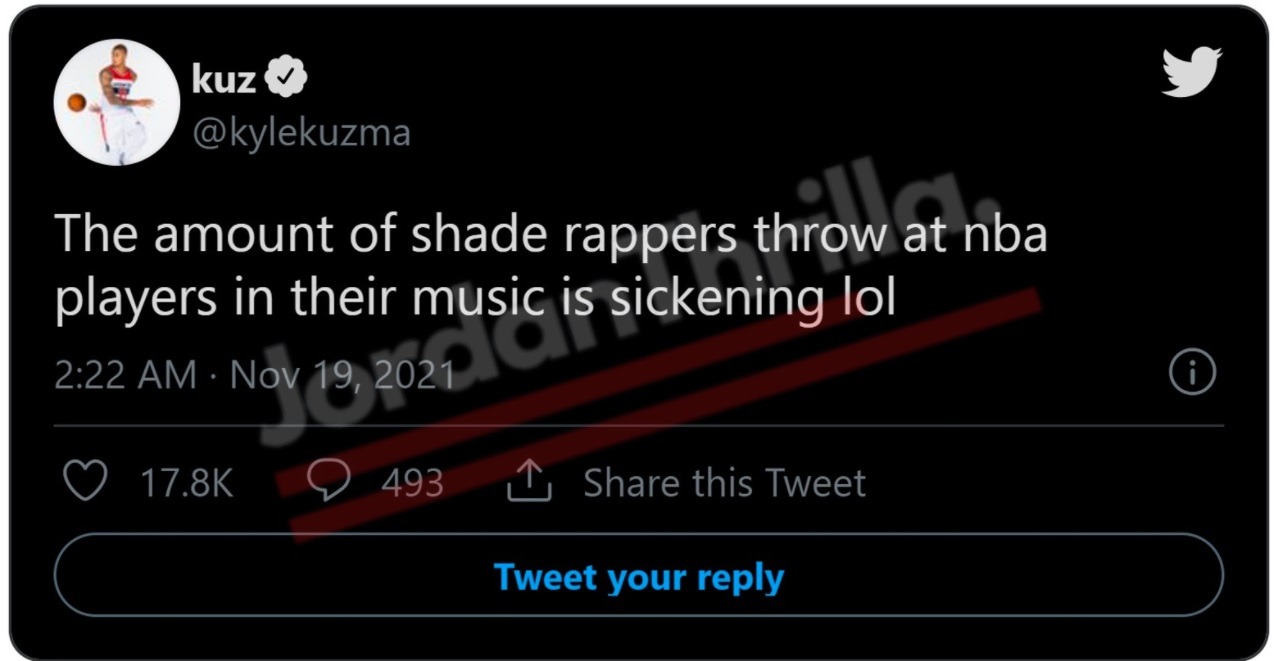 Sada Baby and YS released a video for 'Mobsters' back in 2020 when Eric Bledsoe was in the midst of a disappointing campaign with the Pelicans. It wasn't a hugely popular music video, as it only has about 500K views since being posted on YouTube in April 2020. However, it's getting renewed attention after Sada Baby's Eric Bledsoe muscles lyrics went viral due to the Slimboii1_ TikTok video.
Sports and Hip-hop intertwine in perfect harmony, especially when it comes to the NBA. In fact you could argue that Hip-hop music is an integral part of the NBA culture. We've all heard the saying that rappers want to be NBA players, and NBA players want to be rappers.
Given these facts it's not surprising that Kyle Kuzma is right about rappers throwing shade at NBA players more than athletes in other sports.
Authors: JordanThrilla Staff