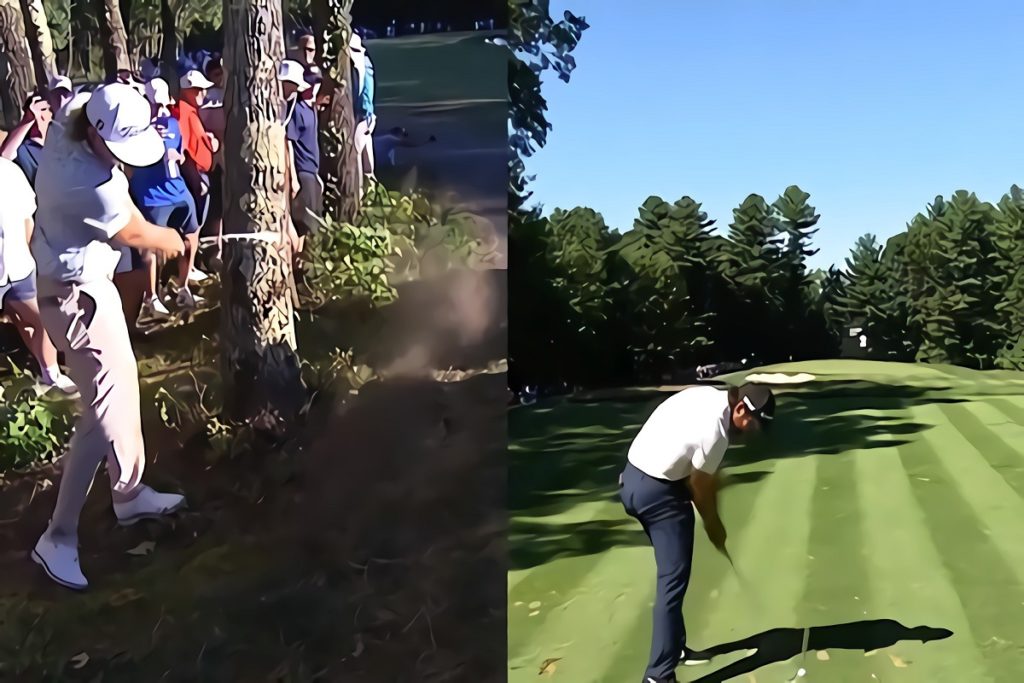 LIV Golf is back with another tournament in Massachusetts, and it had many memorable moments already. From seeing Matthew Wolff make the first Hole in One in LIV Golf history, to Cam Smith going super human when a situation looked dire, this was the type of day Golf lovers will likely remember for years to come.
Cam Smith Bending His Golf Club on Tree During LIV Golf Boston and First Hole in One in LIV Golf History Go Viral
Cam Smith known for his striking resemblance to Joe Dirt has been on a role this year making spectacular plays look effortless. A perfect example was a play during the LIV Golf Boston tournament where it looked like he had barely any space to make an accurate shot due to a large tree being right beside the ball. Cam Smith broke his golf club on the tree while making a very accurate shot, which made it look like he had super human strength and concertation. You could see Cam Smith look at his hand and his bent golf club after the spectacular play.
Earlier in the day Matthew Wolff hit the first hole in one in LIV Golf history. His moment came along with the iconic howling wolf sounds his fans make.
LIV Golf Tour has been under scrutiny due to it's connection to Saudi Arabia. LIV Golf is supported by the Public Investment Fund, which is part of Saudi Arabia's sovereign wealth fund. That connection has allegedly made many golfers opt not to join LIV Golf despite being offered much more money than they currently make in some cases. In the same breath the golfers that did join such as Cam Smith and Matthew Wolfe receive criticism for signing contracts.