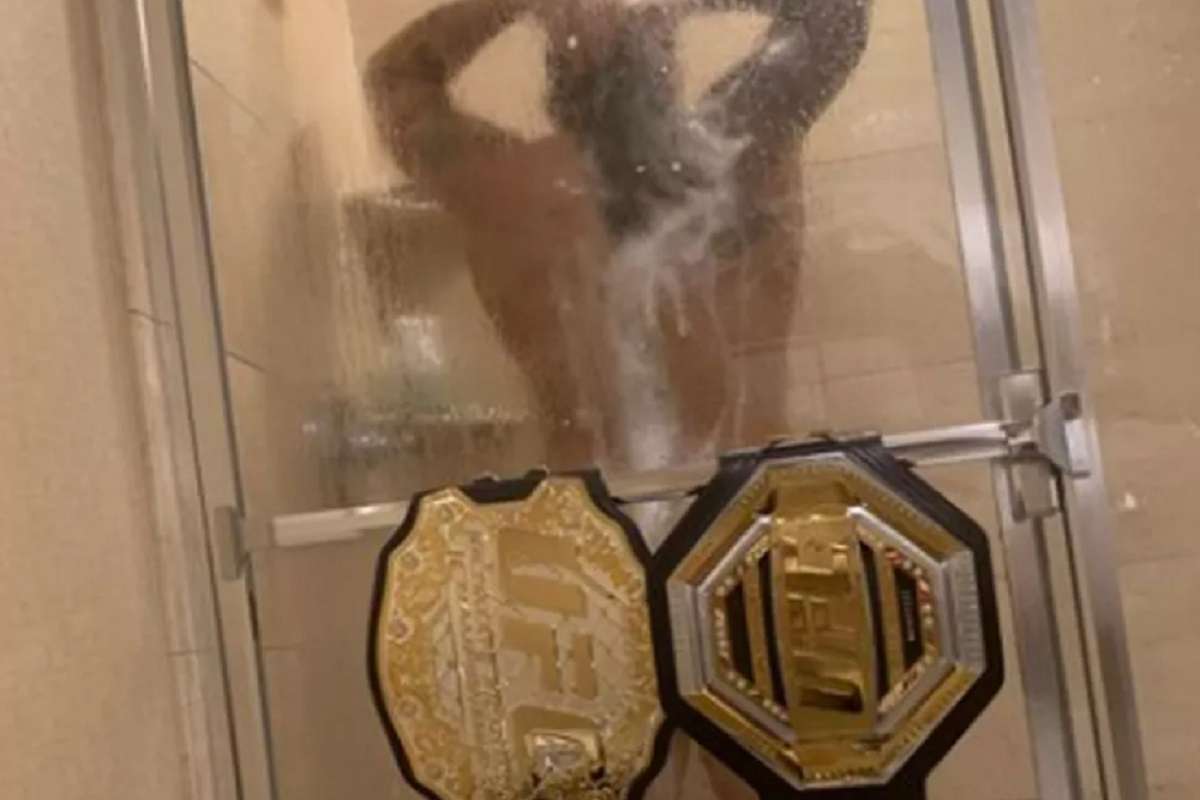 Julianna Pena was feeling herself today at UFC 257, and she mentioned the king of women's UFC name. Now Amanda Nunes responded to Julianna Pena calling her out for ducking with a very witty comment.
Amanda Nunes dissed Julianna Pena saying, "Ducking? You couldn't even make yourself a contender for me". Nina Ansaroff chimed in saying, "Remember that one time you guys were suppose to fight, but then she lost?".
Take a look.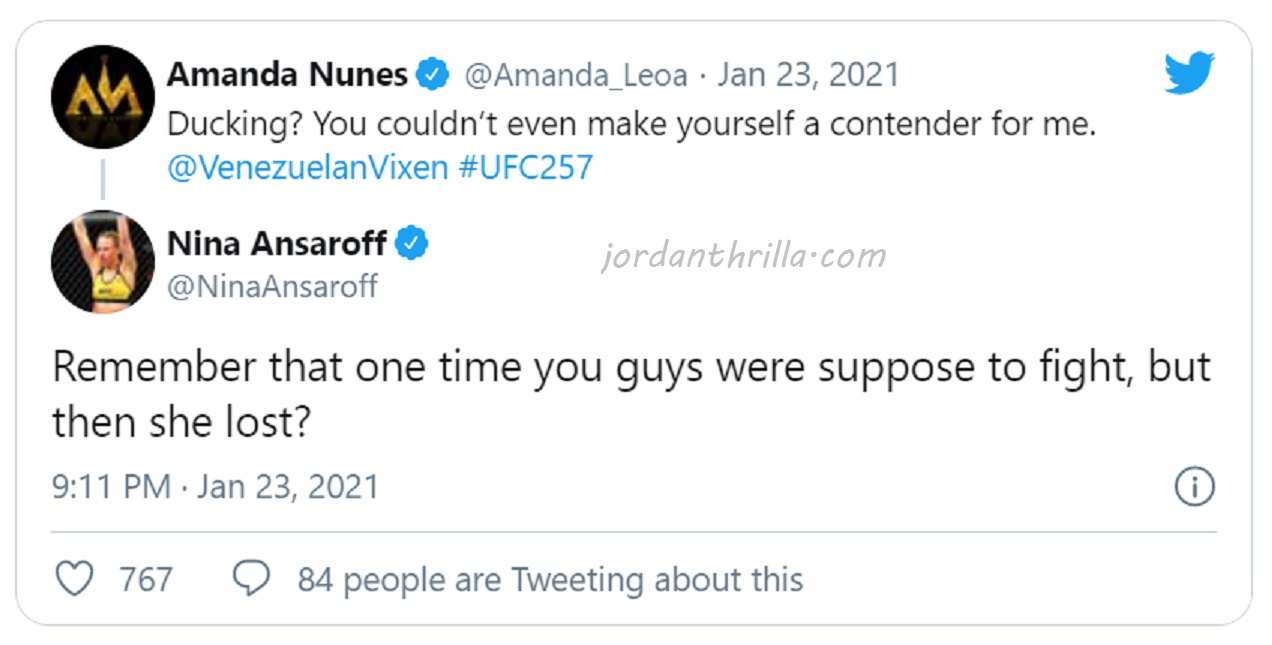 Julianna Pena was probably better off not mentioning Amanda Nunes name, because she got exposed so badly in her response. The thought of Amanda Nunes ducking somebody is almost laughable. She is just too vicious in the octagon.
This Julianna Pena vs Amanda Nunes UFC Match has to happen now.
Author: JordanThrilla