It seems like every NBA team has a fan who looks like one of their star players. We've seen a fake James Harden, a fake Luka Doncic, but no one compares to the fake Klay Thompson. His likeness to the real superstar is enough to fool people who work for the Warriors franchise. Sadly that's also part of the reason he was banned for life.
Why Did Fake Klay Thompson Get Banned For Life From Warriors Arena? Details About Identity of Klay Thompson's Look Alike
According to reports Warriors banned fake Klay Thompson, because they were tricked into letting him on the court. Prior to game 5 Warriors security let the Klay Thompson alike onto the court without checking his ID, because he looked exactly like the real Klay Thompson.
Since the real Klay Thompson doesn't exactly have the physique of an NBA athlete, it's very easy for a YouTuber named Dawson Gurley to pull off the whole look authentically. However, once they discovered his true identity the Klay Thompson's look alike was banned for life from Warriors' arena. The worst part was that Dawson Gurley spent $10K on a ticket, and didn't even get to watch the game in person.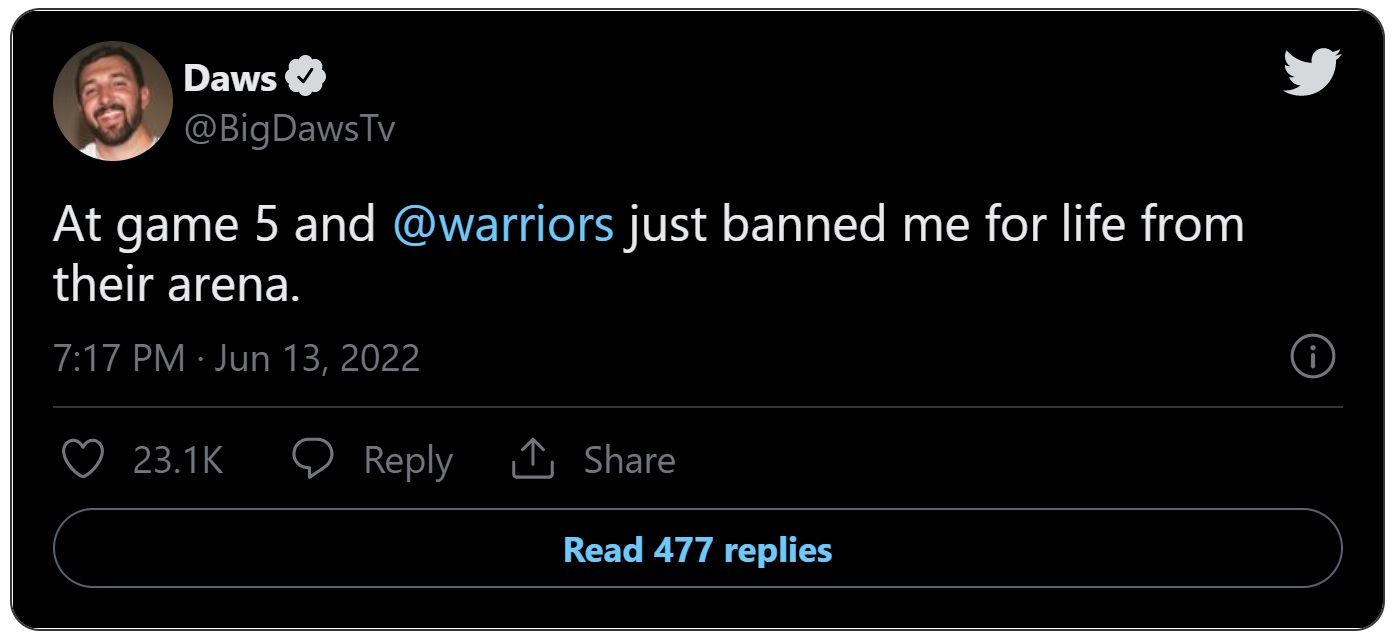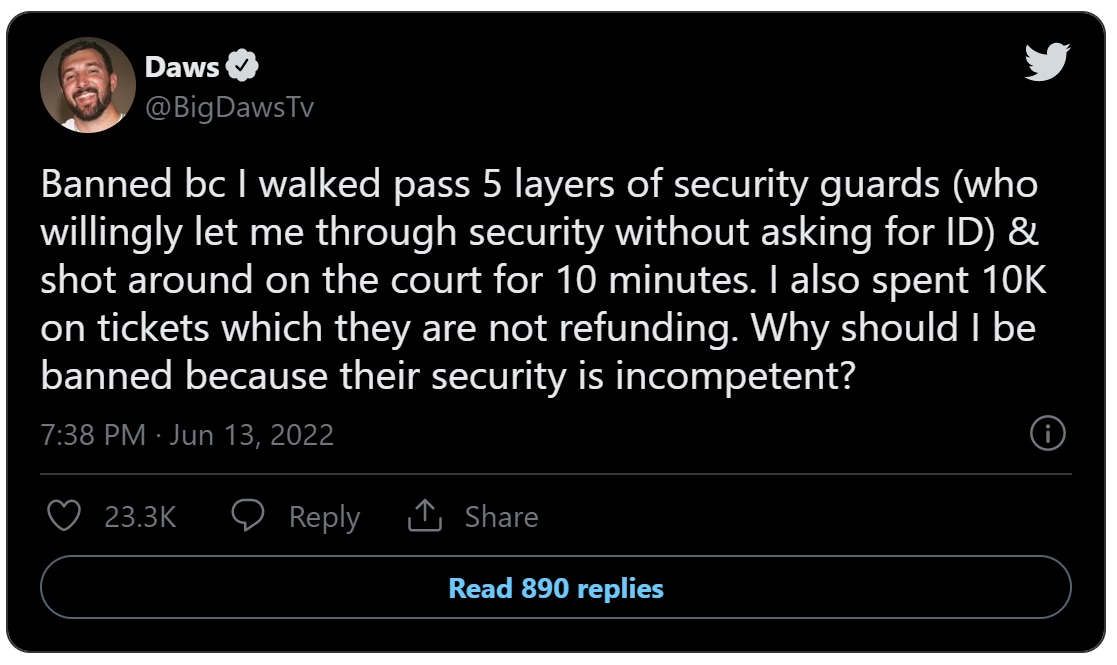 Dawson Gurley posted a picture of the official letter Warriors sent him notifying him the fake Klay Thomson was banned permanently from Chase Center Arena.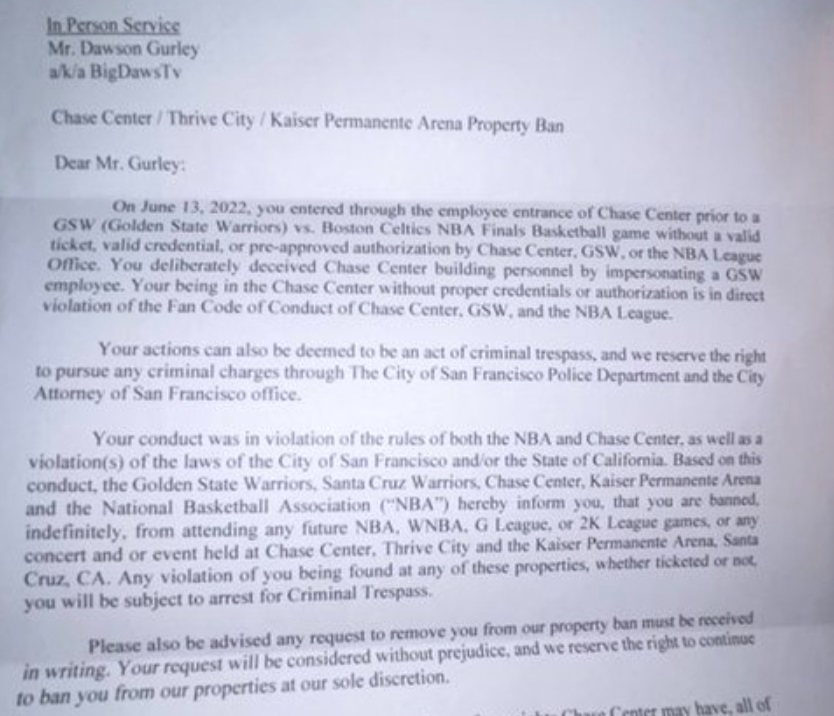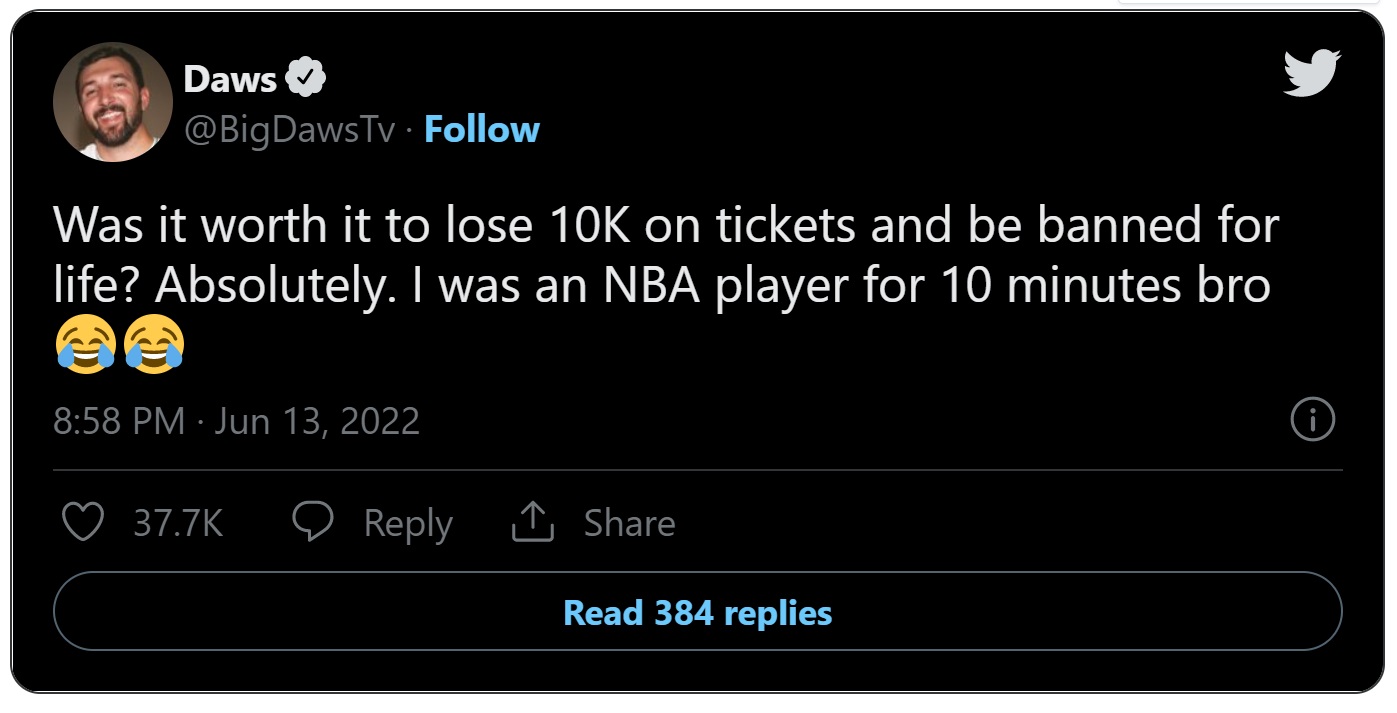 It seems Dawson Gurley is not happy about being banned, because Warriors security didn't do their job well. However, he's taking the situation in stride since he got to be an NBA player for 10 minutes.
Would you pay $10K to get banned from Warriors games if it meant you could shoot around for a few minutes? If you have a lot money to spend it definitely seems worth it.