It's been a sad week in terms of celebrities passing away, and the tragedy continued when it was announced Aaron Carter is dead at only 34 years of age. The struggles he faced with drugs and depression are well documented, so hearing of his passing has hit many people very deep emotionally. The details of how Aaron Carter's dead body was discovered, and his last TikTok video has raised many questions.
Did Aaron Carter Commit Suicide by Overdosing on Drugs? Strange Details on How Aaron Carter's Dead Body was Found and Last TikTok Live Video Fuel Conspiracy Theory
According to TMZ Aaron Carter was found dead in a bathtub at his home in California. Per their report police received a 911 call saying that he drowned in the bathtub water. At the moment there no details on how that happened, and law enforcement have not found any evidence of murder or foul play. Due to the mental and drug issues he battled many people have a theory that Aaron Carter committed suicide, or accidentally overdosed. The conspiracy theory is also fueled by Aaron Carter's last TikTok Live video where he appeared very depressed and tired.
Social Media Reactions to Aaron Carter Found Dead
As aforementioned social media is very distraught to hear of his untimely death at such a young age. People such as Tyler Conway and Carrie Jordan released very emotional statements paying homage to his impact. Take a look at some reactions from celebrities and others to Aaron Carter's death.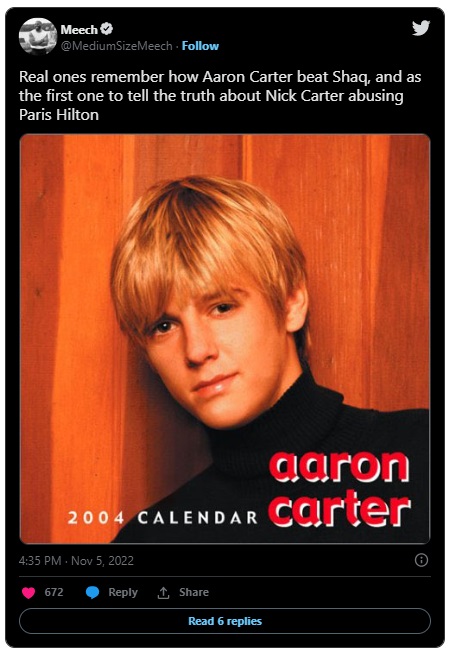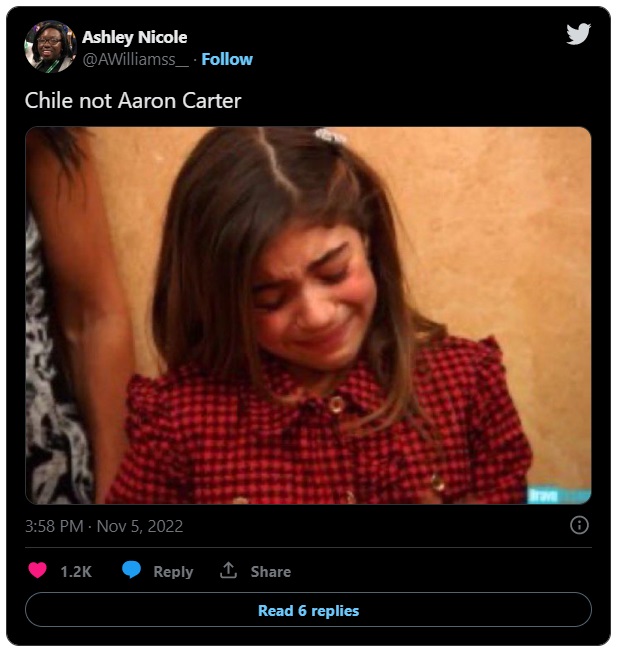 _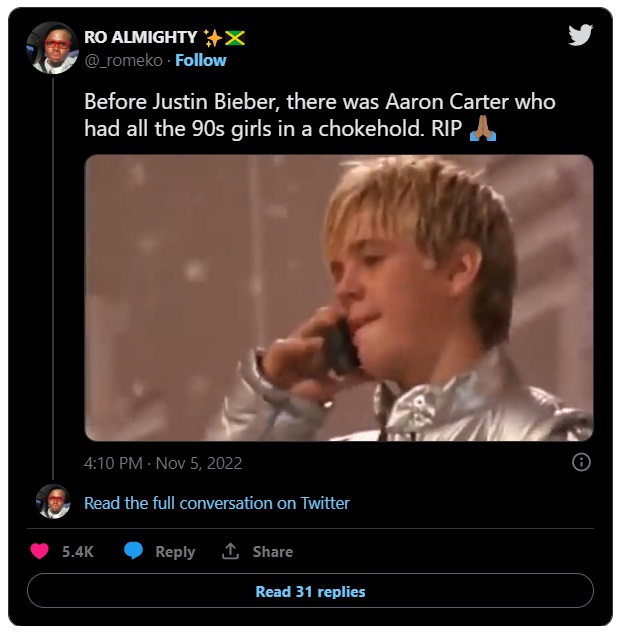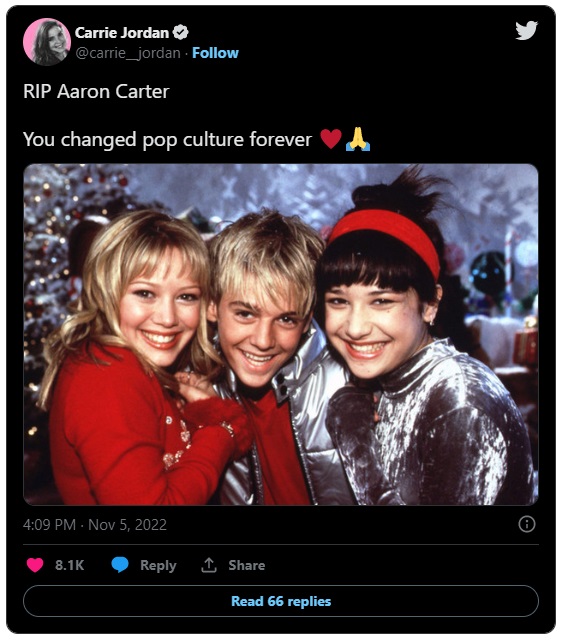 It's well known that being thrown into a fame at a very young age is a very taxing ordeal mentally for a small child. There are countless incidents where a child star battles depression and drug issues as they grow into adults, especially when their fame diminishes significantly. Hopefully Aaron Carter's death was not the result of a suicide, or overdose. 34 is just way too young to go, plus he was the father of a son named Prince.