It's another day, and there's another story about a devout mother whose life came crashing down after someone exposed her secret OnlyFans account to a school board. In this episode the star is a 30 year old woman named Victoria Triece, who is a mother of two kids.
Details on How Victoria Triece OnlyFans Leaked to Sand Lake Elementary
Victoria Treice was working for Orange County Public Schools through their Addition Volunteer Program. At her son's school Sand Lake Elementary, she would help his science teacher organize lab assignments and class parties. This was her dream to actively take part in her son's education, but it would all come to an end this month.
An anonymous person sent information to Orange County Public Schools revealing Victoria Triece's OnlyFans account. On October 13, she was banned from volunteering at Sand Lake Elementary school, which completely crushed her dreams of being an active part of her young son's education.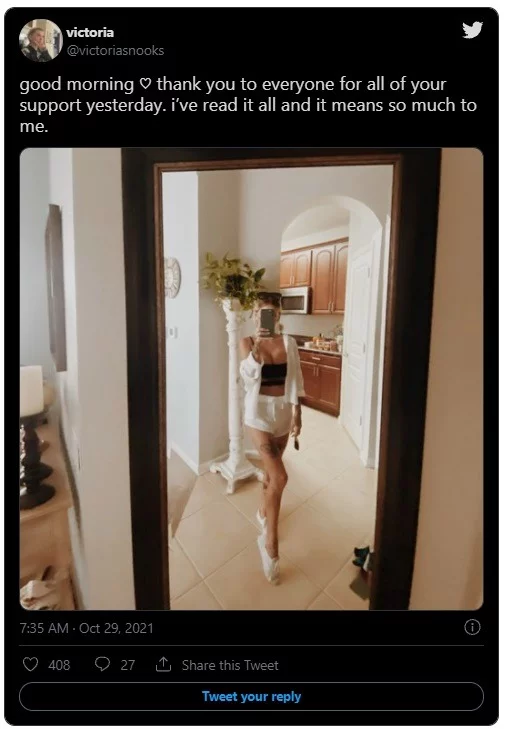 Victoria Snooks Reacts to Getting Banned from Sand Lake Elementary School Over OnlyFans Account
On social media the 30 year old goes by Victoria Snooks on OnlyFans, which her fans might know her better by.
Victoria Snooks reacted to her OnlyFans getting leaked to Sand Lake Elementary School Board by releasing this statement,
"The way someone took paid content from my onlyfans and sent it into my children's school is so cruel. you don't have to like what i do or agree with it but to do something this extreme is just downright wrong."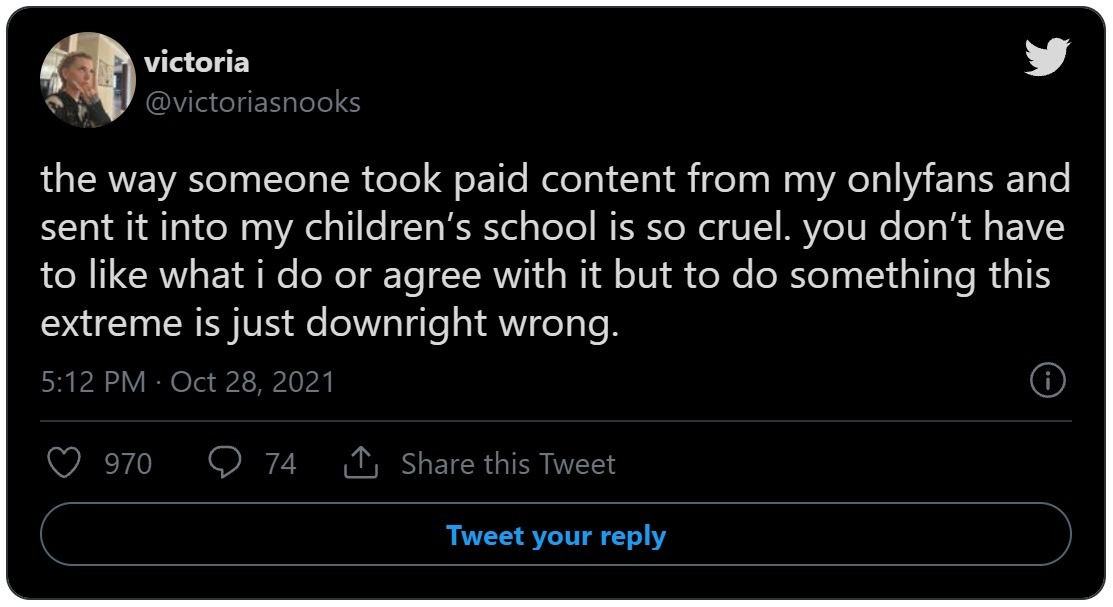 Will Victoria Triece OnlyFans Leak to the Public Like Past Cases?
In past situations like these, where a teachers OnlyFans information gets put out there, a leak always seems to happen shortly after. This is why many people are assuming a massive Victoria Snooks OnlyFans leak is on the horizon.
According to reports Victoria Triece hired profound lawyer NeJame Law, and is seeking $1 Million in damages. It's not clear if her case is against Orange County Public Schools, or the person responsible for the OnlyFans leak.