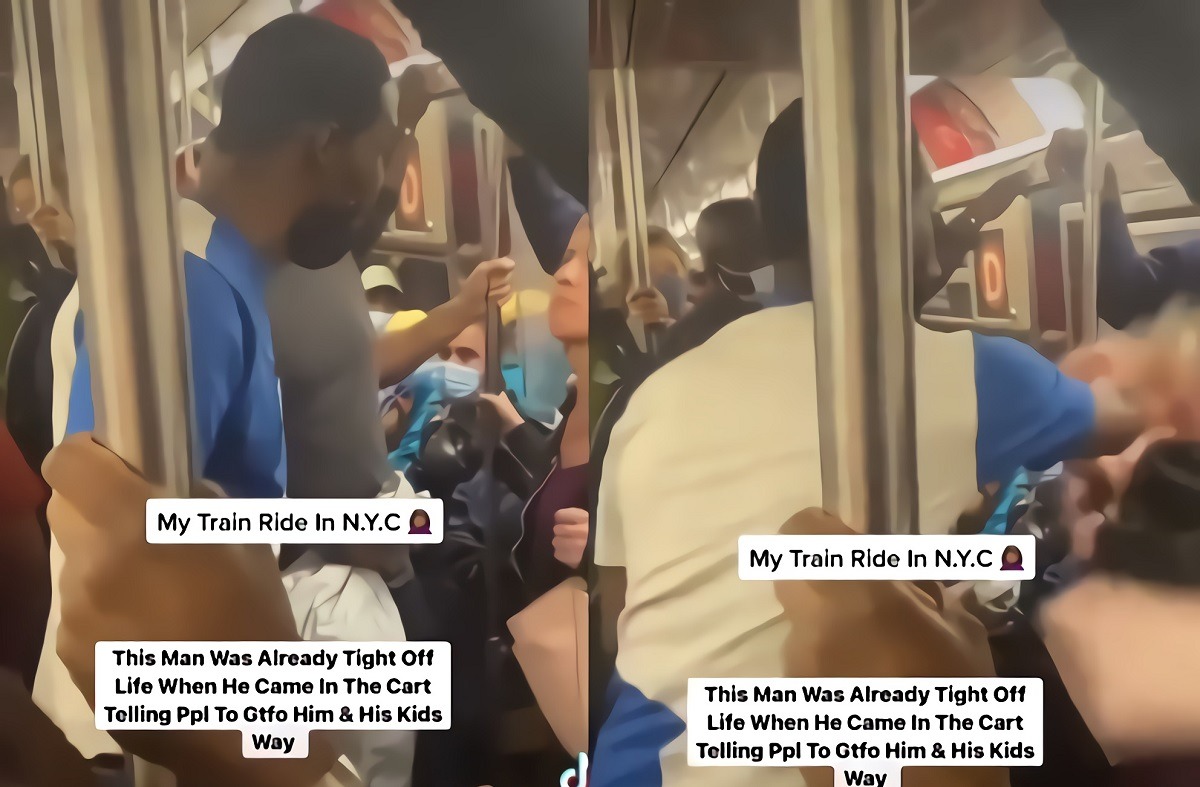 NYC Subways are notorious for being very dangerous places where the unexpected can happen at any time. A perfect example of that is a viral TikTok video showing the moment an NYC man punches a woman, for seemingly the most petty reason.
Why Did the Black Man Punch a White Woman for Saying 'Chill Pill' on NYC Subway D Train?
The controversial footage posted by TikTok user 'meannn.beauty' starts on a D Train with an angry man yelling at woman sitting down saying,
"Say it to my face now! Tell me to take a chill pill! Say the word 'chill pill'."
Unfortunately the brave woman wasn't deterred by his aggressiveness, and did just that. She said the word "chill pill" to him. As result the black man punches the woman who said "chill pill" right in her face.
Passengers on the Subway train looked on disbelief as they condemned the man for hitting the woman. This caused the man to threaten the entire Subway train telling them not to get in his way.
Part 2.
Although it hasn't been confirmed exactly why the man punched the woman for saying "chill pill", based on his tirade it may have been because she or someone else got in his way at some point before the altercation happened. The identity of the man and woman are unknown.
NYPD is investigating the incident, but the woman hasn't formally pressed charges. Hopefully she wasn't injured.
This man punches woman chill pill video is appalling to say the least, but maybe there is more to the story.
Author: JordanThrilla Staff