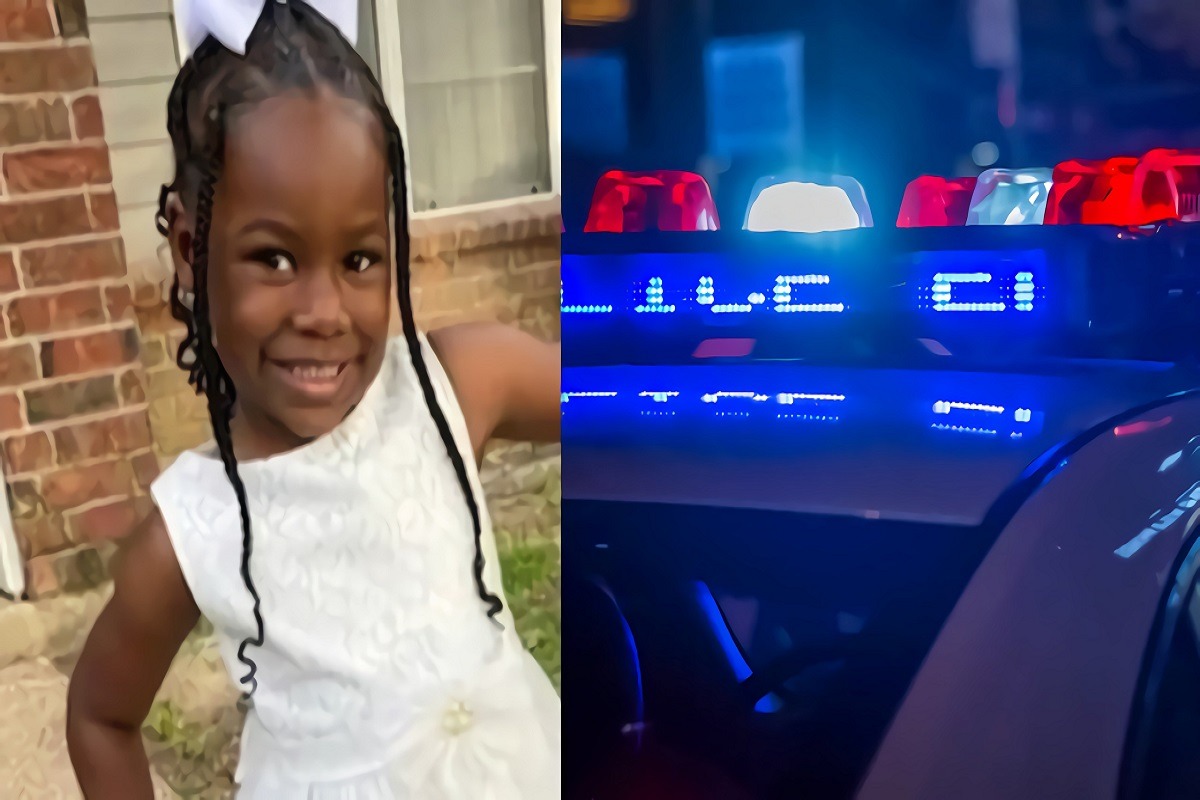 The New Years Day shooting of George Floyd's 4 year old niece Arianna Delane has opened up Pandora's box into what could be racism on the part of the Houston Police force. Details of what transpired between a 4 hour time period from 3am to 7am on the day of the shooting have left the nation outraged.
Internals Affair Investigation Launched into Houston Police's Delayed Response to the Shooting of George Floyd's 4 Year Old Niece
This scary situation started on January 1st around 3am when shots were fired into a home on Yellowstone Boulevard in Houston Texas. Amidst the hail of gunfire George Floyd's 4 year old niece Arianna Delane was shot while she was sleeping. The bullet when through her torso cracking her ribs, and puncturing her lung.
Her father Derrick Delane said in a statement that he realized Arianna was shot when she ran to him saying "Daddy I've been hit", and he saw she was bleeding. Despite the fact that police were called shortly after the shooting, the Houston Police Department did not respond Arianna Delane shooting until 7 am, almost 4 hours after it happened.
Due to their lackdasical response to the grave emergency, Arianna Delane's mother drove her to the hospital herself, where she underwent successful surgery and is now stable.
Could you imagine what would have happened if their car wasn't working? Why did Houston Police take so long to respond to a call about George Floyd's niece getting shot?
Those questions will be answered now that Houston Police Chief Troy Finner has opened an Internal Affairs investigation into why Houston Police took 4 hours to respond to the Arianna Delane shooting. Luckily she survived their lack of urgency.
Arianna Delane GoFundMe Started For George Floyd Niece To Help With Medical Recovery and Relocation
This situation has left the Delane family in a state as peril as medical bills pile up, and they have constant worry about their safety. To help improve the current state of things an Arianna Delane GoFundMe for George Floyd's Niece was started by Tiffany Hall, which will provide funds for various costs.
Most importantly the GoFundMe will help pay for Arianna Delane's physical recovery, and also mental therapy she will likely need. In addition Arianna Delane's family needs to relocate, because now they don't know if they are safe in the area they are in, along with the massive damage the shooting caused to their home.
The GoFundMe titled "Supporting the Life of Arianna" has a $45,000 goal, and has currently raised around $5,000 in the past 19 hours. At the current rate they should be able to reach that goal in about 8 or 9 days.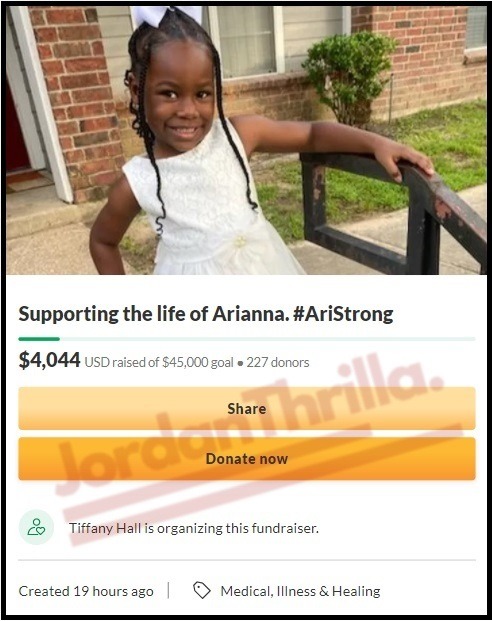 Was the George Floyd Niece Arianna Delane Shooting a Hate Crime?
At the moment Houston Police claim they don't have suspect or motive in the shooting of George Floyd's niece. Arianna Delane's father Derrick has stated he has no idea why his house was shot up, but strongly feels it was targeted attack. Considering their relationship to George Floyd, some people believe this was the result of a hate crime. A thorough investigation should confirm if that is the case.
Prayers up for the Delane family, and let's all hope Arianna makes a full recovery physically and mentally.
If you would like to donate to her fundraiser here is a link: Arianna Delane GoFundMe
Authors: JordanThrilla Staff