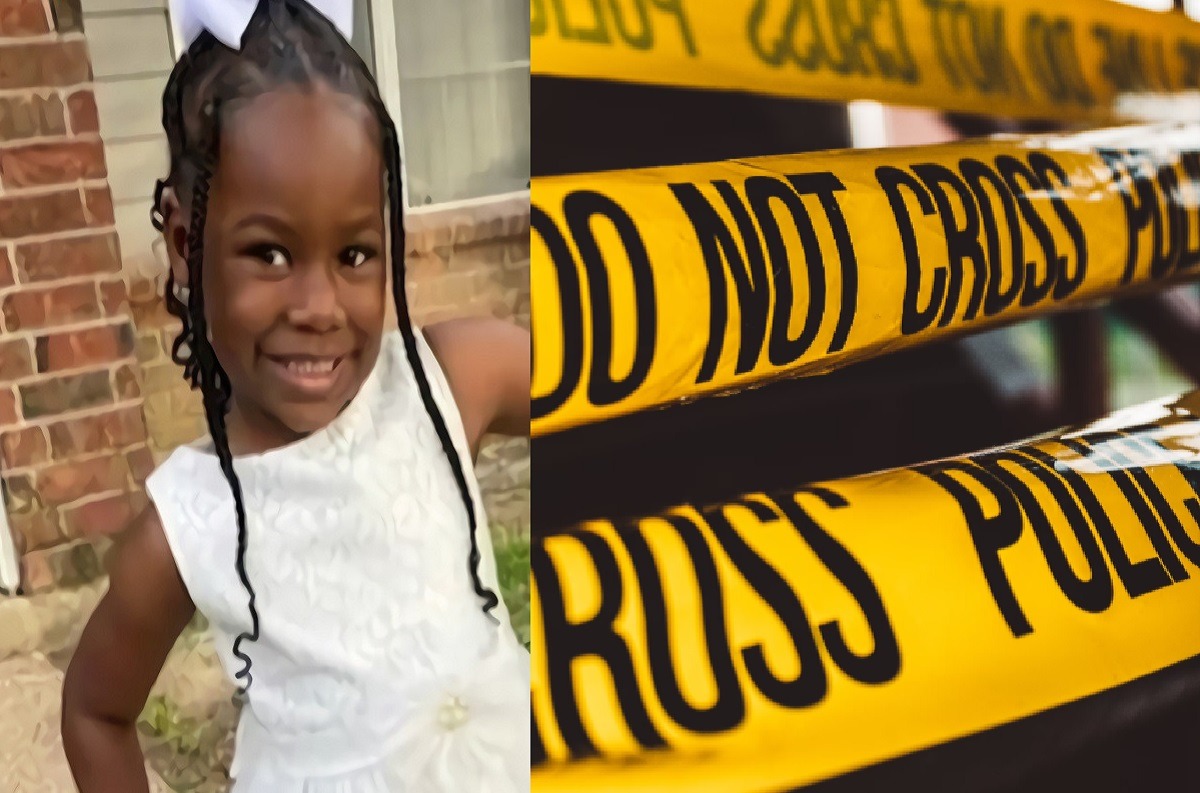 The New Years Day shooting of George Floyd's 4 year old niece Arianna Delane has sparked many conspiracy theories as people search for answers as to why it happened. Details of what transpired between a 4 hour time period from 3 am to 7 am on the day of the shooting have left the nation in a state of shock.
Internals Affair Investigation on Houston Police's Delayed Response to the Shooting of George Floyd's 4 Year Old Niece Begins
This scary situation began on January 1st around 3 am when shots were fired into a home on the 3300 block of Yellowstone Boulevard in Houston Texas. Inside the home George Floyd's 4 year old niece Arianna Delane was shot while she was sleeping. Medical reports state the bullet when through her torso cracking her ribs, and puncturing her lung.
The horror her parents went through was conveyed when her father Derrick Delane said in a statement that he realized Arianna was shot when she ran to him saying "Daddy I've been hit", and he saw blood on her clothing.
Despite police being called shortly after the shooting, the Houston Police did not respond to the Arianna Delane shooting until 7 am, over 4 hours after it happened.
Due to their lackdasical response, Arianna Delane's mother drove her to the hospital herself, where she underwent successful surgery and is now stable.
Could you imagine what would have happened if their car wasn't working? Why did Houston Police take so long to respond to a call about George Floyd's niece getting shot? That gave the shooters over 4 hours to come back for a second attack before actually responding to the crime.
Houston Police Chief Troy Finner has opened an Internal Affairs investigation into why Houston Police took 4 hours to respond to the Arianna Delane shooting.
Was the Arianna Delane Shooting a Hate Crime? Details Behind the Arianna Delane Shooting Conspiracy Theory
At the moment Houston Police claim they don't have suspect or motive in the shooting of George Floyd's niece. Her family doesn't seem to have known enemies, because Arianna Delane's father Derrick claims he has no idea why his house was shot up. He strongly feels it was a targeted attack. Their home was on the second floor of an apartment building, so the shooters had to know exactly where they were aiming to hit someone that was sleeping in their bed.
Considering their relationship to George Floyd, some people believe the Arianna Delane shooting was a hate crime. One driven by revenge and retaliation for Derek Chauvin's guilty verdict.
However, a thorough and transparent investigation needs take place to confirm if this true. With the evidence at hand it won't be surprising if it really was hate crime.
Prayers up for the Delane family.
Authors: JordanThrilla Staff