Video aftermath of a mass shooting in Orange, California Business Complex that left 4 people dead including one child is very tragic. According to reports the shooter was a husband who shot and killed his wife and child, then targeted two other people. This makes it seem like a family dispute that turned into a deadly mass shooting, but that's only speculation.
At the moment police have stabilized the situation after shooting the suspect. He was taken to the hospital in "unknown" condition.
Details of the Orange, California Mass Shooting Location
Business Complex in which the Orange mass shooting took place was located around 202 W. Lincoln. People familiar with that area know this road is very close to Chapman University. The shooter targeted his family and others who were inside a Family Therapist Office in that building. It's sad to think of the possibility that the Orange mass shooting happened during a Family Therapy session gone wrong, but that could be the dark reality.
Take a look at the sad aftermath footage.
WATCH: Police vehicles are seen at the scene of a shooting at a business complex in Orange, California. At least four people have been reported killed. pic.twitter.com/LV3YcrPz9i

— CBS News (@CBSNews) April 1, 2021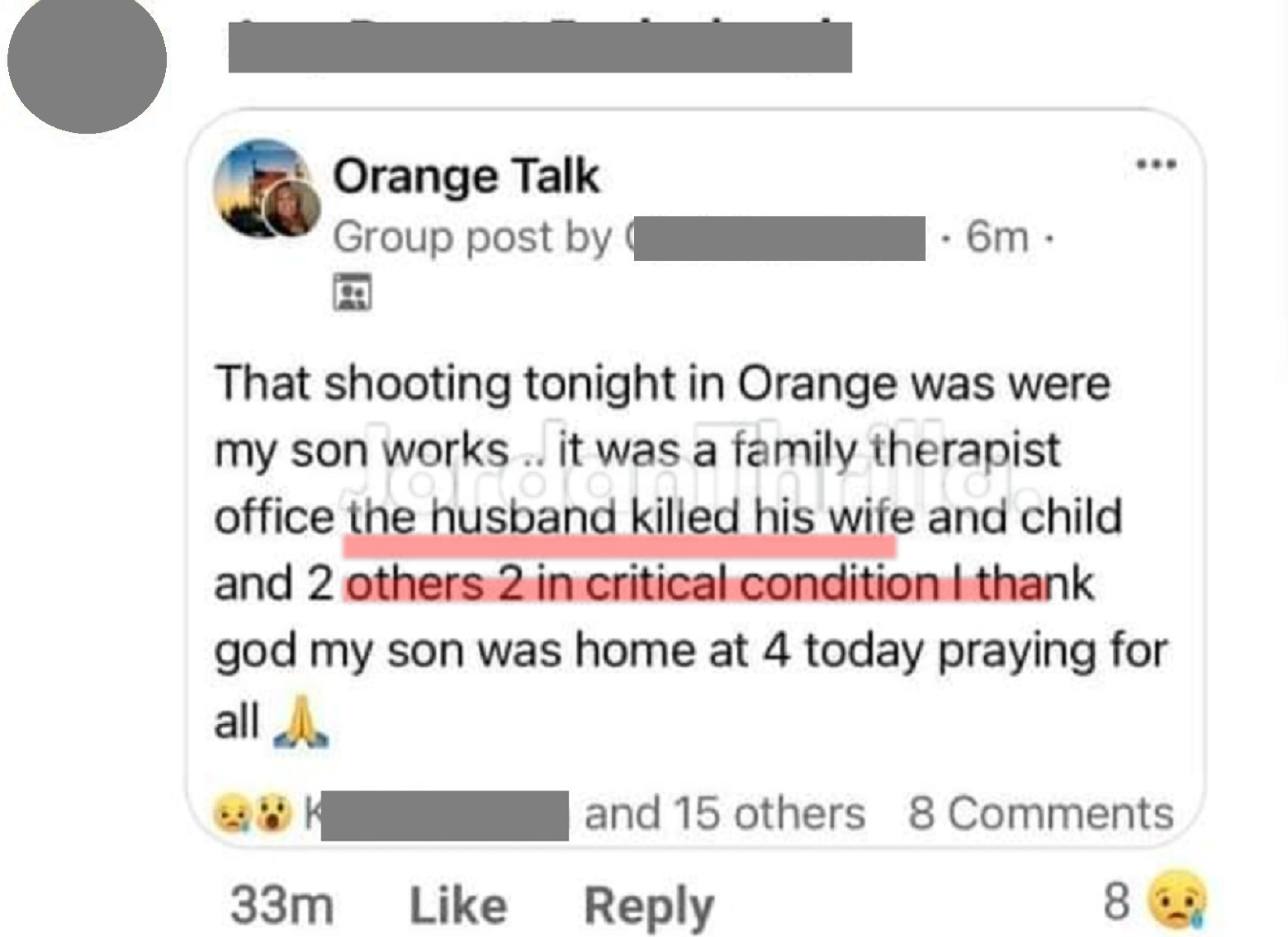 The screenshot above is a person confirmed to have a son that works at the Orange, California Family Therapist Office. She was one of many people who reported that Orange mass shooter shot his wife and child. The motive is still unknown.
This is the 9th mass shooting in 2021, and the 6th mass shooting this month.
Author: JordanThrilla Staff