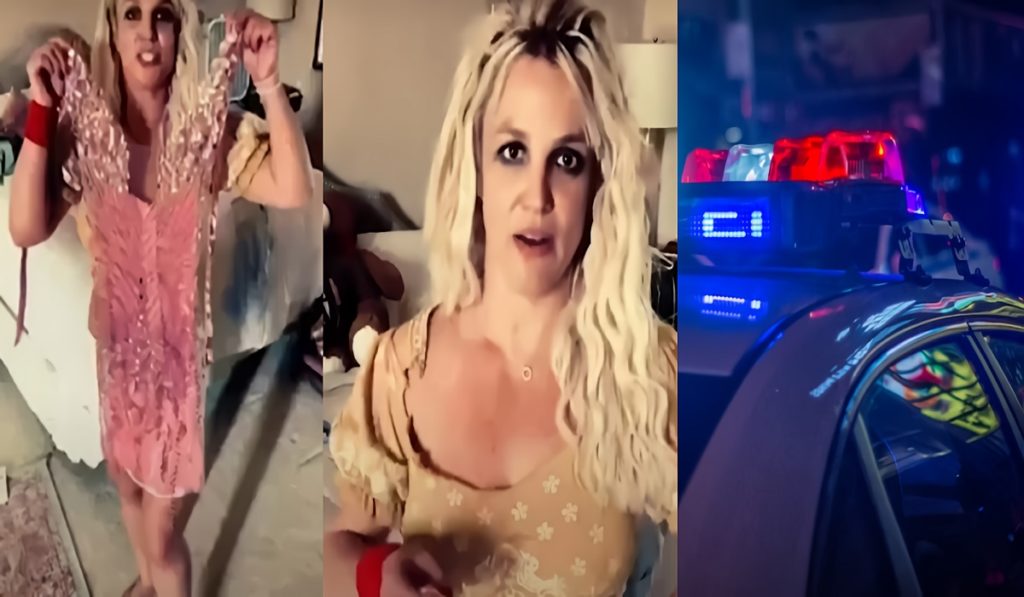 The recent Instagram video posted by singer Britney Spears has caused significant concern amongst her fans. The video shows her trying on clothes and dancing while speaking incoherently in a way that didn't make sense. More troubling was the fact that she used an Australian accent in the footage, making it even more bizarre.
At one point in the video, Britney Spears begs fans not to call the police on her if she shuts down her Instagram. This plea has raised anxiety amongst fans, particularly because Spears was swatted not too long ago. This led to the police showing up at her home, which could explain why she's so worried about fans calling the cops.
The incident has caused many people to worry about Spears' mental health. The incoherent speech in the video, combined with her strange plea and fake Australian accent has left many feeling concerned for her wellbeing. Many people have used social media to express their worries, calling for anyone who knows Spears to check on her and provide help if necessary.
How Britney Spears Reacted to Getting Swatted
As aformentioned Britney Spears begging fans not to call cops on her may be related to a swatting incident that happened recently. Swatting is a dangerous prank whereby someone deliberately calls in a false emergency to a police department, typically with the intent of getting a heavily armed Special Weapons and Tactics (SWAT) team to respond to an innocent person's residence.
The prank is usually carried out via a spoofed phone number and often involves a false report of a hostage situation or a bomb threat. Swatting can be incredibly dangerous to the person at the receiving end of the prank, as the SWAT team will respond as if it were a real emergency and may use deadly force.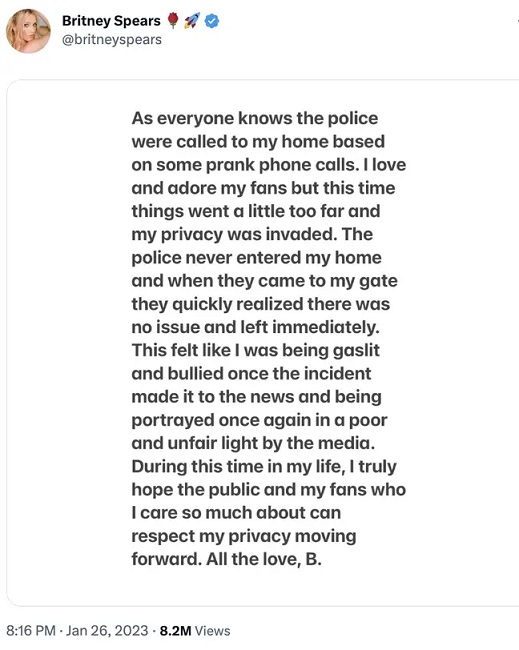 Spears' video has left fans confused, but it's also inspired many to open up conversations about mental health. It's been a stark and uncomfortable reminder of the prevalence of mental health issues and the importance of supporting each other during times of difficulty. Hopefully the people who swatted Britney Spears have driven over the edge.