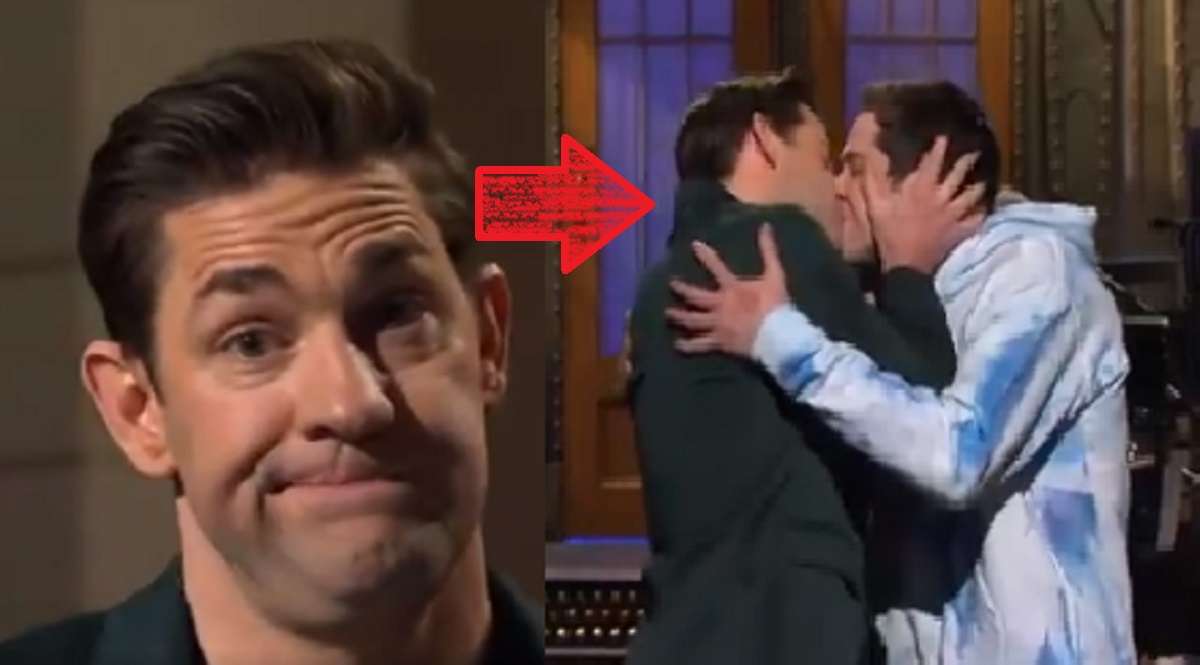 Is John Krasinski Gay? John Krasinski French kissed Pete Davidson on Saturday Night Live to recreate Jim and Pam Kissing on The Office. He was looking for someone to fill in for Jenna Fischer who plays Pam on The Office, but instead of finding a woman he found another man and locked lips passionately.
Is this just a joke, or is John Krasinski coming out closet on Live TV with Pete Davidson?

Both of them seemed really into that kiss, even if it was possibly just a joke. Look at the way they are holding each other like a couple in love. Even in 2021 this just seemed so strange given the context. Why would another man be pretending to Pam?
If John Krasinski is gay and just came out closet, it adds a whole new twist to The Office series. No one would have ever expected that ladies favorite character from The Office Jim was gay in real life, but kudos to him for possibly living his truth.
Saturday Night Live just broke the internet for sure with this stunt.
Author: JordanThrilla