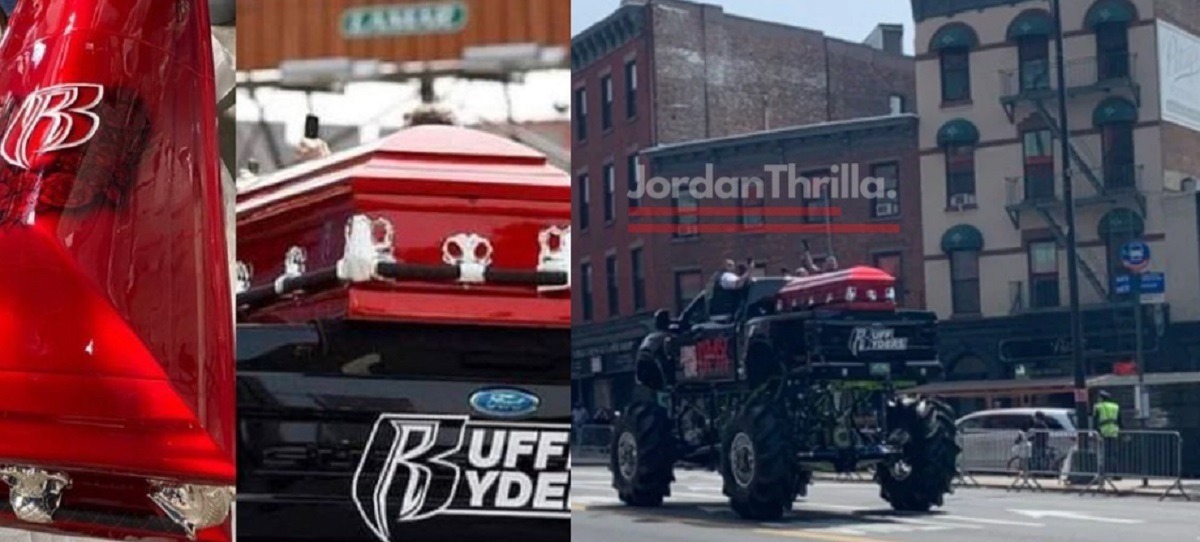 Did Ruff Ryders betray DMX then use his funeral as a cash grab? When DMX's funeral service pictures and videos went viral most of the talk was about DMX's Ruff Ryders casket. Many people were thinking that would be exactly how DMX wanted his casket to look. However, when you look back in history you realize DMX was buried in brand logo he was never allowed to own.
Why People Believe Ruff Ryders Used DMX's Funeral As a Cash Grab
A past interview with DMX revealed that he was very unhappy about how Ruff Ryders never gave him any ownership of the brand. It was similar to the way Kevin Garnett felt betrayed by the Timberwolves when he wasn't allowed to get a stake in ownership or a management position within the franchise.
All those years that DMX promoted Ruff Ryders, and made them more popular than ever and they never gave him any ownership of the brand. That just doesn't seem right and DMX felt the same way. That raises the question, would DMX really want to be buried in a Ruff Ryders casket after how they betrayed him?
Take a look at this interview where DMX talks about how Ruff Ryders did him wrong business wise, and he started questioning his relationship with them.
Here was DMX's Ruff Ryders casket arriving in a Ruff Ryders monster truck during his memorial service.
Hopefully DMX is looking down and is happy about how his incredible memorial service went. However, there is still chance DMX didn't like his casket being plastered with the Ruff Ryders brand logo they never allowed him to have any ownership of despite being the heart and soul of the brand.
The business world can be so cutthroat.
RIP DMX.
Author: JordanThrilla Staff