The world is still buzzing over the video clip of Will Smith slapping Chris Rock at the Oscars. The one sided fight happened after Chris Rock made a GI Jane joke about Jada Pinkett Smith that really hit a soft spot in his emotional core. There's debate on whether Will Smith punching Chris Rock was staged, but for now it seems to be an authentically heated moment. Not surprisingly his actions have now made August Alsina trend, and as result Will Smith is the target of a roast session once again.
Why Didn't Will Smith Slap August Alsina?
In case you don't remember August Alsina slept with Will Smith's wife, and even made a song about it. Despite those facts there are still no reports of Will Smith having any type of physical aggression towards him. On the flipside Chris Rock got his jaw rocked by Will Smith over a GI Jane joke, which seems like a much milder form of disrespect. Naturally the whole situation has social media confused, so now the jokes are flowing in.
Social Media Roasts Will Smith Not Slapping August Alsina, But Punching Chris Rock Over a GI Jane Jada Pinkett Smith Joke
After seeing Will Smith act tough with Chris Rock complete with his super aggressive 'Keep my wife's name out your f****** mouth' line, people are also remembering how he was in tears and very emotional when it came to August Alsina. Like an episode of Deja Vu some of the same jokes that were trending during that infamous Red Table Talk episode are going viral again. Take a look at how Social Media roasted Will Smith for not punching August Alsina, but slapping Chris Rock over a GI Jane joke about Jada Pinkett Smith.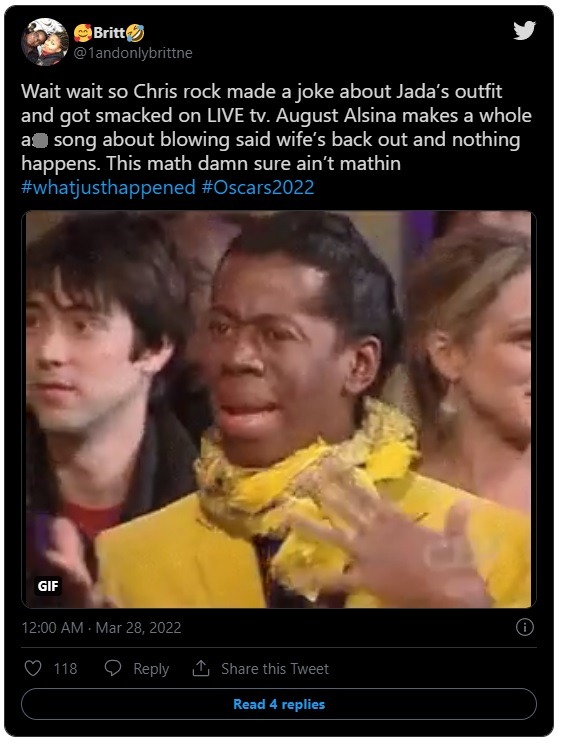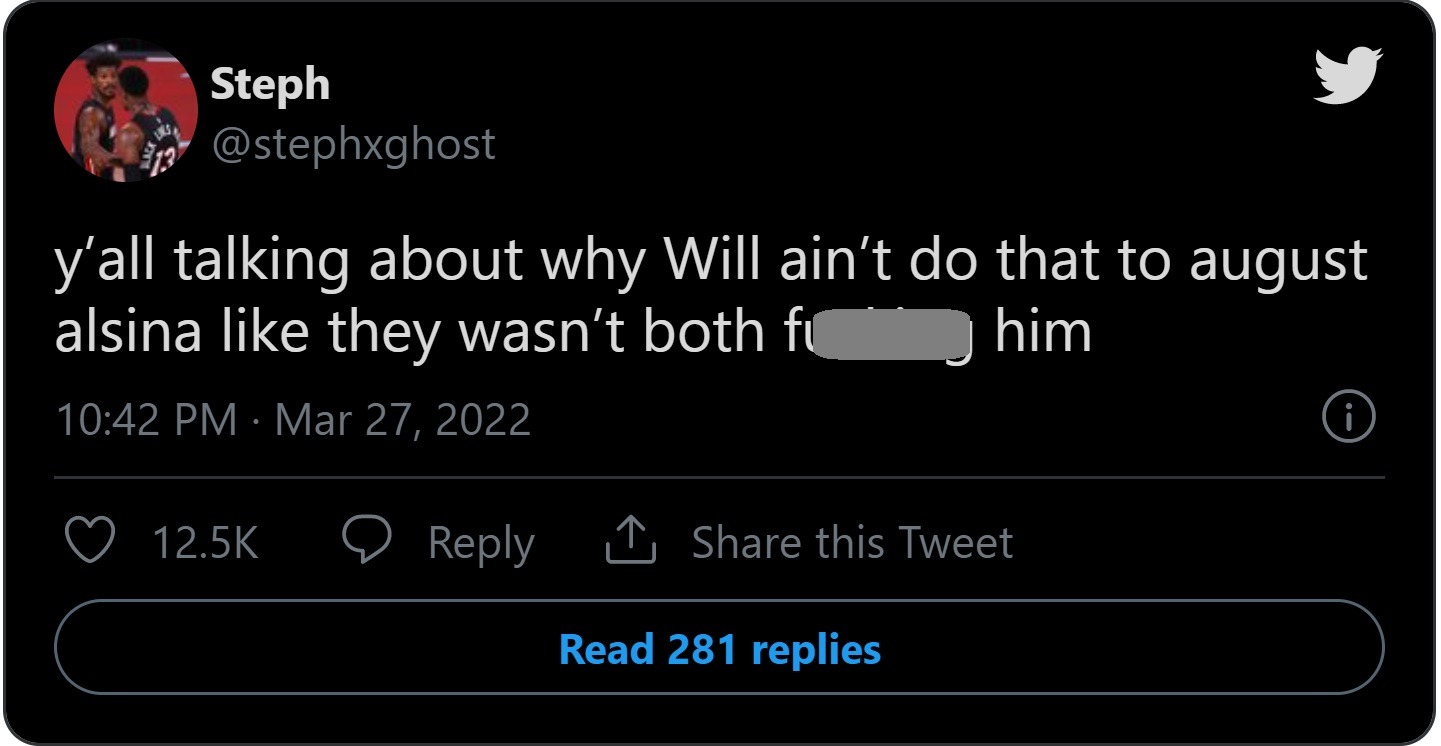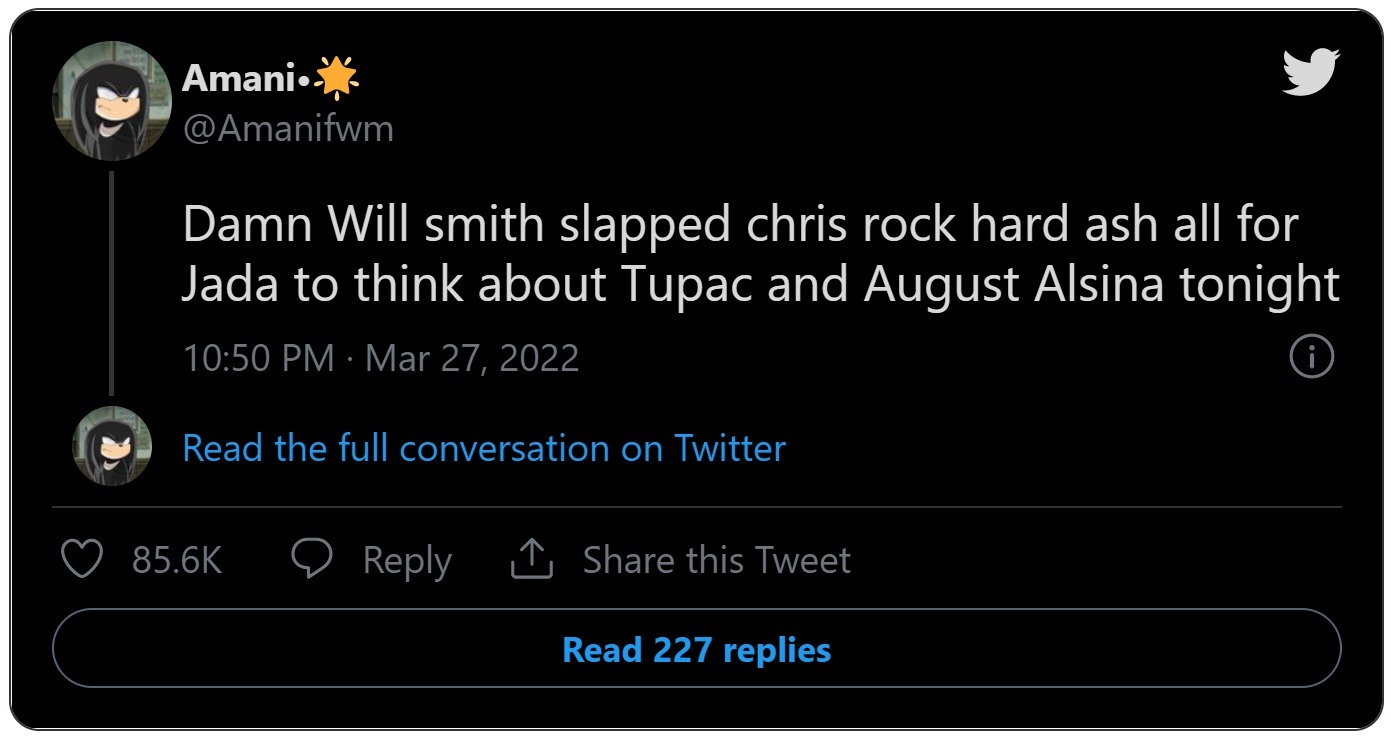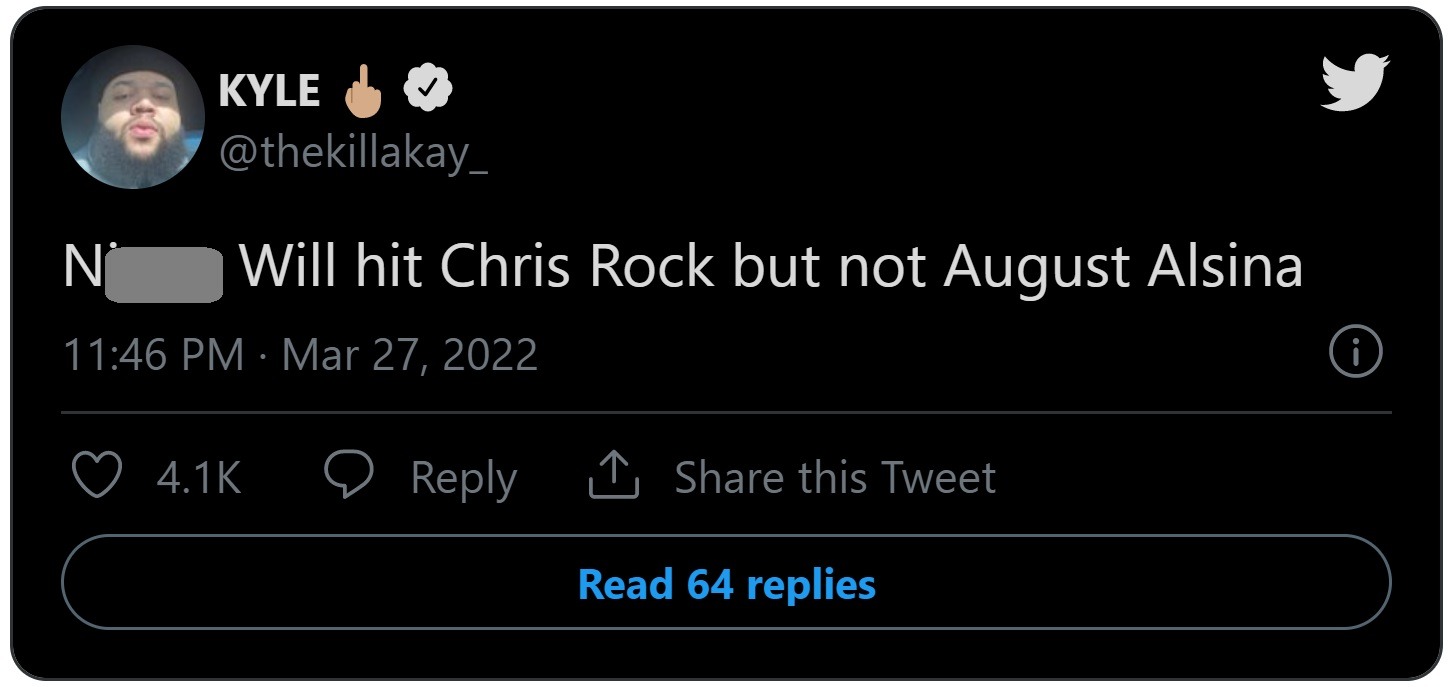 Does the Chris Rock Slap Prove Will Smith is Scared of August Alsina?
We may never know the true answer as to why Will Smith didn't slap August Alsina, but one possible reason would be his love for Jada Pinkett Smith. Maybe he cares about her so much that he wouldn't even put hands on someone she loves or loved. Who knows maybe Will Smith punched Chris Rock to send August Alsina a warning. This situation could be much more complex than meets the eye. ESPN needs to do a 30 for 30 on this one day.