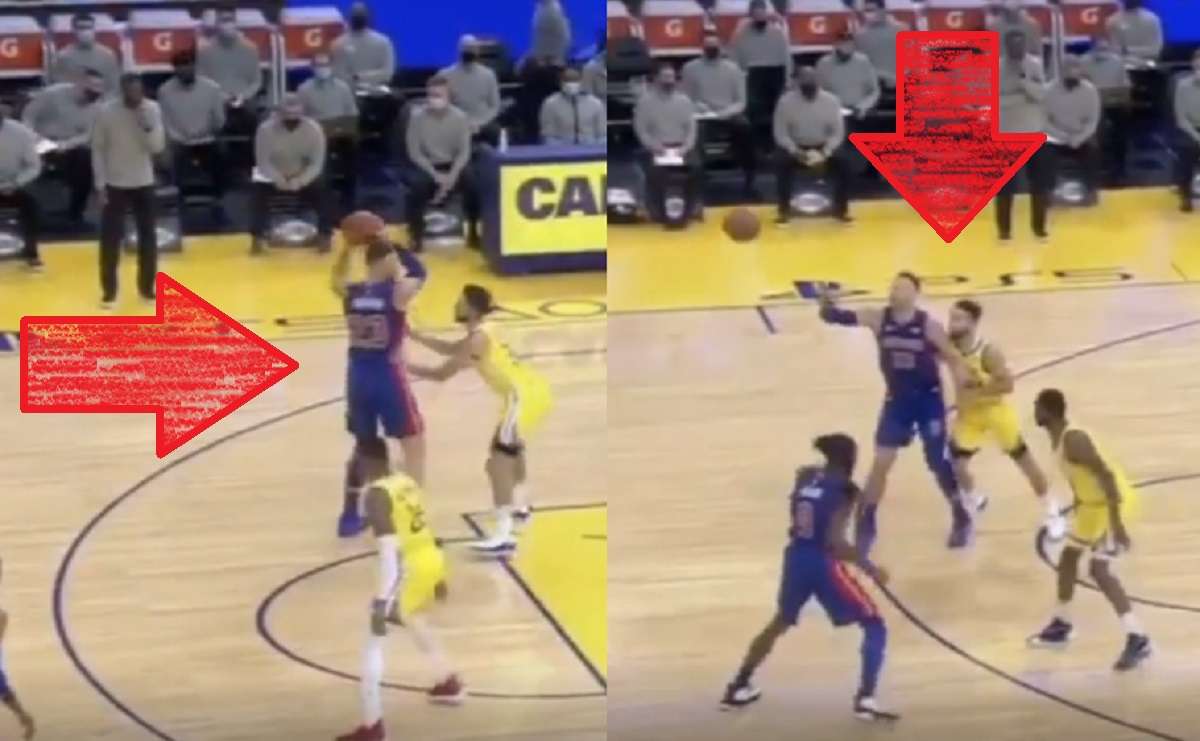 When Eric Reid roasted Blake Griffin it seemed like the lowest point of his season so far, but people were wrong. Stephen Curry shutting Blake Griffin down TWICE in a row during Warriors vs Pistons was sad to watch.
The first time it happened Stephen Curry over powered Blake Griffin causing him to turn over the ball. The second time a few plays later Stephen Curry made Blake Griffin shoot an airball after over powering him again. Keep in mind Warriors didn't even send a double team at him so this was one on one defense.

Blake Griffin is only 32 years old, but looks close to retirement on the court this season. He is beyond a shell of what he used to be just a few seasons ago. In fact he was better last season while playing on an injured knee and wearing a massive brace on his leg.
Stephen Curry weighs 190lbs and is 6'3″, while Blake Griffin weighs 249lbs and is 6'9″. Even with that massive height and weight difference Curry looked like the bigger and stronger player while guarding him.
Pray for Blake Griffin through this tough time.
Author: JordanThrilla