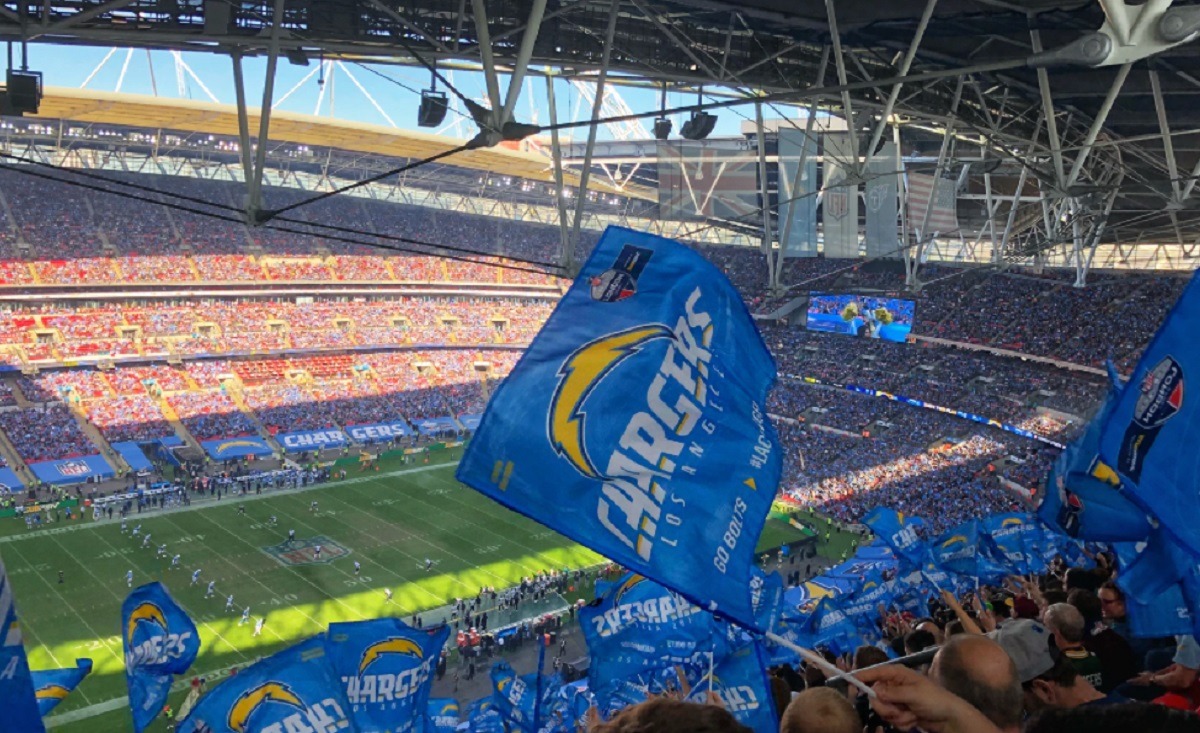 If you've ever been to a sports game then you know the food prices are often ridiculous. Things like hot dogs and fries that usually cost a few dollars or less are marked up by over 500% for no valid reason. An extreme case that has sports fans angry is LA Chargers SoFi stadium charging $15 for a small slice of pizza.
A viral photo shows the small square slice of a cheap looking pizza SoFi stadium wants $15 for. The fan took photo during a Rams vs Chargers game. Of course to take the photo it means the fan took the L of actually shelling out the money for the overpriced food item. Sadly the SoFi stadium pizza looks disgusting too.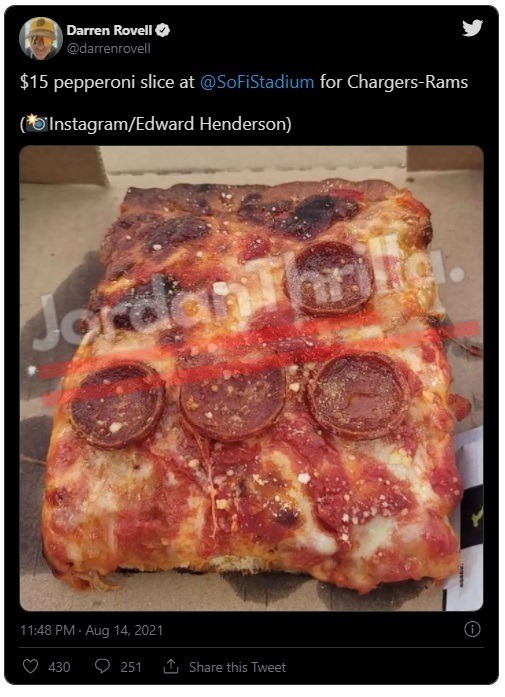 The reason LA Chargers SoFi stadium is selling Pizza slices for $15 dollars is economics 101. Supply and Demand in a closed market means a company can jack of prices, and many people will still buy since there are no other options. Movie theaters are culprits of this too.
Moral of the story is if you want to save money it's probably best to eat before going to the game.
Author: JordanThrilla Staff