People are accusing Houston restaurant Turkey Leg Hut of being racist after new announcement about their business policies. Turkey Leg Hut's new dress code has rules that some people feel are targeting a certain demographic.
Under Turkey Leg Hut's new dress code du-rags, slides, ripped jeans, slippers, wave caps, and baggy pants are banned among other things. Those are all clothing items that are popular in the black community especially in that area, which has many people angry about these new requirements. On social media many people have voiced their disdain for what has been dubbed Turkey Leg Hut's racist dress code.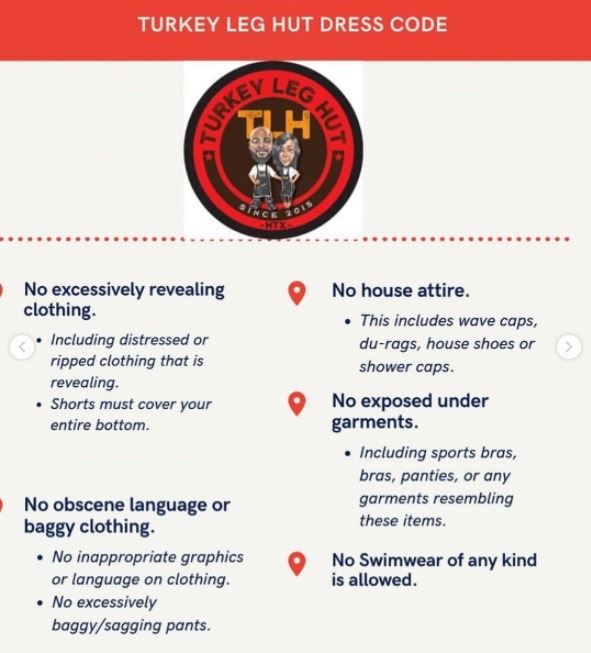 Here are some Houston resident reactions to Turkey Leg Hut's dress code.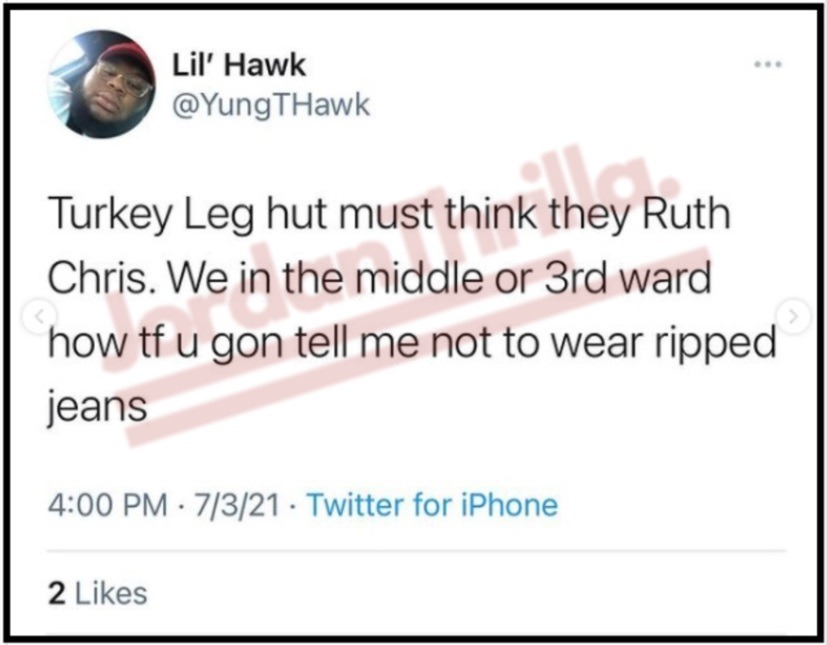 Perhaps the strangest thing about Turkey Leg's dress code is the fact that they're a mostly outdoor restaurant with tents that customers sit under to eat. It's not often you see a place like that with a super strict dress code since people want to be comfortable while they eat in the heat.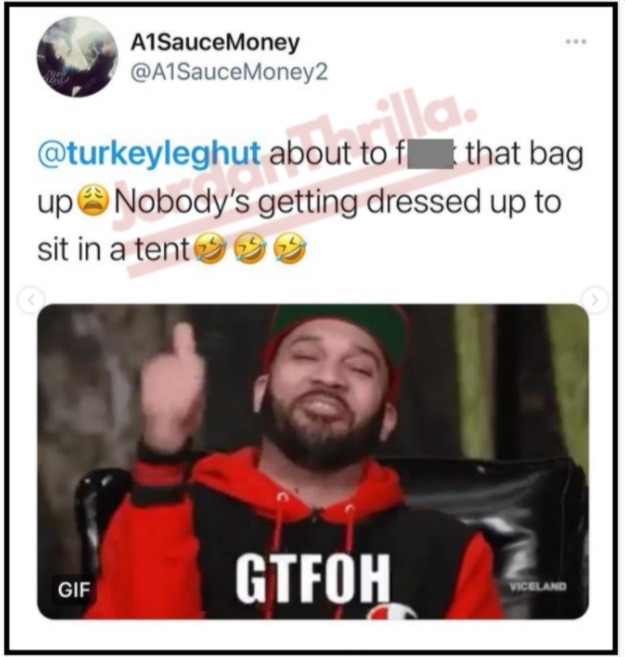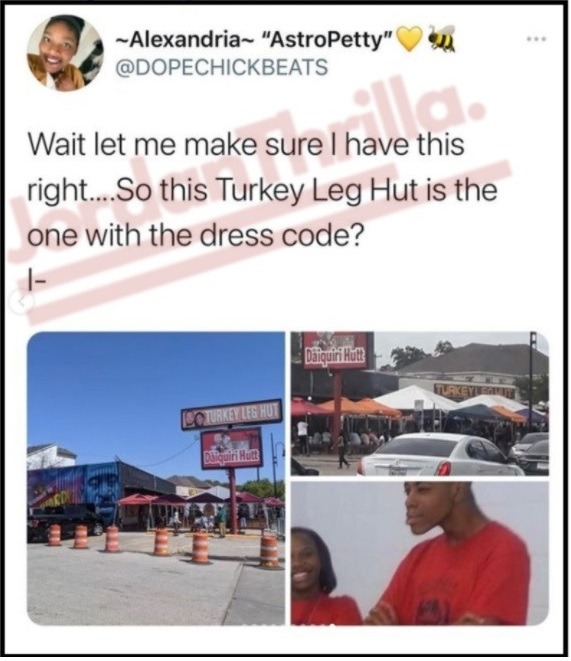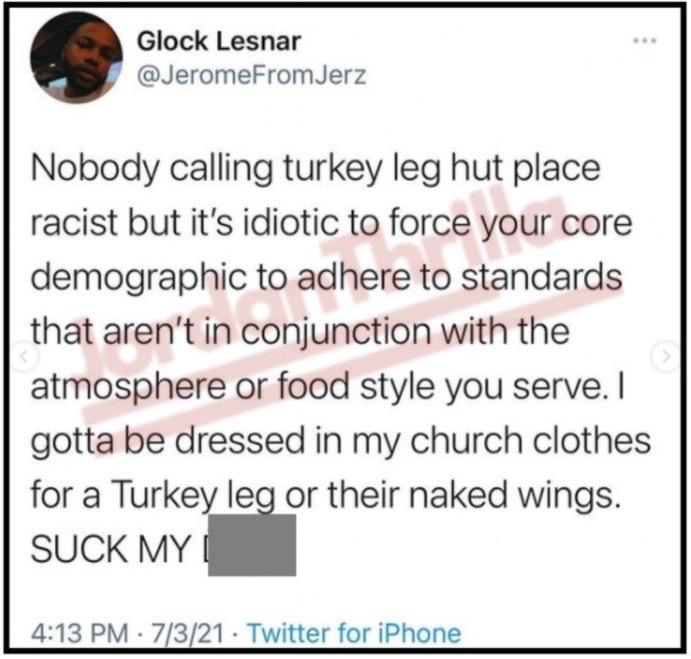 Is it right to call Turkey Leg Hut's dress code racist, or just misguided? Some of the items like swim wear definitely make sense, but the others seems like a cultural statement is trying to be made.
One thing for sure is that they have offended a large part of their customer base with dress code rules that most people feel are going overboard considering the kind of restaurant it is, and its location. Is Turkey Leg Hut gentrifying itself with a racist dress code?
Author: JordanThrilla Staff