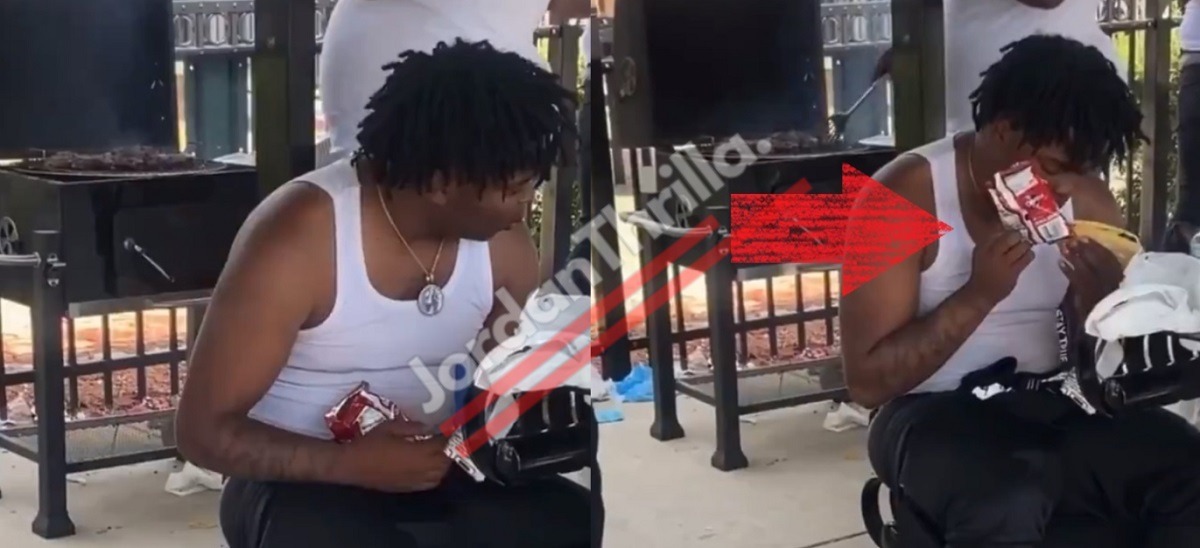 In today's society ridiculous homophobia causes some people to not feel comfortable doing everyday tasks due to fear of appearing gay. Sometimes this can lead to hilarious moments as people try their best not to have a "no homo" moment as Dipset used to say. As example a viral video showing a man hiding a hot dog while eating it in public shows how far some people will go not to appear gay.
The man in the video below didn't want to be seen putting something that resembled a male's private part in his mouth. This kept him from enjoying a tasty looking hotdog even though he was clearly hungry. The man used a bag chips to hide hot dog while he was eating it, and the end result was pure comedy.

The funniest part about the video as that he ended up looking gay by trying to hide the hot dog instead of just confidently eating it.
Hopefully someone let him know that it's really not that serious. No one is going to pass judgement about your personal preferences just based on you eating a hotdog. That's super immature to say the least.
Author: JordanThrilla Staff