What's the secret behind the Demon Slayer Figure with an animated background? The answer to this question is even cooler than you think. It might also be cheaper than you think.
The Demon Slayer figure with an animated background first went viral after someone posted a video on Twitter showing it off. There appears to be a fan with a light bar behind the Demon Slayer figure that creates an optical illusion of a display when moving very fast. This makes it seem like there are animations in mid air behind the figure creating an incredible real life display.
The secret to this is revealed below.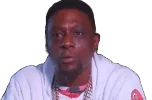 The animated background behind the Demon Slayer figure is created bay a 3D Holographic LED fan sold at Walmart for $107.72. This incredible device allows you to display HD 3D images and videos of any kind in thin air with help of 224 lamp beads. It also has a speaker built in, so it will also play audio along with video.
To give you an idea of how cool this is you could get an Attack on Titans Eren Yeager figure and have this 3D Holographic LED fan display Titans running behind him.
Author: JordanThrilla