A crazy man shot and killed his girlfriend on Instagram Live then took things even further in a disturbing video going viral on social media. In the footage which is too graphic to show the man picked up his dead girlfriend's head showing a large gunshot wound, then asked the people watching his IG Live stream to give his video "likes".
The screenshot below from the video shows the assault rifle the man used to shoot his girlfriend on Instagram Live.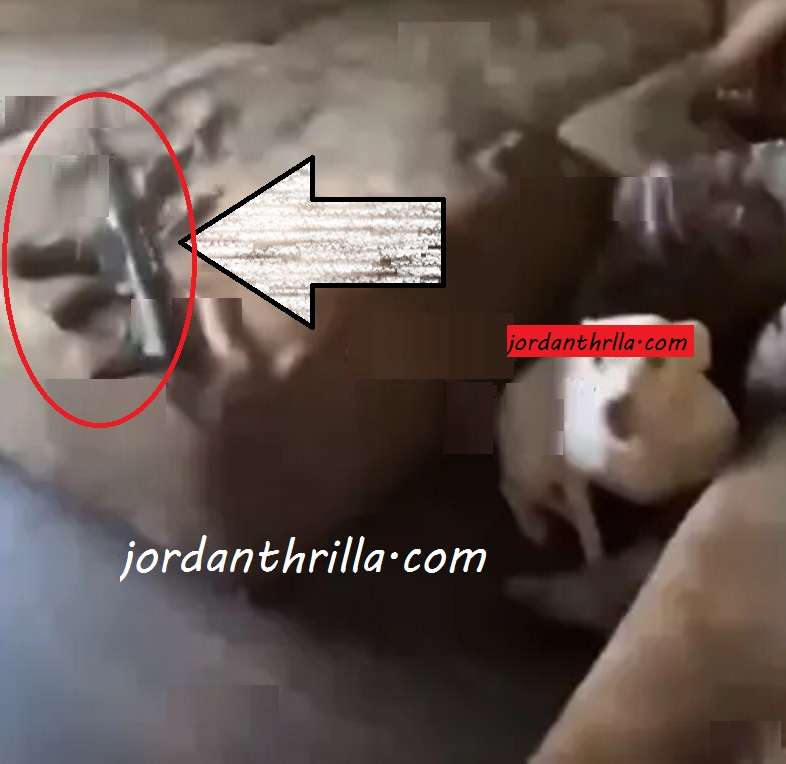 In the footage the man claimed he shot his girlfriend in order to protect himself. He didn't go into any details explaining what he meant by that statement. It's clear there must have been more to this story that led this insane man to broadcasting murder on Instagram live, then showing people the gunshot wounds after just for "likes".
This would make the second time in the past few weeks that a woman was killed on Instagram Live. The last time it was Uzzy Marcus' brother Rino Raymond Zino who committed the heinous act.
Author: JordanThrilla