You know that game called Jenga that almost everybody is bad at? Well apparently there is a dog that is an expert at this game. A video with an intelligent Dog playing Jenga with a hot red head woman is amazing people all over the world.
In the footage the dog carefully pulls each piece from the Jenga tower with extreme patience and precision. At some points it looks like the dog is completely still as he slowly eases the piece from the tower without making it fall.
Press the unmute button at the bottom right of the video if you hear no sound.
Dog playing Jenga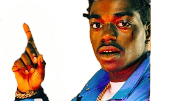 Most people have dogs that can do anything special besides playing fetch. This dog is playing Jenga like a professional, which is actually a bit scary.
With a dog that smart walking around your house who knows what else is going through the mind of that genius.
Author: JordanThrilla