ConservativeBeaver.com went viral after posting an article about Pfizer CEO Albert Bourla getting arrested by FBI, and being charged with fraud. The allegations were false, and now have possibly led to the demise of the website and it's owner.
Conservativebeaver.com Shut Down after Pfizer CEO Demands Dreamhost Reveal Identity of Website Owner in Leaked Court Documents
Pfizer is suing the owner of Conservativebeaver.com on grounds they created defamatory fake news articles that significantly impacted the credibility and public image of the company.
In a major plot twist leaked court documents show Pfizer CEO is now demanding Dreamhost reveal the identity of Conservativebeaver.com website owner.
Pfizer is requesting that New York courts to force Dreamhost to reveal the identification that was provided to them when the Conservative Beaver website was registered on their platform.
Not too long after the website was taken offline people on social media began reporting the website was down.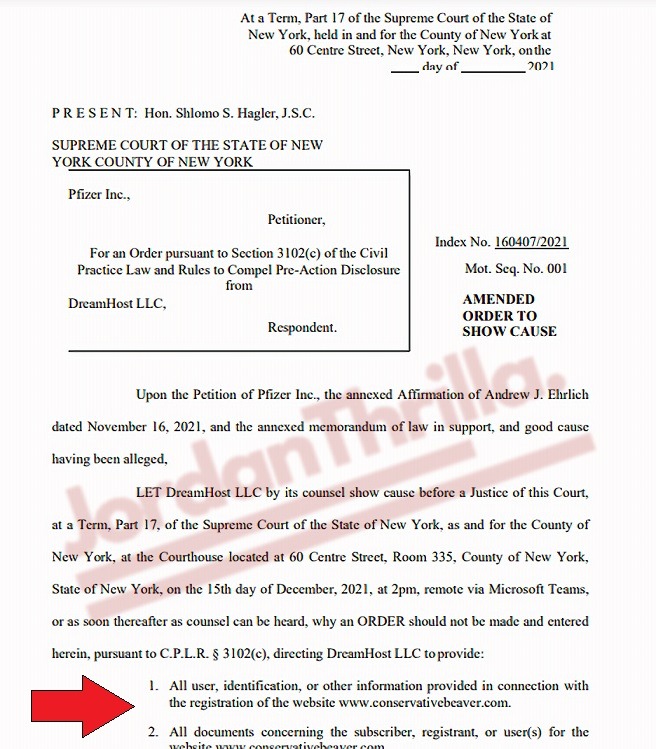 People claim they now see Error 526 when going to conservativebeaver.com. Take a look at this photo of the error message.
Below is a screenshot of the article that landed them in hot water with law. In the report Conservativebeaver.com claimed that Albert Bourla was arrested at his home in Scarsdale, New York. They added he was charged with multiple counts frauds by the FBI, and touted the story as an "exclusive".
However, Conservative Beaver's allegations were proven false after the article went viral.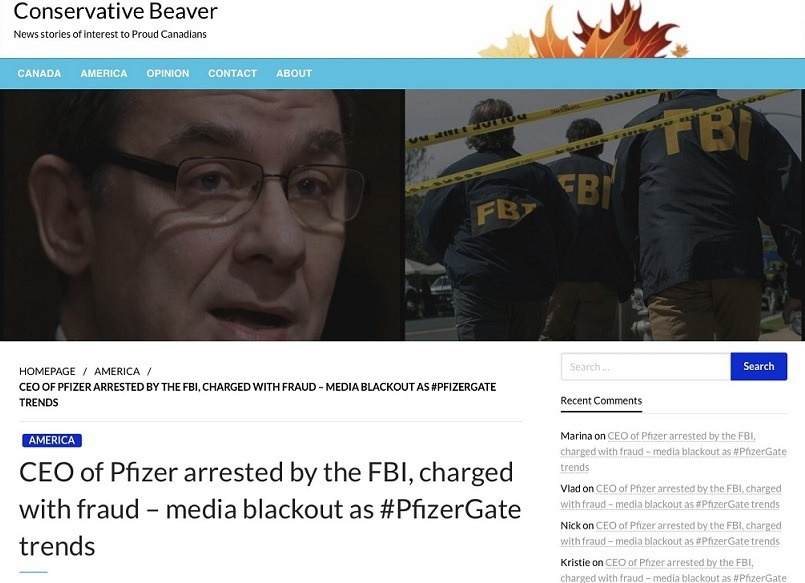 It appears Pfizer CEO is not playing any games when it comes to allegations that could damage the massive profits he is making from the COVID vaccine. It will be interesting to see how Dreamhost responds to the court case.
Will they comply with the demands of Pfizer's lawsuit against conservativebeaver.com, or stand behind the website owner's right to have their identity kept private? The fact that the website is now offline is very telling.
Author: JordanThrilla Staff