The two players in the league who some people feel may be secretly related to Michael Jordan saw their paths intertwine today in the most unexpected way. During a close game between Timberwolves and Heat tensions rose in the 4th quarter.
Michael Jordan's Alleged Sons Anthony Edwards and Jimmy Butler Almost Fight During Heat vs Timberwolves
The incident came on a play where great defensive from Jimmy Butler caused Anthony Edwards to travel. He was attempting to do a turn around fadeaway just like his alleged father Michael Jordan, but was clamped up. After the play things got heated when Jimmy Butler snatched the ball from him.
In retaliation Anthony Edwards pushed Jimmy Butler, which led to them almost fighting before their teammates broke things up. Luckily it didn't turn into an Isaiah Stewart vs Lebron James situation.
Why Do People Think Jimmy Butler and Anthony Edwards are Related to Michael Jordan?
There are different reasons behind the alleged evidence the fuels the conspiracy theories about Jordan's alleged secret sons currently in the NBA. People believe that Jimmy Butler's personality, physical build, and demeanor is that of man who is the offspring of Michael Jordan.
Plus there's that infamous Jordan photo that has Jimmy Butler's name on the background.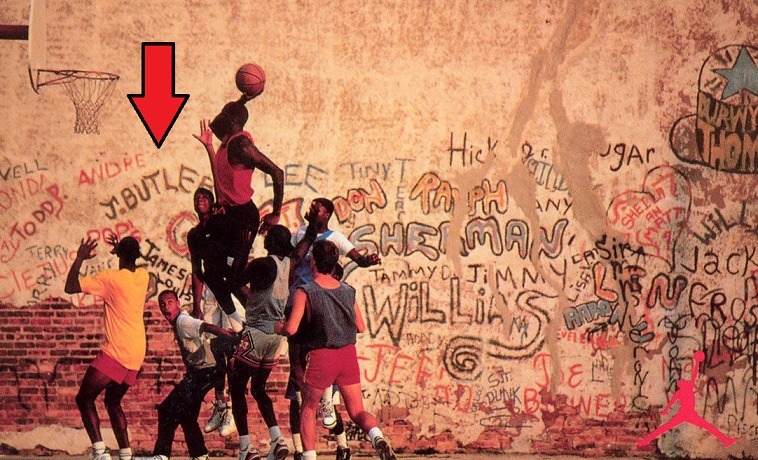 In the Anthony Edwards' case, he looks just like a young Michael Jordan.

If these two really are related to Michael Jordan it makes sense that they would clash heads on the basketball court. Their competitive nature was instilled in them from birth if they are truly Jordan's offspring.
Edwards finished the night with 33 points, while Butler had a modest 16 points, but played great defense. Timberwolves pulled away late in the fourth to secure the win continuing their impressive start to the season.
Author: JordanThrilla Staff