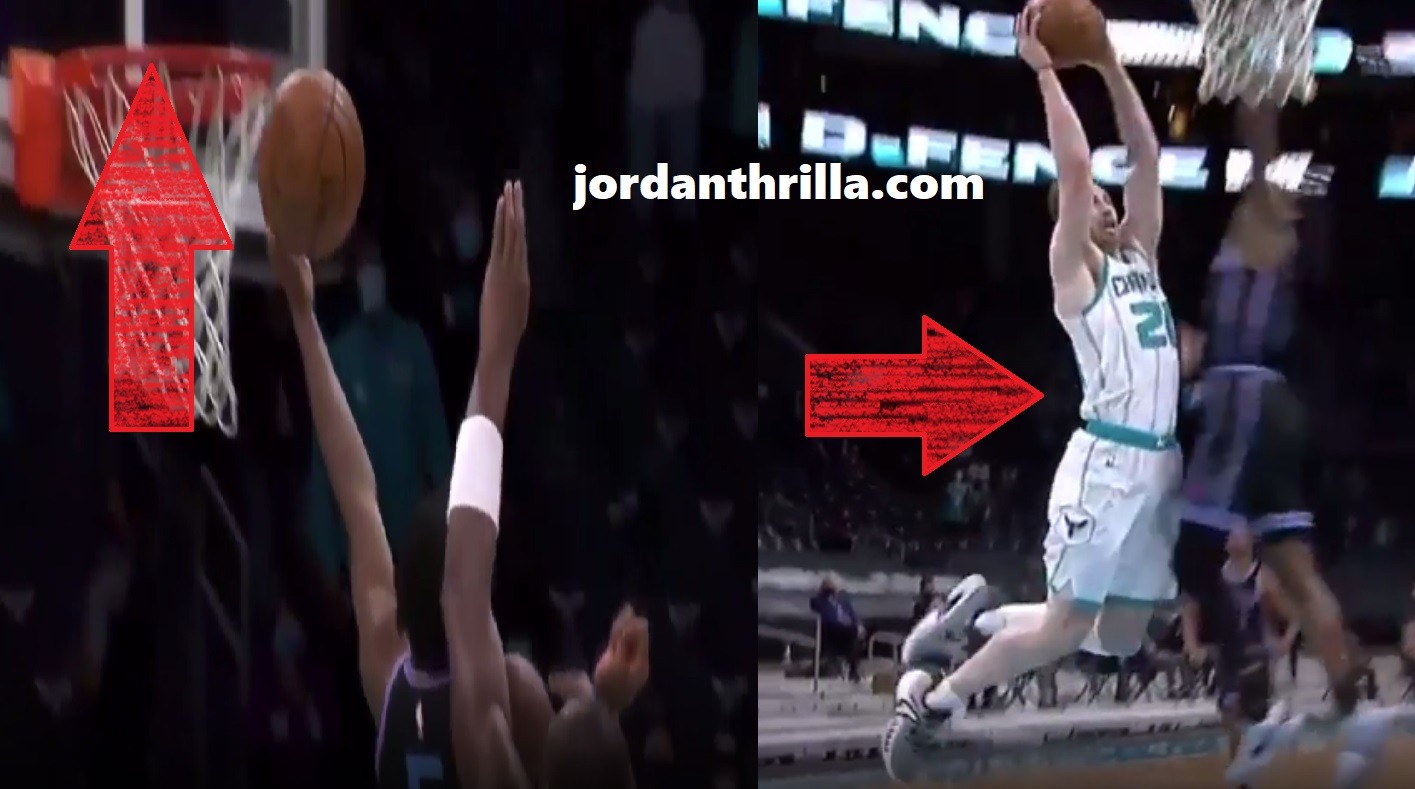 De'Aaron Fox had a really rough ending in Kings' loss to Hornets. He may not be able to sleep well tonight as he thinks about the embarrassing sequence that happened at his expense.
It all started when Gordon Hayward dunked on De'Aaron Fox on a fast break play. Then to make things worse De'Aaron Fox got blocked by equipment on what should have been an easy finger roll layup for him. By equipment we mean the rim, but the moment was hilarious because the commentators yelled "blocked by equipment" as it happened. Hornets ended up winning the close game by 6 points 122 -116.

This was a great win the Hornets who have now won 7 of their last 10 games sitting at 6th place in the East.
If they keep going at this pace we will get to see LaMelo Ball in the playoffs.
Author: JordanThrilla