Basketball is finally fully back in Los Angeles, goodbye Coronavirus. Staples Center announced that Lakers and Clippers fans will be allowed to attend games starting April 15, less than 13 days from now.
In the tweet they wrote, "We Look Forward to Seeing You Soon!. Welcome Back". While there was no sound we had the classic Mase song "welcome back" playing in our minds while reading the wonderful news.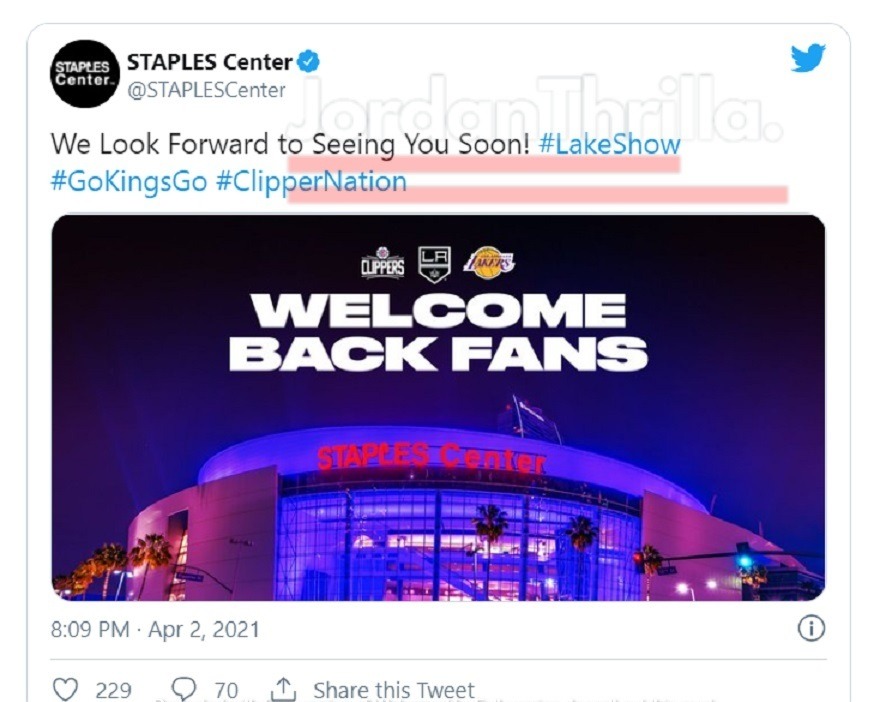 While no rules have been stipulated, it's safe to assume they will be operating at limited capacity. If they do 50% capacity that means 10,000 fans will be allowed in the arena, which is still a significant amount.
Will Lakers Have a Ring Championship Ceremony on April 15?
Lakers have always stated they would celebrate their championship in some fashion when fans return to Staples Center. Although they already did a ring ceremony earlier this season, perhaps they could do it again or honor them in some other way with fans being in the arena. It would totally be worth it for the fans and players. LeBron has already conveyed how important fans are to him in terms of fully celebrating their championship triumph. Lakers host Celtics on April 15, so it would perfect time considering the history between those two franchises.
Welcome back Lakers and *cough cough* Clippers fans.
Author: JordanThrilla Staff