There seems to be many things that make Chris Brown mad these days. They include fans disrespecting his music career, and people dissing him in his IG comments. As example Chris Brown challenged Offset to a fight after he made a slick comment under a meme post he made. To show he was serious Chris Brown gave Offset his house address, and told him to pull up.
The argument started after Offset responded to a Chris Brown post saying "memes ain't funny lame". As per usual this set Chris Brown off and he went on rant calling Offset a "hip hop a hibbet hibbet to the hip hop and you don't stop the rocking face". It was also revealed that Chris Brown punked Offset out at a Drake show in LA, allegedly.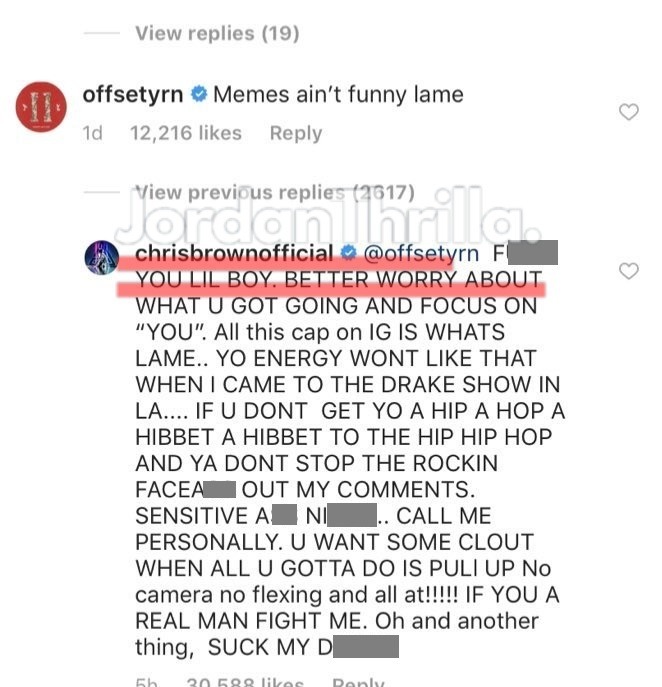 Based on the exchange it seems like Offset isn't taking Chris Brown's fight offer. Although he said there would be no cameras or police, Offset insinuated that there would be when he said "12".
Is he pulling Jon Jones and ducking a fade?
Author: JordanThrilla Staff