Is Lil Durk gay? That's a question most people would never think needed to be asked, but after what has transpired over the past few hours, the hip-hop world is stunned. It all started when evidence was posted on Instagram suggesting Lil Durk is smashing a transgender woman.
Was Lil Durk Cheating on India Royale with a Transgender Woman? Lil Durk Caught with Transgender Woman in Alleged Viral Photos
A picture of what is allegedly Lil Durk walking behind a transgender woman at a hotel was posted on Instagram. Internet detectives did some cloth matching research, and realized the man walking behind the transgender woman in the photo had on the same outfit Lil Durk was wearing in an earlier picture, along with the same type of hairstyle. In the photo Lil Durk appears to following a transgender woman wearing a bath robe.
Why Did Lil Durk Delete his Instagram Account?
Not too long after the photos went viral, Lil Durk deleted his Instagram after trying to delete the picture you'll see below. Due to the timing people assumed the transgender allegations made Lil Durk delete his IG account.
From there social media was on fire with questions of whether Lil Durk is gay, and has been undercover this whole time. The evidence is a bit sketchy though, take a look.
Pay attention to the bottom right corner of Lil Durk's shorts, and the design on his shirt.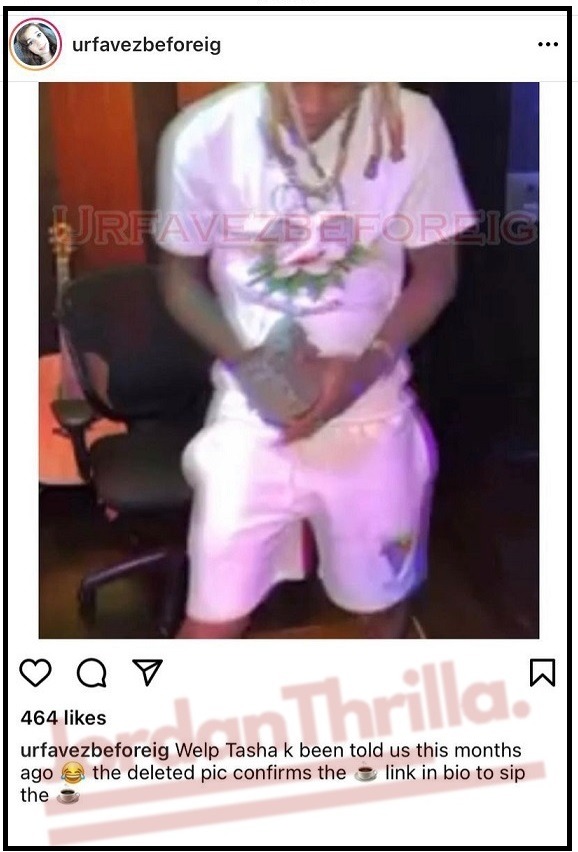 In this photo you can see the man who is walking behind the transgender appears to have on the same outfit Lil Durk is wearing in the photo he posted, and later tried to delete.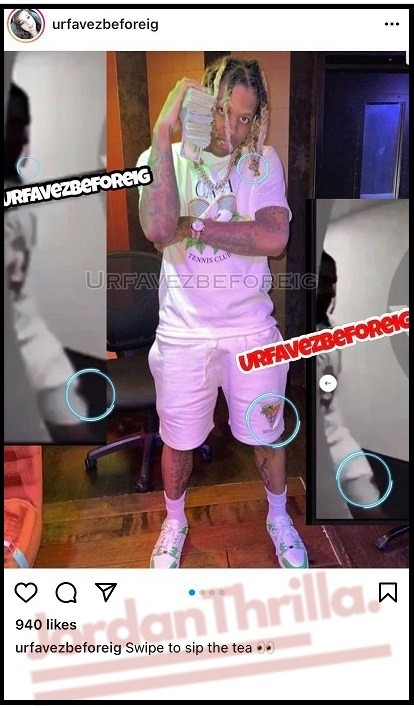 This picture just shows the transgender woman Lil Durk is allegedly following in the photo above.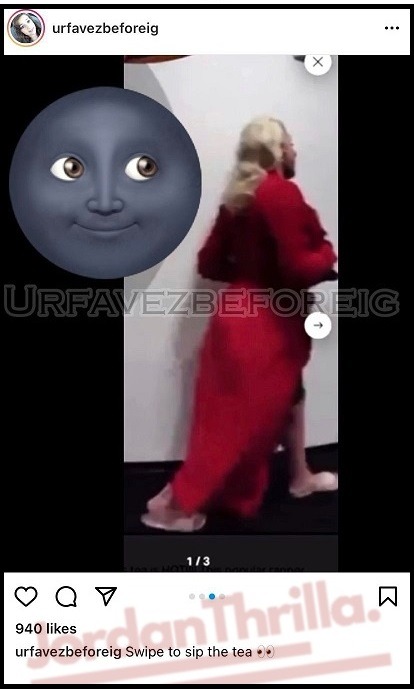 Lil Durk deleted his Instagram account with the quickness. Was it because he caught wind of the transgender photos with him allegedly in them?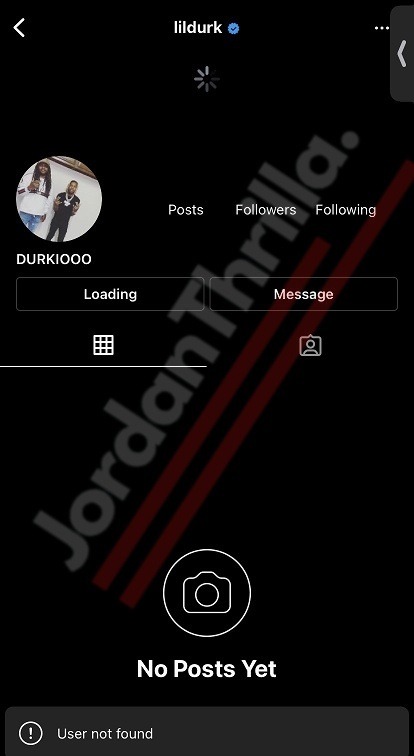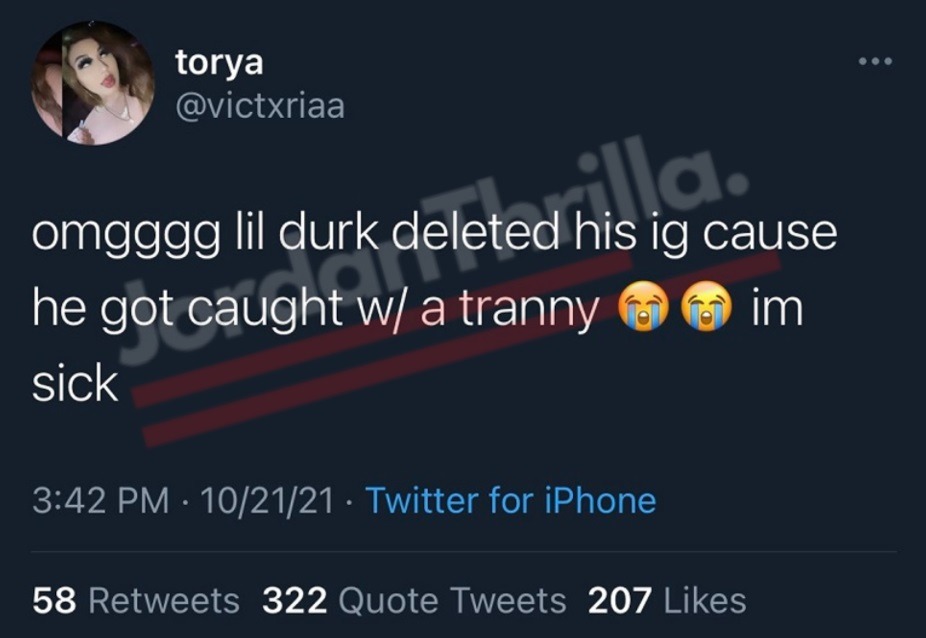 Social Media Reacts to Lil Durk Smashing a Transgender Woman Allegations