Is T.I. going to jail? In a major development one of the women accusing Tiny and TI of sexual abuse has hired high profile lawyer Lisa Bloom to represent her. Lisa Bloom is a trial lawyer fighting for victims of discrimination, harassment and abuse.
Lisa Bloom commented on the human sex trafficking and sexual abuse claims against Tiny and TI, saying "Good lord so many accusers, and now I represent one of them".
Last week Tiny and TI were accused of human sex trafficking by 15 different women. The allegations came by way of Sabrina Peterson's "The Glam University" Instagram account after she exposed T.I. of abusing her.
Take a look at the posts from Lisa Bloom about her now working to convict Tiny and TI.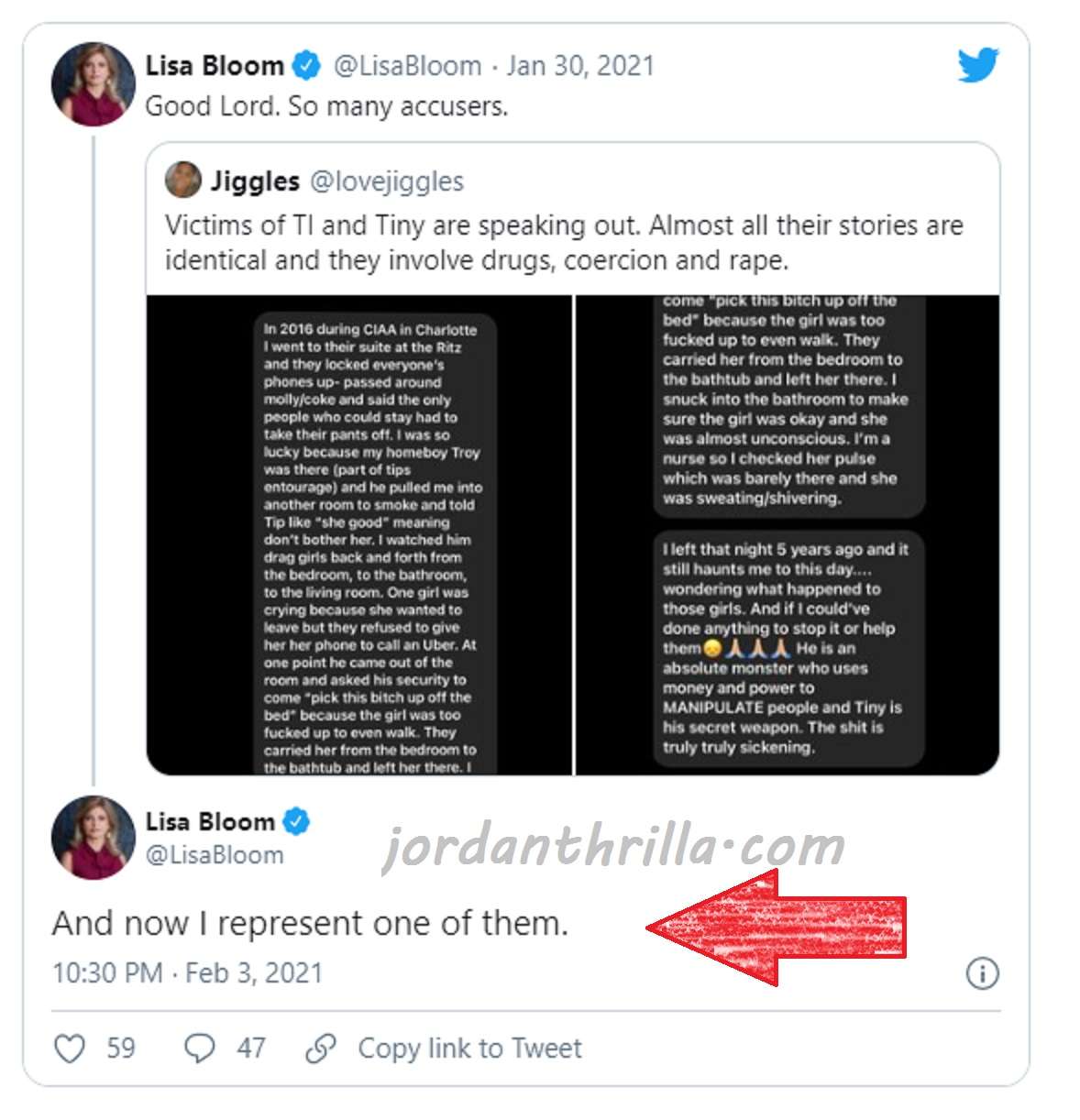 Before Tiny and TI's sexual abuse accuser hired Lisa Bloom a lot went down. To help put things in perspective here is a time line of events.
That brings this situation to this point where the high profile lawyer Lisa Bloom is now working on the sexual abuse and human trafficking case against Tiny and TI. This could very well end up with Tiny and T.I. going to jail for a very long time.
Author: JordanThrilla