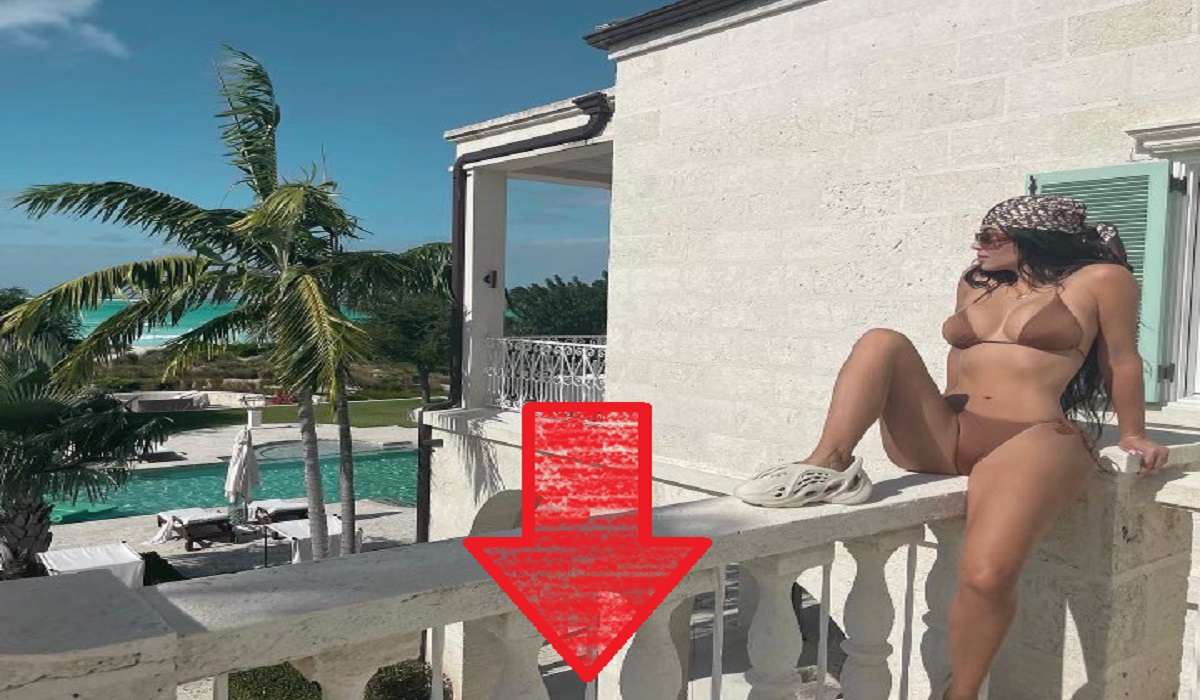 It happened again, it's alleged Meek Mill got caught lurking under Kim Kardashian's bikini clad Twitter post wearing Kanye West Yeezy sneakers. Meek Mill liked Kim Kardashian's post where she was sitting on the edge of a balcony with her legs spread. She captioned the picture just chilling.
The picture could have been a sign that Kanye and Kim Kardashian are not divorcing after all, but then people allegedly noticed Meek Mill lurking and it thought about the incident that made Kanye very angry in the past.
Does this mean Kanye West and Kim Kardashian are calling off their divorce? Or will it start more trouble? Take a look.

When you clicked on the picture above and looked through the list of people who liked the picture you could see Meek Mill's Twitter handle momentarily. Considering that Kanye West accused Kim Kardashian of cheating with him back when she claimed they met up to discuss prison reform that seems very scandalous of him. It's almost like throwing flames into a fire.
It's important to note that Kim Kardashian reportedly owns a small part of Yeezy brand, so you shouldn't take her promoting the brand too deeply. She also still supports Kanye West on a friendship basis even if they are still divorcing. However, if Meek Mill and Kim Kardashian start dating in the future, this moment will be remembered.
Author: JordanThrilla