A post is going viral on Twitter that alleges Azealia Banks used homophobic words towards Drake. The Twitter post with over 24,000 likes alleged that Azealia Banks used a gay slur towards Drake on her Instagram story.
Did Azealia Banks Call Drake the F-word Gay Slur?
The viral tweet has a screenshot that alleges Azealia Banks wrote this about Drake,
"Drake is a F*****".
However, it appears that screenshot is a fake photoshop. Azealia Banks never called Drake a gay slur on her IG story. The fake screenshot seemed believable, because Azealia Banks has used gay slurs in the past many times on social media.
Take a look at the screenshots in question.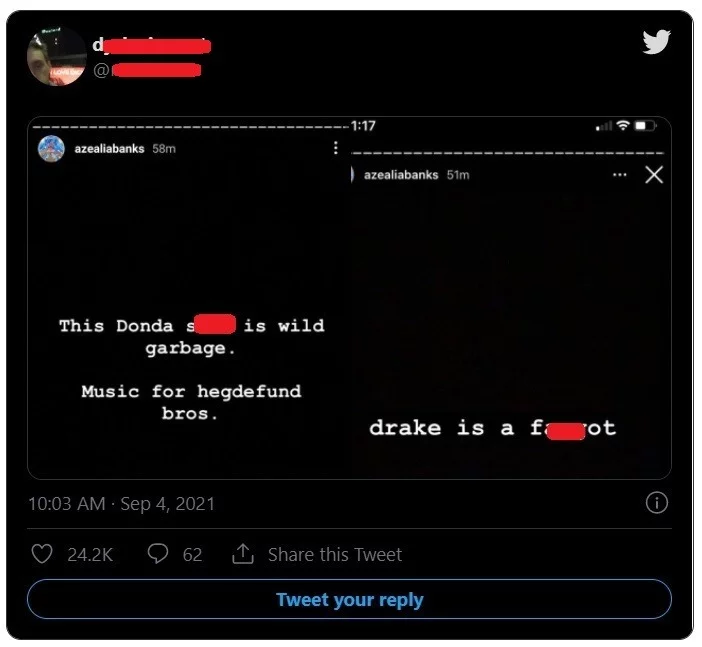 The only thing real about the screenshots in that tweet are the comment Azealia Banks wrote about DONDA. She really did say it was trash made for people with hedge funds.
If Azealia Banks used a gay slur to describe Drake, she would have probably been cancelled by the LGBTQ community instantly, like what happened to DaBaby. Luckily it was just social media doing social media things, and spreading a fake screenshot.
Author: JordanThrilla Staff