Sexyy Red, the rising rap star known for her catchy songs and colorful wigs, has surprised her fans with a bold move. The rapper posted a video on her Instagram account, where she takes off her lace front wig inside her car, revealing her natural hair underneath.
Some People Think Sexyy Red Looks Like Young Thug Without Her Wig On
The video has gone viral, with a lot of interesting comments, some positive and others negative. Some people are praising Sexyy Red for being confident enough to show how her real hair looks under the wig, while others are clowning her by saying she looks like a man, more specifically Young Thug without her wig on.
The rapper has not responded to any of the negative comments, but she is probably unfazed by the reactions. When it comes to confident women, Sexyy Redd would be at the top of the list. She is unapologetically her, and that's what people love about her. For example she kept it real during a recent interview when explaining why she likes street dudes.
Take a look at Sexyy Redd without her wig on, does she look better or worse?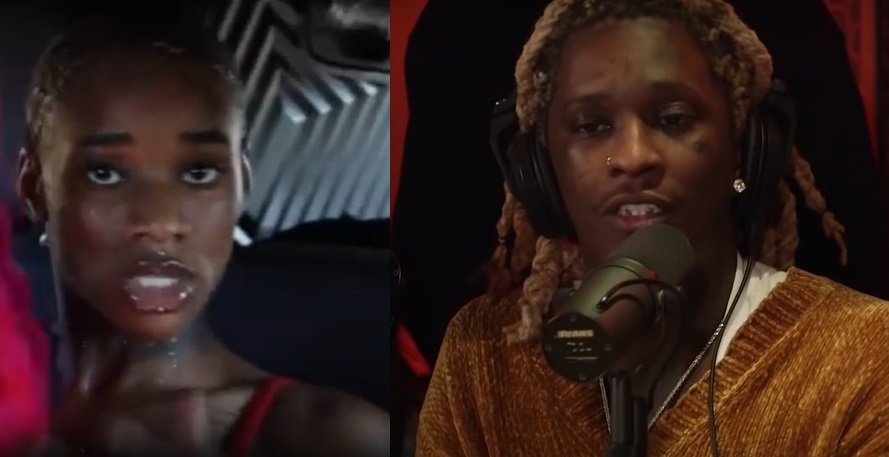 Sexyy Red is not the first celebrity to take off their wig in public. Stars like Beyoncé, Nicki Minaj, Cardi B, and Tyra Banks have also done it in the past, either as a statement of empowerment or as a prank.
What do you think of Sexyy Red's video? Do you admire her for being honest, or do you think she should keep her wig on?