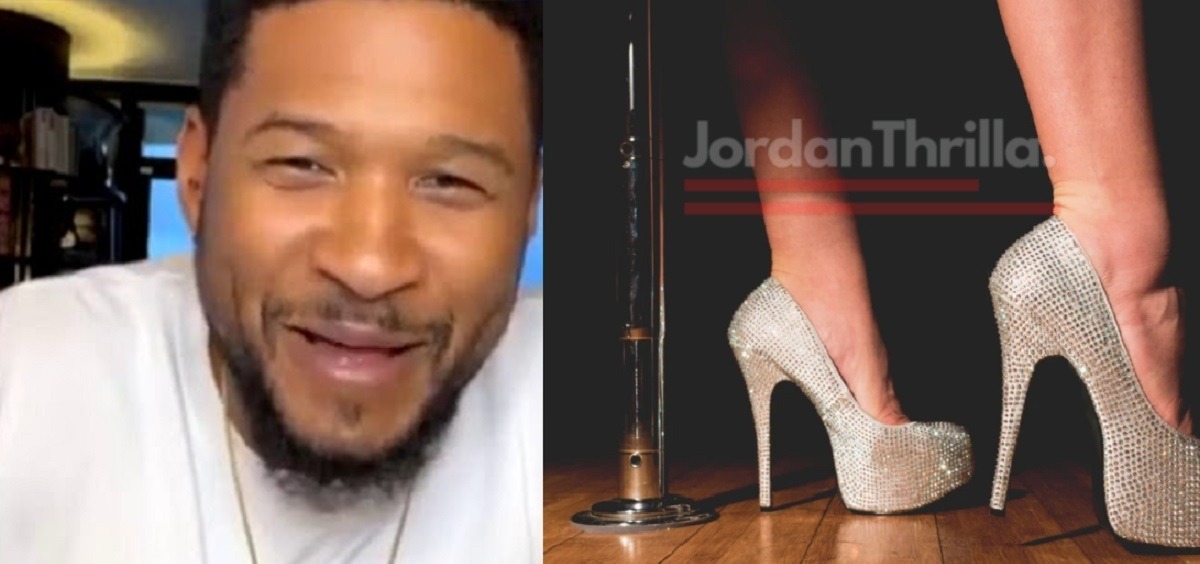 When people think of a person who would use counterfeit money it usually wouldn't be someone ultra rich. However, it some rare cases it can be. As example "Ushbucks" is going viral, because it's alleged Usher used counterfeit money at strip clubs.
People on social media are saying Usher threw fake money at strippers that had his face drawn on them. Everything about the Usher's fake money looked real if you ignored that aforementioned fact. Presumably, because strip clubs are so dark no one thought twice about a man worth $180 Million using fake money. However, when the night is over and the lights came on it had to be a depressing revelation. Strippers made thousands in "usherbucks", when they thought they were making big bucks.
Take a look at photos and reactions to Usher's fake money aka "usherbucks".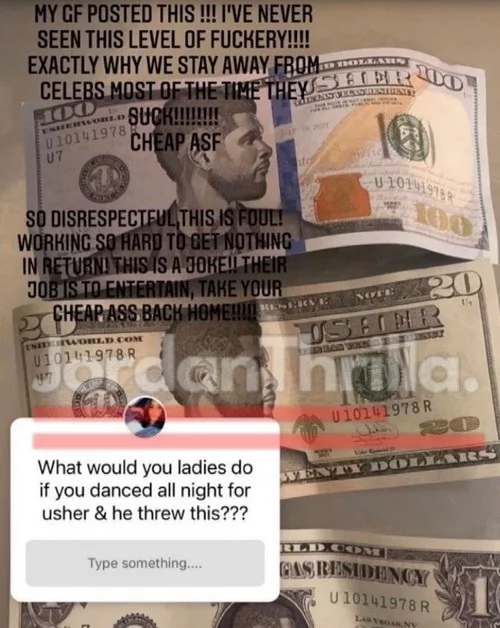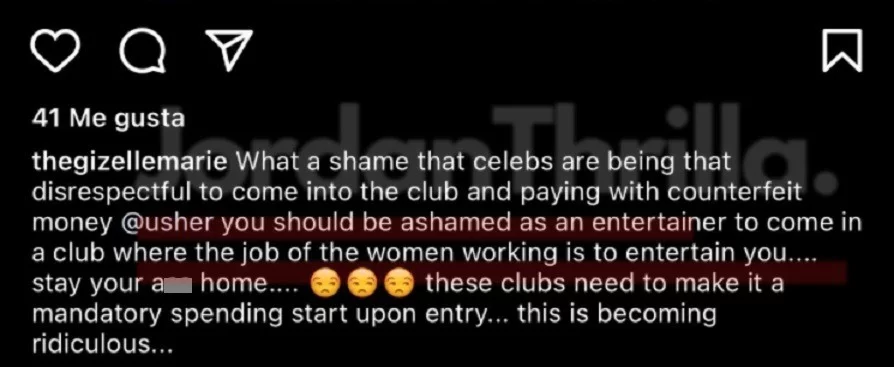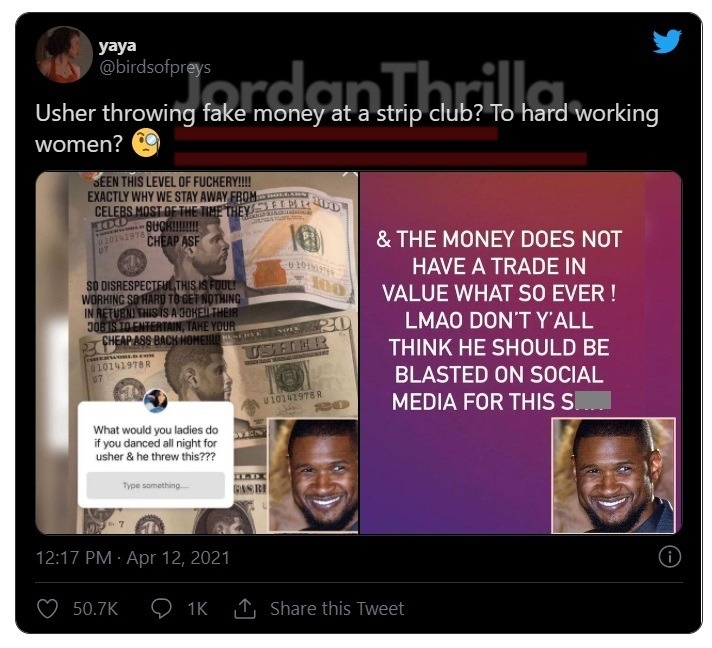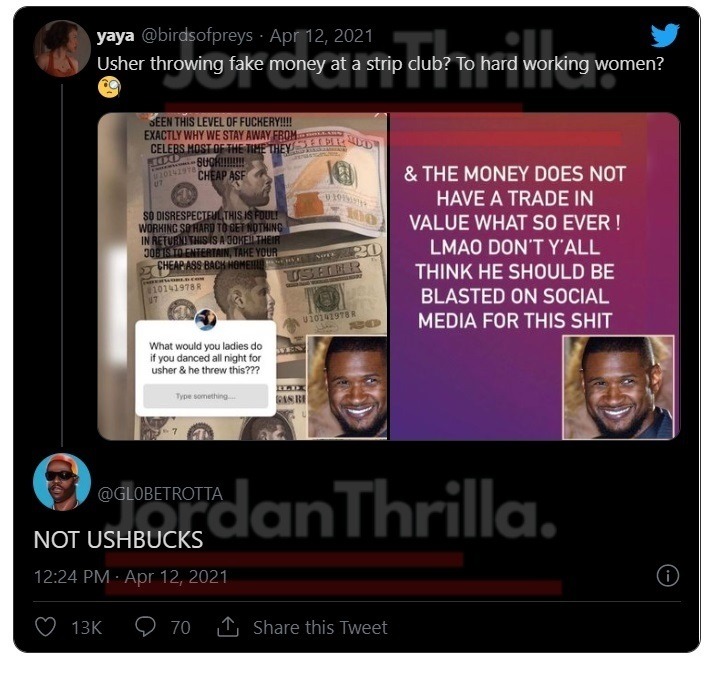 Why Is Usher Throwing Fake Money to Strippers?
The motive behind Usher giving counterfeit money to strippers is still unknown. He isn't broke by any stretch of the imagination, which would usually be the first thought that comes to mind. Perhaps this is Usher's way of boycotting a profession that largely degrades women. Or maybe he is trying to start his own currency, and is using negative publicity to introduce the world to "ushbucks".
Whatever the case may be this situation doesn't look good from a PR standpoint. From the outside looking in it seems like Usher gave fake money to strippers that danced their heart out for him all night long. No one likes to go home knowing they worked for nothing. He should really release a statement to explain this debacle. Please don't try using "Ushbucks" at any store.
Author: JordanThrilla Staff