Gunna is going viral after a fight took place between his security guards and one crazy man. The situation unfolded as Gunna was dressed like a Gotham Villain while trying to buy some jewelry from Mr. Alex's shop. It didn't end well for that crazy person.
Video Shows Gunna's Security Guard Body Slamming Man Who Tried to Fight Gunna in Mr. Alex Jewelry Store
In the viral footage Gunna's security guard body slammed a man after he tried to attack Gunna from behind. As you will see Gunna's security team body slammed the man by his throat. The floor of jewelry store appeared to be concrete, so you could hear the sound of the man's bones cracking from the force of him hitting the ground.
As Gunna's security guard was holding the man down you could her him yelling 'get off me' in a voice filled with pain and sorrow. Meanwhile Gunna was just calmly circling around watching as his security handle the situation well.
At the moment it's not clear why the man was trying to attack Gunna inside Mr. Alex's Jewelry store. It was possibly just someone with some mental issues, or a fan that was bit too eager to meet him.
Gunna's security guard body slamming the man was somehow overshadowed by Gunna's Gotham Supervillain suit.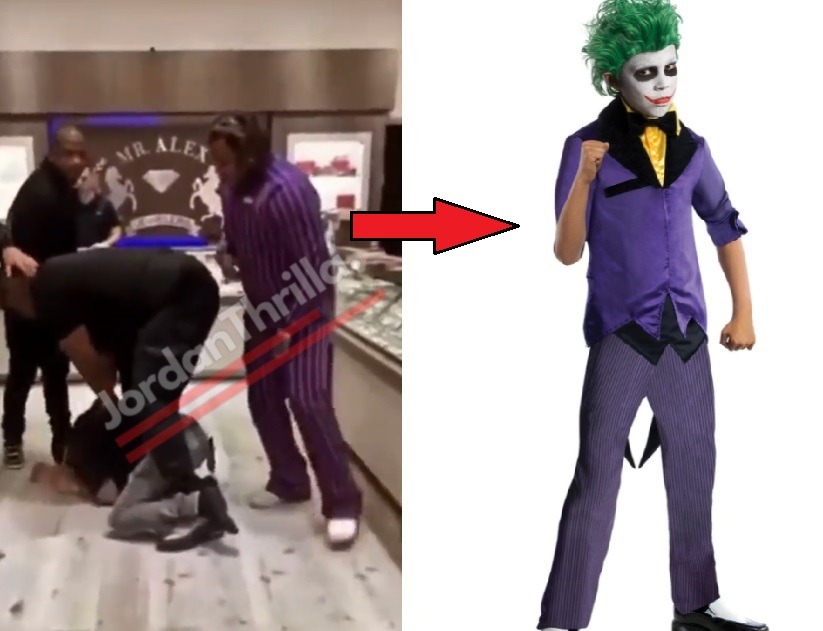 Moral of the story is if you try to run up on Gunna you better be prepared to fight his security team. Whatever he pays them he should double their pay for handling what could of been a dangerous situation for him.
Authors: JordanThrilla Staff