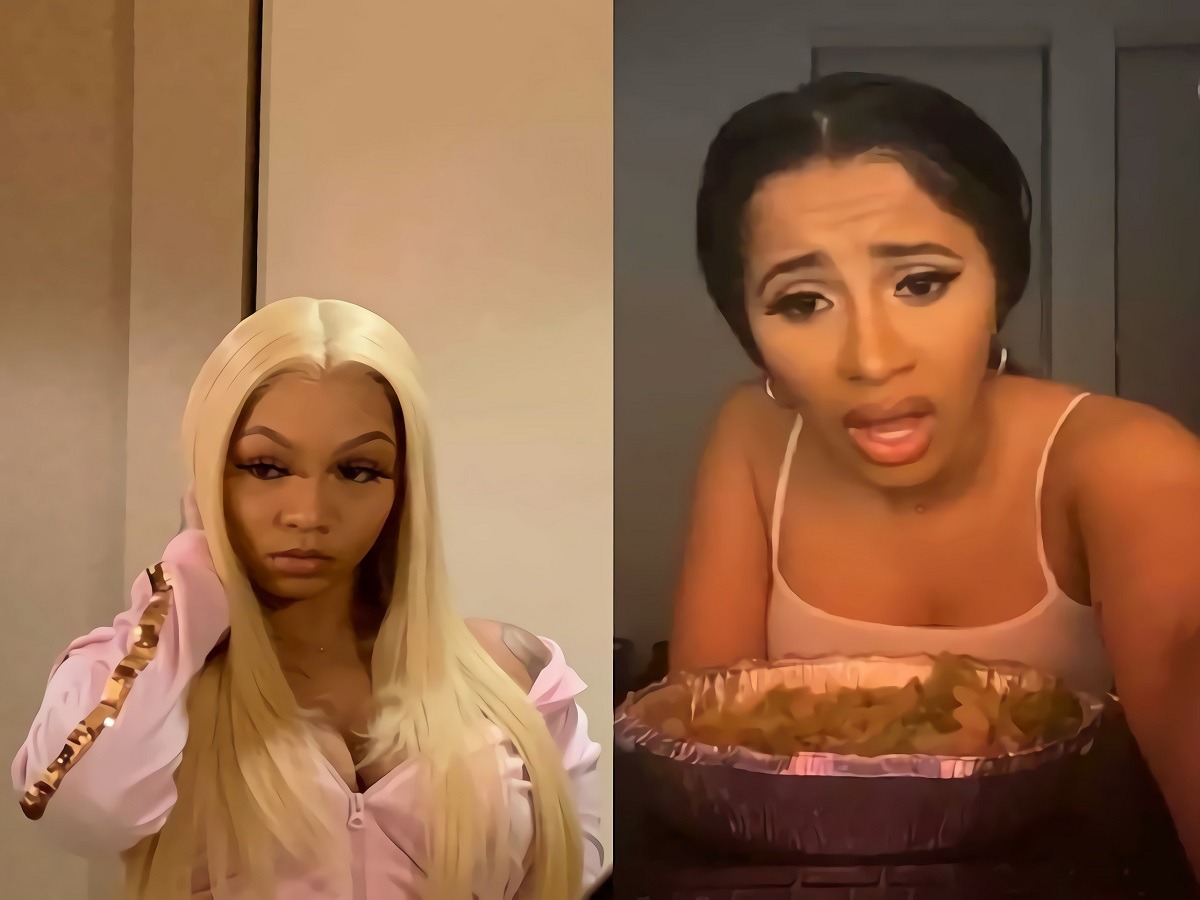 Cardi B and Cuban Doll have a long history at being at odds with each other, and their tempers flared up again today on social media. In a war words Cardi B accused Cuban Doll of trying to use her name to inflate her streams, which led to some very personal comments about her marriage to Offset. Who is lying and who is telling the truth though?
Cardi B and Cuban Doll Beef On Twitter Making Cuban Doll Accuse Offset of Trying to Smash Her
This beef started on Instagram when Cardi B noticed the Cuban Doll sent some subliminal shots at her. In that post Cardi B said she didn't understand where the smoke was coming from, and alleged that Cuban Doll was listening to her music and was sending her DM's from 2017 – 2019. That was in response to Cuban Doll claiming she doesn't listen to Cardi B.
Is Cuban Doll Lying about Offset Trying to Smash Her in Threesome? Cardi B Leaks Text Messages from Cuban Doll Talking About Offset
Things got a bit more personal when their beef spilled over onto Twitter. Cuban Doll claimed that Offset tried to smash her, but Cardi B called her bluff. In actuality there is evidence that Cuban Doll might be lying about the Offset situation as you'll see below.
First take a look at this tweet that really got things popping between the two superstars.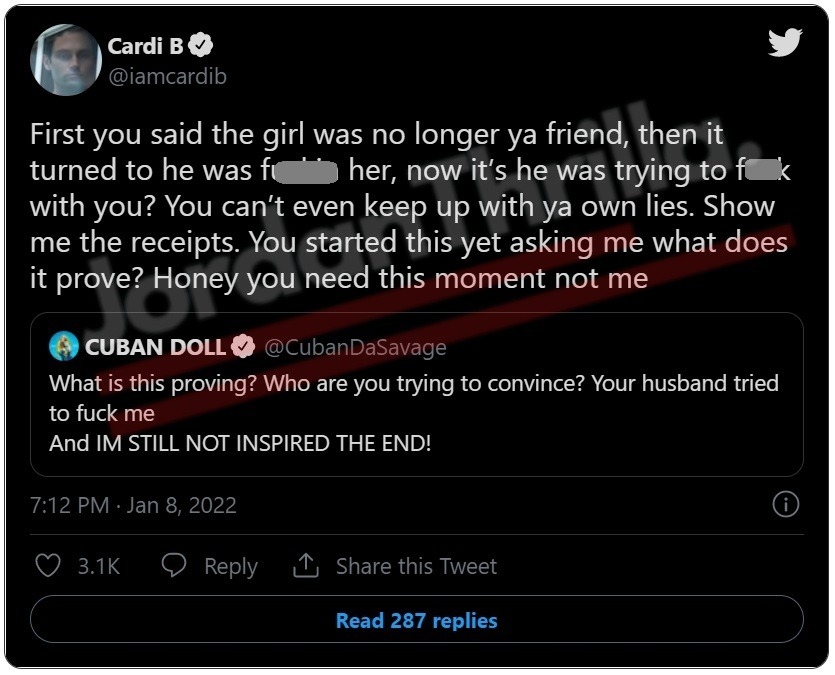 To prove Cuban Doll is lying, Cardi B leaked Cuban Doll's text messages where she said Offset never texted her.
There's also that TMZ interview where Cuban Doll said she doesn't know Offset, and never met him.
One thing that Cardi B could be overlooking is the possibility that Cuban Doll lied back in 2018 to trick her into believing Offset wasn't trying to hook up with her. Nevertheless there is ample evidence, which supports the theory it was all a lie.
The big question here is why did Cuban Doll diss Cardi B so randomly? Does she have an album dropping soon?
The Cardi B vs Cuban Doll beef round 1 is underway.
Authors: JordanThrilla Staff