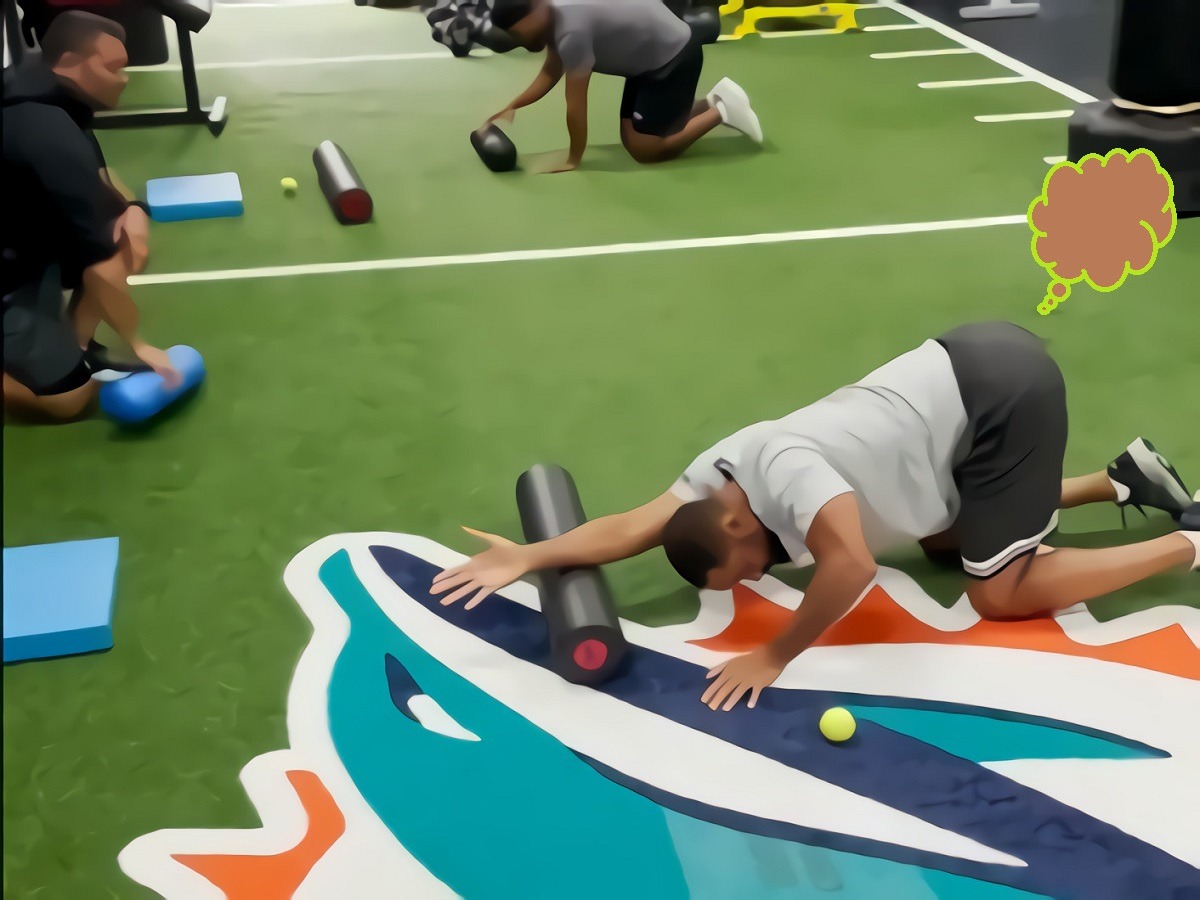 Will Smith is going viral after an embarrassing mishap happened while he was trying to get back into peak physical condition. The position he was in while exercising with his butt facing into the air only made things worse. Will Smith being the joker he is was able to downplay the incident with some slick comments.
Will Smith Farts in Camera Man's Face While Training With Miami Dolphins
In a viral video Will Smith farted in a camera man's face while he was training with the Miami Dolphins. He immediately apologized and said this,
"You have Showers in Here".
The joke insinuated that Will Smith sharted himself, which is when you accidentally poop your pants while farting. As you can see people were laughing, but the laughter seemed forced and fake. They were probably disgusted on the low.
The term "sharted" became popular after the scene from 'Along Came Polly' where Philip Seymour Hoffman's character Sandy Lyle sharted on himself at a party.
Will Smith blamed the fart on his morning coffee and the fact they told him to relax his muscles. Does coffee actually make people fart?
Some people feel this is another sign that Will Smith is getting really old. The young version of himself would never fart in public like that.
Authors: JordanThrilla Staff