Tragic news is coming in about one of the biggest legends in hip-hop. According to reports Coolio is dead at age 59. He was responsible for the song "Gangsta's Paradise", which is widely hailed as one of the greatest hip-hop songs ever made, and won Grammy Awards. While the circumstances of his death are still being investigated preliminary reports suggest he may have had some underlying health issues he wasn't aware of.
Did Coolio have a Heart Attack? Details on How Coolio Died and Where
According to a report from TMZ Coolio died unexpectedly in his residence this afternoon. While it's not confirmed their report stated that the preliminary belief people around him have is that Coolio had a heart attack. His death was confirmed by his manager Jarez Posey according to CNN. On social media the tributes have been pouring in. People from all backgrounds were telling stories about how his music impacted their lives at different moments.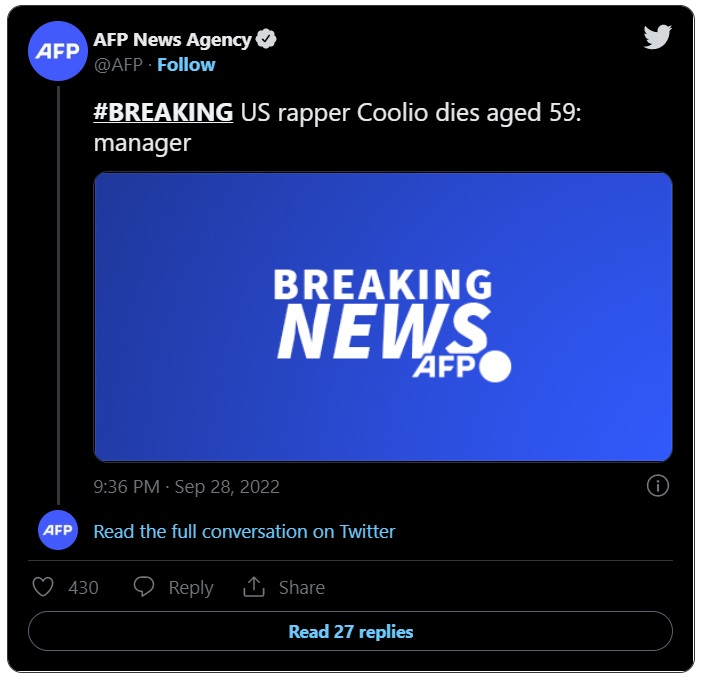 Emily Nussbaum's reaction to Coolio's death stood out, because "Fantastic Voyage" was the first song the really kickstarted his career into stardom. His success from that song would eventually pave the way for him to create "Gangsta's Paradise", which remains the biggest song his long career.
In the past Coolio talked about battling a cocaine addiction, which makes some people wonder if his past drug use was a cofactor of his possible heart attack. According to NCBI cocaine use can cause long term damage to heart's coronary arteries. Coolio stayed strong, and was able to overcome the addiction, but could it have caused hidden damage to his heart?
Coolio was 59 years old at the time of his death. A legendary superstar that will live on forever through his incredible music, and the memories he left in peoples' minds.