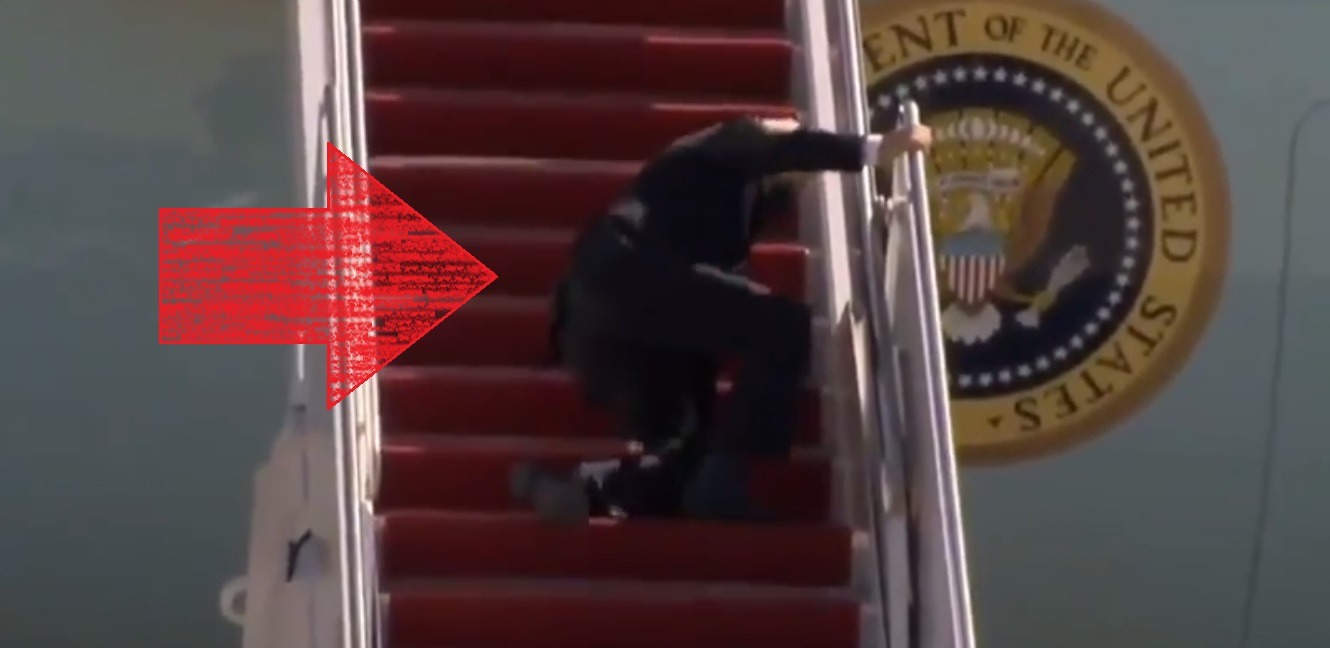 During Trump presidency it went viral when he stumbled on the steps on Air Force, but what happened to Joe Biden on these same steps is even worse.
How Joe Biden Fell Down Steps of Air Force One
A viral video shows Joe Biden falling down steps of Air Force One three times in a row. After regaining his balance on the last fall Joe Biden limped into the plane. The moment was embarrassing and scary, because Joe Biden broke his foot not too long ago. It appears he clipped that foot on the steps on one of the falls. The other two falls seemed to happen spontaneously. There are no reports on what injury he may have sustained during this accident.

Joe Biden's cognitive and physical health have been under scrutiny since the days of the election. He's had many brain fart moments since becoming President, but has seemed relatively healthy physically. Some people feel this only seems to be the case, because he rarely does public speeches.
However, Joe Biden falling down steps of Air Force One could be bad sign that his physical health is deteriorating behind the scenes. Hopefully he is okay.
Author: JordanThrilla