It was back on March 5th when the world became aware the Brittney Griner was arrested in Russia, and charged with smuggling drugs through Sheremetyevo airport in Moscow. Russian authorities claimed they found weed vape cartridges in the form of hashish oil inside her luggage. With growing tension between the US and Vladimir Putin due to the Ukraine war, many people feared that Russia was use Brittney Griner to make a statement. It appears those fears have no come to fruition.
Brittney Griner Will Be Trapped in Russian Jail for Two More Months
According to new reports a Moscow Russia court announced today that Brittney Griner will be held in jail for at least two more months. Her earliest release date would be May 19. The grounds of keeping her detained are that the investigation is still not complete, but this development comes shortly after Joe Biden called Vladimir Putin a war criminal.
Russian authorities said Brittney Griner had hash oil, which is an oleoresin created after extraction from marijuana. It is an extremely concentrated substance containing tetrahydrocannabinol, cannabidiol, and other cannabinoids. A video of the moment they found the illegal substance was released on social media.
According to Russia's drug laws possession of less than 6 grams of marijuana is considered an "administrative offense", which can carry a hefty fine or up to 15 days in jail. Possession of more than 6 grams of marijuana is a criminal offense that can result in 3 years or more in prison. Reports state that Brittney Griner is facing 10 years in prison or more, which may mean she had more than 6 grams. It's not clear how they measured that based on the amount of hashish oil they confiscated from her.
Did Joe Biden Fail Brittney Griner? Celebrities React to Russia Court Keeping Brittney Griner in Locked Up Russian Jail for Two More Months
The whole of America is following this case as it has grown bigger than just sports. On social media celebrities reacted to Russian authorities keeping Brittney Griner locked up for two more months by conveying how worried they are about her dire situation. Hashtags such as "Free Brittney Griner" started trending, and some people called on WNBA players to mobilize.
Some people also claimed that Brittney Griner is "anti-American", and undeserving of special treatment. In the same breath they insinuated that if Donald Trump was president Brittney Griner would be in back in America by now, similar to how he got Gelo Ball out of China. Is it fair for people to say Joe Biden failed Brittney Griner?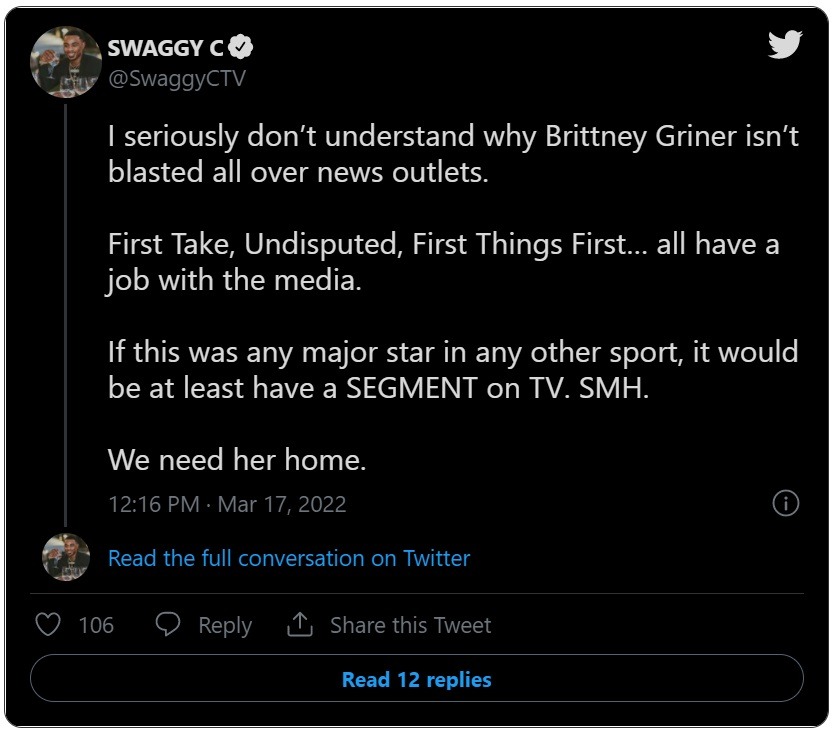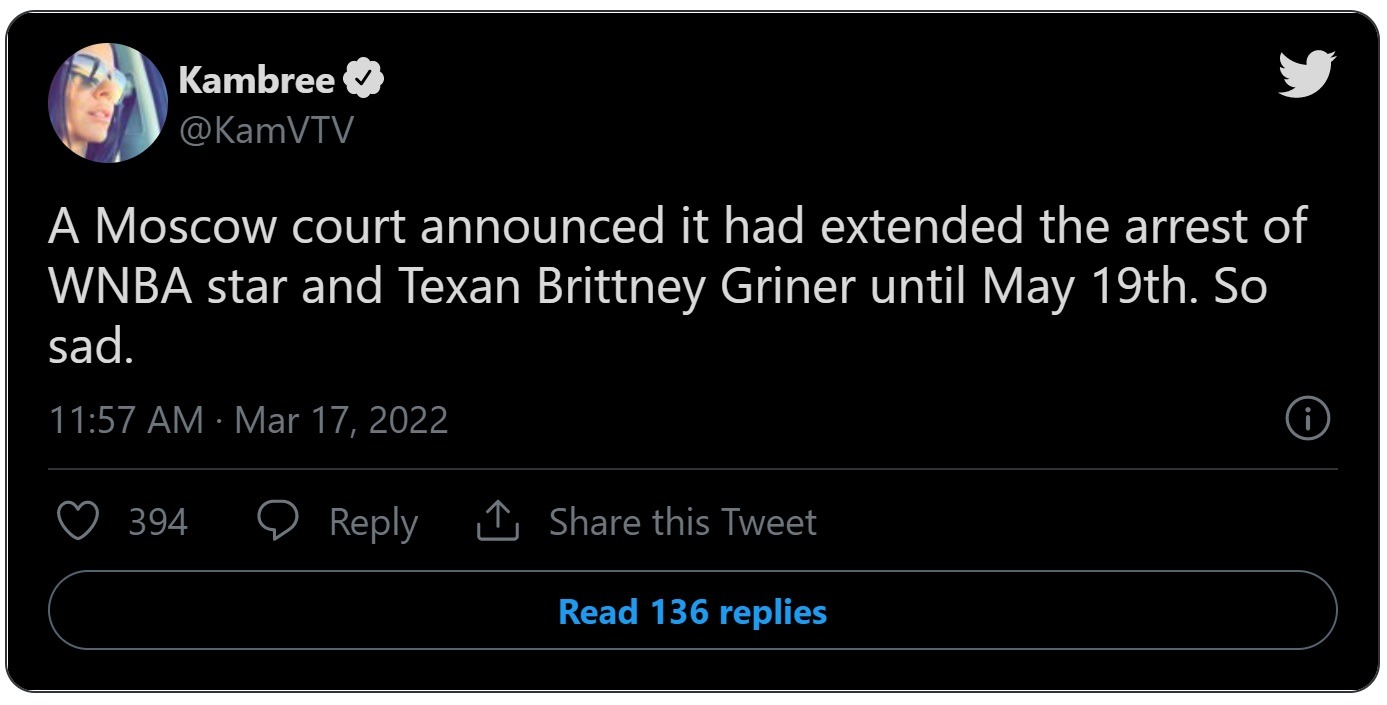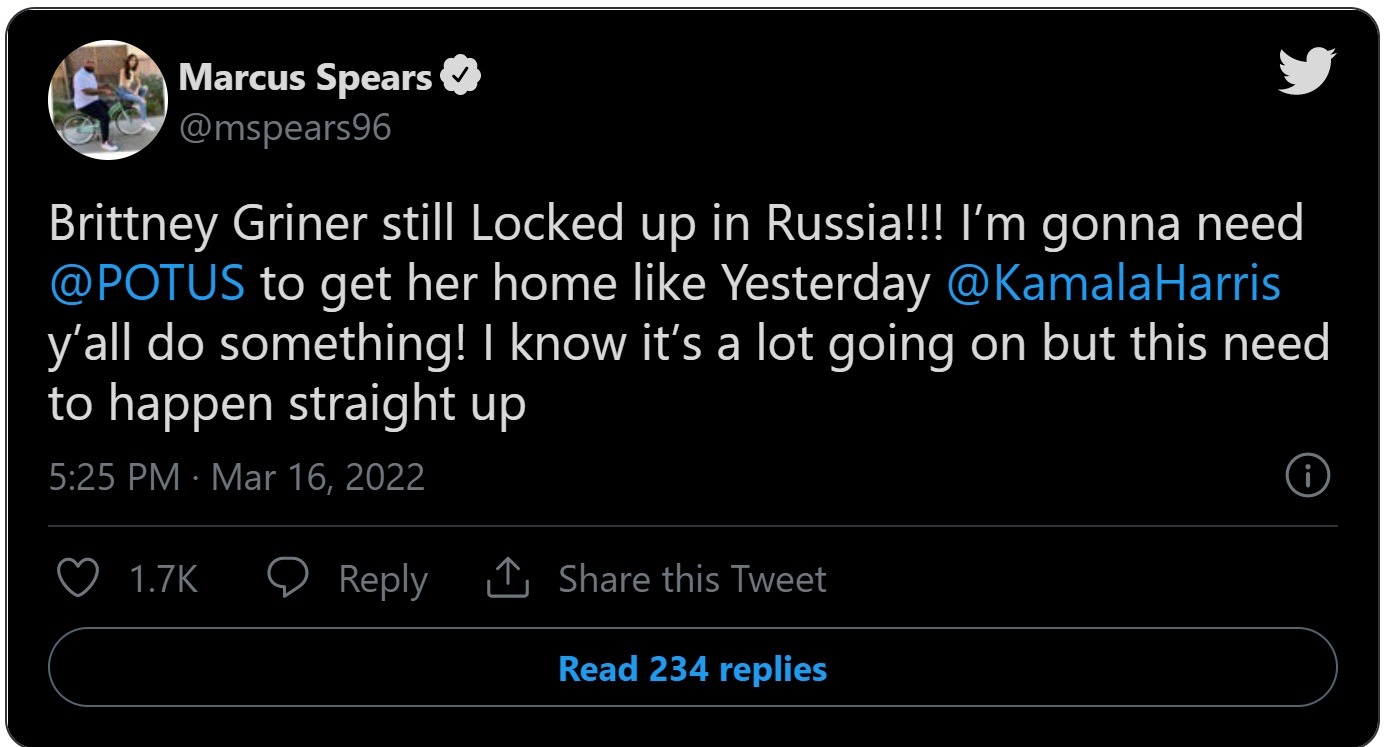 Nick Adams was one of the many people who indirectly blamed Joe Biden for Brittney Griner being trapped in Russia.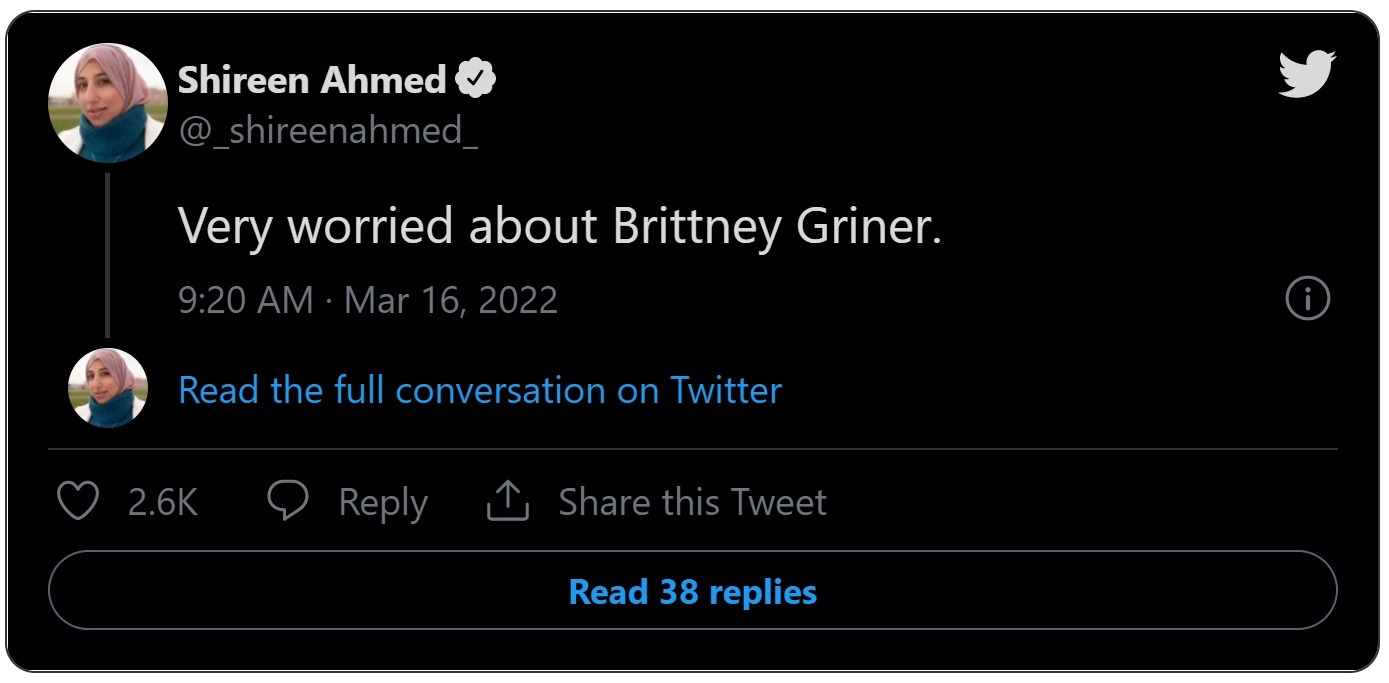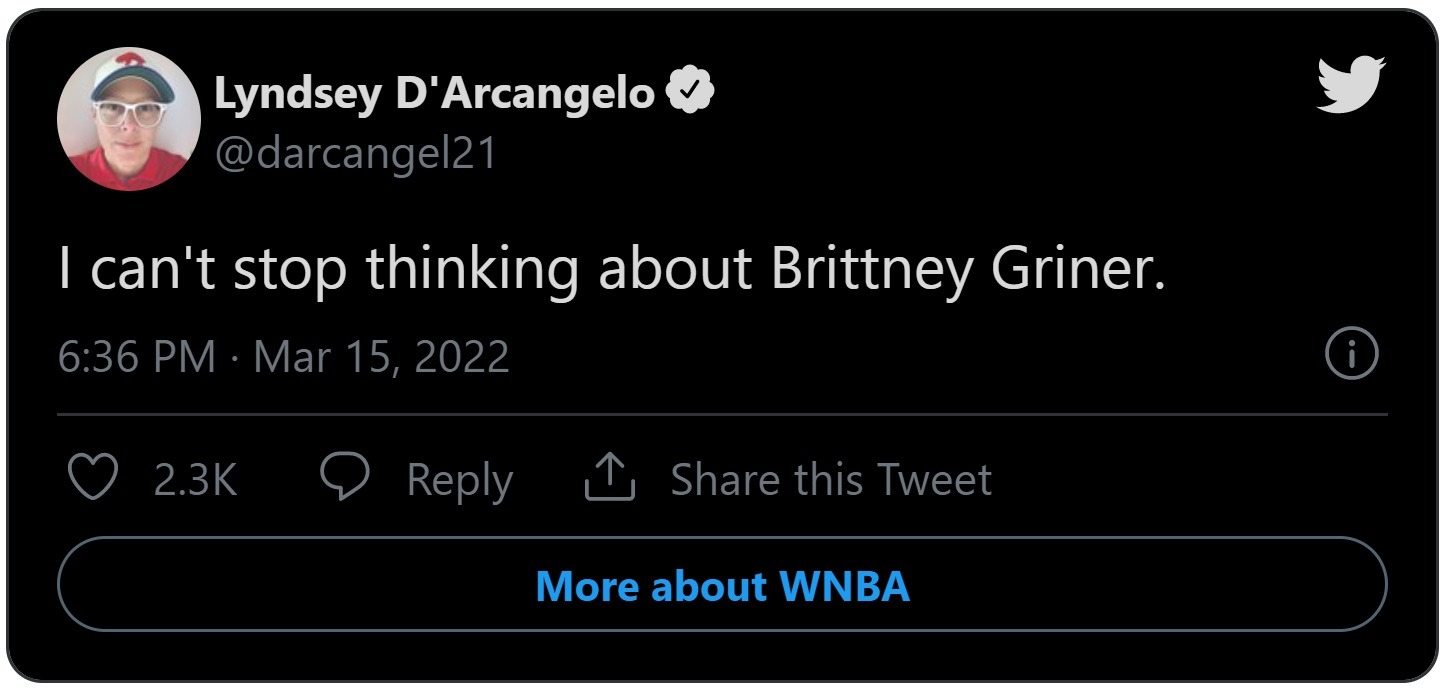 Will Russia Cause Brittney Griner to Miss the WNBA Season?
The WNBA season starts on May 16, which means that Brittney Griner is guaranteed to miss at least miss a few weeks. Considering how the situation is going, it's highly possible she will be detained in Russia far beyond that May 19 date, which could mean she misses a significant portion of the WNBA season.
When the Ukraine War started US officials warned people not to travel to Russia, because they would possibly harass American citizens. Brittney Griner's situation is proof they were right about that. Prayers up for her.