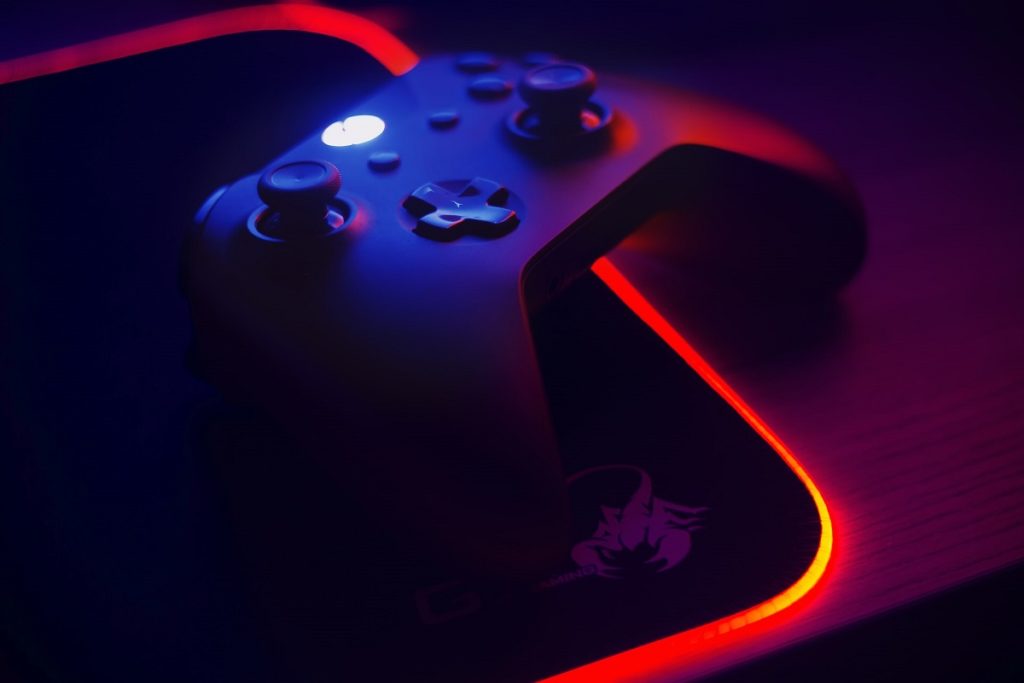 50 Cent, the rapper and entrepreneur, has recently sparked a frenzy of speculation among fans of Grand Theft Auto, the popular video game series by Rockstar Games, and it all began with one cryptic post on Twitter.
Is 50 Cent Getting Ready to Reveal a Grand Theft Auto 6 Secret?
Today he posted an image on his social media accounts that featured the logo of Vice City, one of the most iconic settings in the GTA franchise. The image was accompanied by a cryptic caption that read: "I will explain this later, GLG, GreenLightGang this s**t bigger than POWER trust me. BOOM."
What does this mean? Is 50 Cent involved in the development of Grand Theft Auto 6, the highly anticipated sequel that has been rumored for years? Is he teasing a collaboration with Rockstar Games or a cameo appearance in the game? Or is he just trolling his fans and playing with their expectations?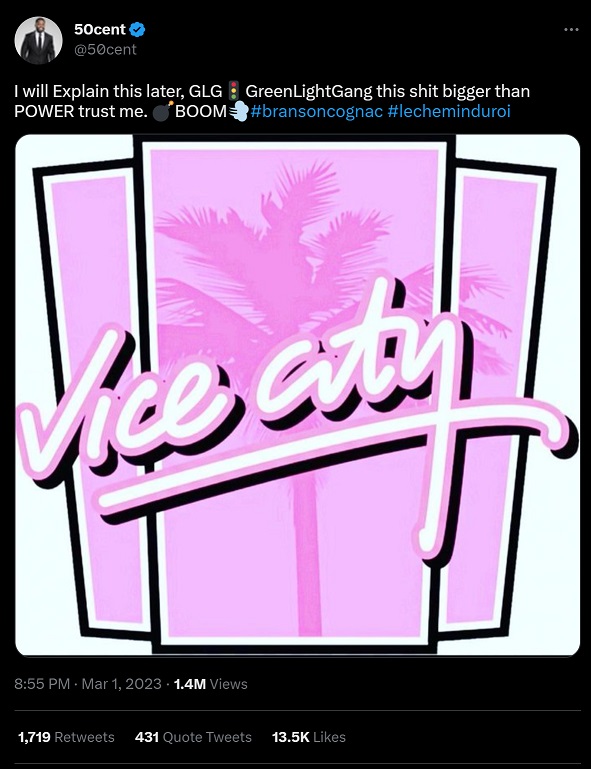 Dissecting the Clues in 50 Cent's Grand Theft Auto 6 Post
There are several clues that suggest that 50 Cent's post is more than just a random joke. First of all, Vice City is widely believed to be the location of GTA 6, based on various leaks and hints from Rockstar Games themselves. The last time GTA visited Vice City was in 2002's GTA: Vice City, which was set in the 1980s and featured a soundtrack full of classic hits from that era. Many fans have been hoping for a return to Vice City in a modern setting, with updated graphics and gameplay.
Secondly, 50 Cent has a history of involvement with video games. He starred in two games based on his own life and music: 2005's 50 Cent: Bulletproof and 2009's 50 Cent: Blood on the Sand. He also voiced himself in Call of Duty: Modern Warfare 2 and appeared as a playable character in Def Jam: Fight for NY. Moreover, he is known to be an avid gamer himself, often posting videos of him playing games like Call of Duty: Warzone on his Instagram account.
Thirdly, 50 Cent has a connection with Rockstar Games through his business ventures. He is the founder and CEO of G-Unit Records, which has signed artists like Lloyd Banks, Tony Yayo and Young Buck. G-Unit Records is distributed by Interscope Records, which is owned by Universal Music Group, which also owns Island Records, which distributes Rockstar Games' soundtrack albums. Therefore, it is possible that 50 Cent has some insider knowledge or access to Rockstar Games' projects.
Finally, 50 Cent's post mentions GLG and GreenLightGang, which are two hashtags he often uses to promote his brandy company Branson Cognac and his champagne company Le Chemin du Roi. These are two luxury products that fit well with the theme of Vice City, which is known for its lavish lifestyle and criminal underworld. Perhaps 50 Cent is hinting at some kind of product placement or sponsorship deal with Rockstar Games.
Of course, these are all just theories and speculations based on circumstantial evidence. There is no official confirmation or denial from either 50 Cent or Rockstar Games regarding GTA 6 or any collaboration between them. Until then fans will have to wait patiently for more clues or announcements.
What do you think? Do you believe that 50 Cent's post is a genuine teaser for GTA 6?