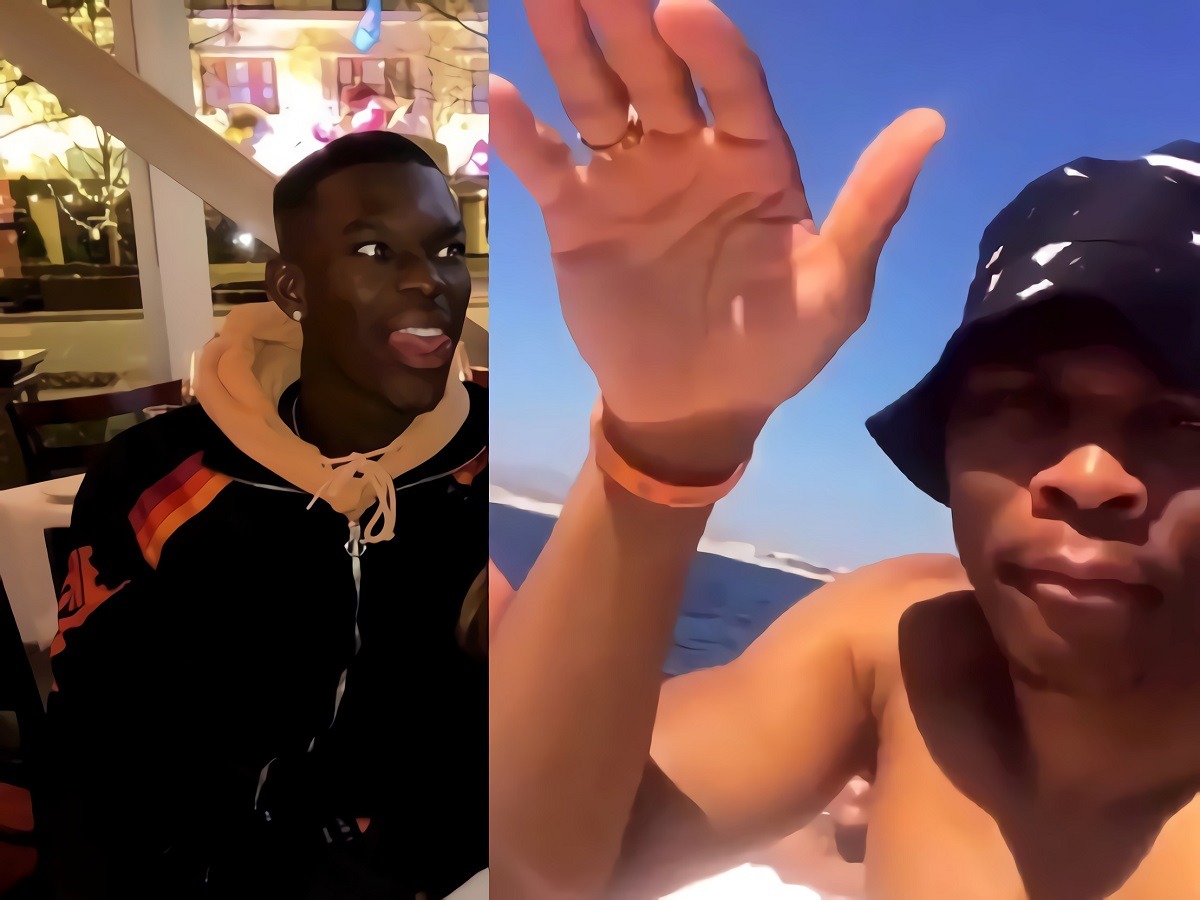 Last night was a very interesting experience for Lakers fans around the world. They watched the Lakers get destroyed for the third straight game, while Russell Westbrook was viciously berated by his arch-nemesis Patrick Beverley. What went down on the court was noticed by other NBA players, including Lakers former star Dennis Schroder.
Dennis Schroder Defends Russell Westbrook's Airball Shot After Patrick Beverley Destroys His Legacy with Stink Nose Gesture
As you probably have seen by now Patrick Beverley was disrespecting Russell Westbrook the entire game. The most embarrassing moment was when Patrick Beverley did the stink nose gesture at Russell Westbrook after literally calling him "trash".
A strange addition to Westbrook's game this season has been his consistent use of the air ball shot. He pulls of this difficult shooting technique from anywhere on the floor whether it's long range, mid range, or a layup right in front of the rim. Naturally Patrick Beverley used Westbrook's air balling woes to add to the disrespect with an over exaggerated reaction, but his former Lakers comrade had an interesting take on things.
In a viral comment on Instagram Dennis Schroder defended Russell Westbrook's air ball shot with a rather optimistic way of describing what it is. Dennis Schroder seems to believe an airball miss is the same as missing a shot that hit the rim. He also added that Westbrook is still a hall famer despite his horrendous shooting this season.
In his full statement Schroder responded to Patrick Beverley and Karl Anthony Town disrespecting Westbrook's airball shot by saying,
"You guys are wild!!! An airball is the same as a miss, whether you hit the rim or not. Hall of Famer Westbrook".
Now there's a chance he was being sarcastic, but on the surface it seems his comment was genuine.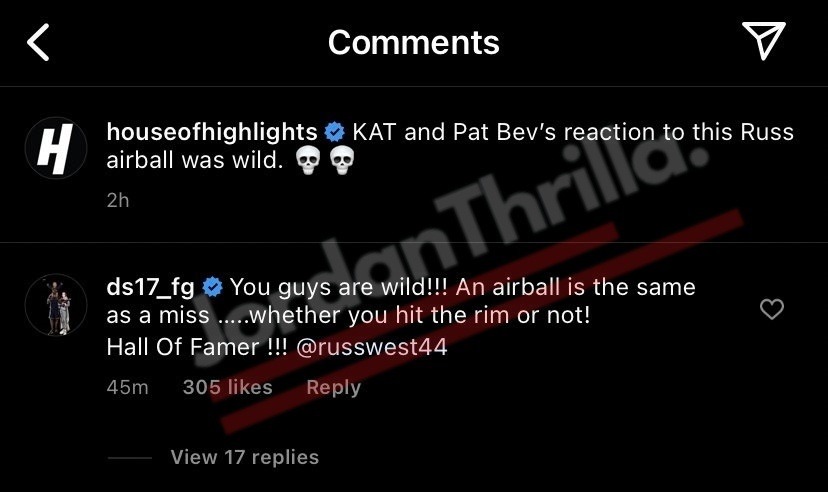 As you'll see in the footage below after Westbrook air balled a wide open three, Patrick Beverley and Karl Anthony Towns started looking around like they were lost. KAT then said "Close the window".
Is Russell Westbrook Air Balling Shots on Purpose?
Dennis Schroder is technically right about Russell Westbrook's patented air ball shot, but he's still tripping. On the basketball court shooting an airball is definitely much worse than a miss that hits the rim just from a pride stand point. Any true baller feels embarrassed after an air ball.
Honestly speaking it seems like Russell Westbrook is airballing shots on purpose at this point to spite Lakers fans who criticize him. It just seems impossible for an NBA player to air ball multiple shots every game, unless it is by design.
It's safe to say Westbrook is the best airball shooter ever.