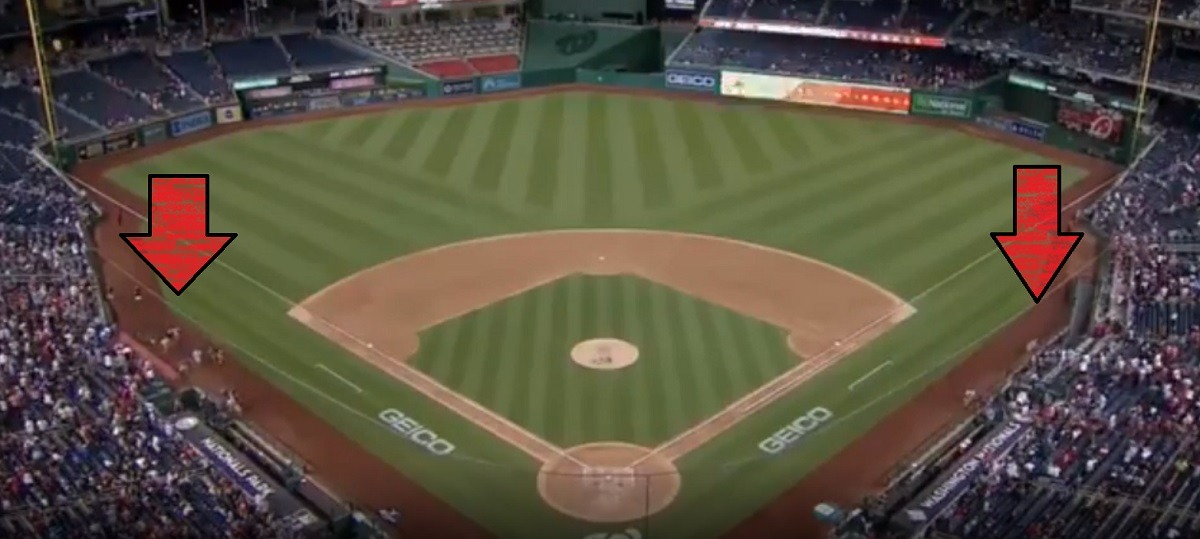 Frantic fans ran onto the field and in dugouts during an active shooter situation at Nationals Park. According to early reports 4 people were shot during the Nationals vs San Diego Padres game, and the shooter hasn't been caught.
During the telecast you could hear the PA announcer tell fans to remain inside the stadium, but once they knew what was going on they started to run onto the field and in dugouts thinking it would be the safest place from the shooting. There was no way to know if the shooter was in the crowd, so there reaction wasn't surprising.
According to reports the Nationals park shooting happened near the third base gate. Security tried to help fans exit through the CF and RF gates, but the scene was all chaos. Law enforcement will be providing updates shortly, but at the moment other details are scarce.
Hopefully all the victims survive, and no one else gets shot. The game has been cancelled until further notice. What's scary is this shooting comes after FBI prevented a mass shooting from happening during the MLB Allstar game not too long ago.
Pray for the people at Nationals Park, if you are in Washington avoid that area at all costs.
Author: JordanThrilla Staff