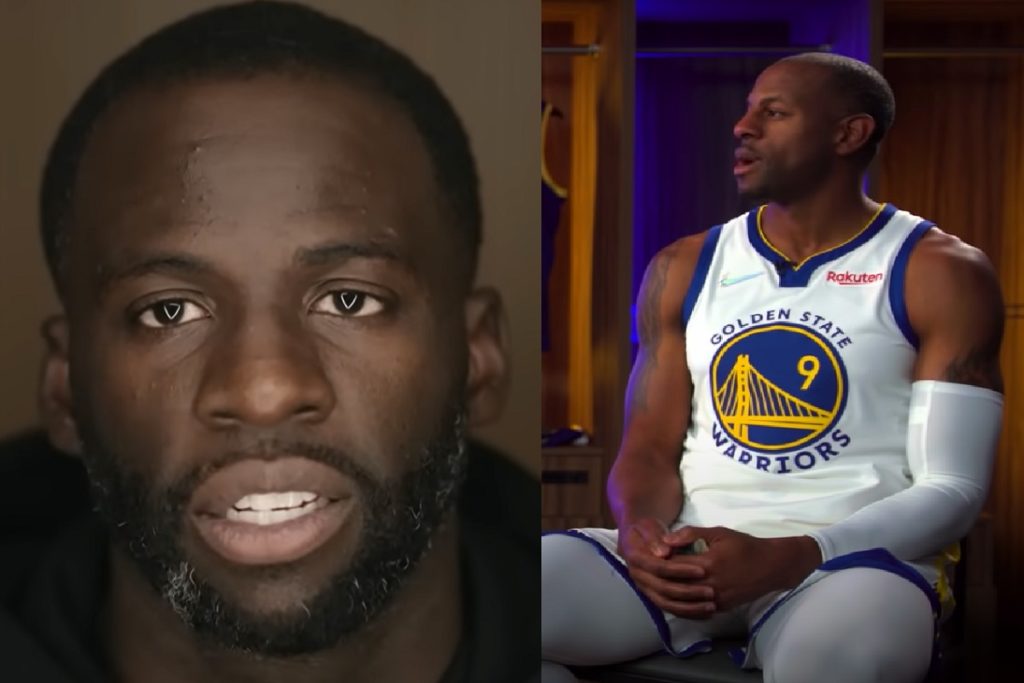 It's no secret that Lebron James and Draymond Green have become really close friends over the past few years. Draymond Green even signed with Lebron's company Klutch Sports in 2019 stating it was the "right move". All that is a bit ironic considering back in 2016 they seemed to be enemies on the basketball court with most people remembering their viral altercation during the finals in which Lebron accused Draymond of disrespecting him. These days it seems like Draymond loves kissing up to Lebron James, and it appears some Warriors players are a bit tired of it.
Did Andre Iguodala Do an Oral Hand Gesture to Diss Draymond Green Riding Lebron James' Balls During Lakers vs Warriors?
A strange moment during Lakers' blowout loss to the Warriors has people convinced that Andre Iguodala was clowning Draymond Green's affection for Lebron James. With Lakers down by almost 30 points Lebron was standing near Warriors' bench when Draymond Green put his arm around Lebron, and shared a few laughs with him. While this was going on the camera caught Andre Iguodala doing a gesture with hands as if he was pretending to give oral. It seemed like Andre Iguodala was dissing Draymond Green for sucking up to Lebron during a game where they are competing against each other. Take a look.
This video gives a closer look at what Andre Iguodala was doing with his hands.

The first thought that crossed our minds while watching the video is what Jordan Poole was thinking while he saw Andre Iguodala mocking Draymond Green. He was probably wondering if he would punch Iguodala in the face once he caught wind of what happened. Then again it seems like Draymond only picks fights with people who are shorter than him.
Below is a video that perfectly conveys how much Draymond Green rides for Lebron James. It almost seems like he's in love with him now.
How long will it before Draymond Green is in a Lakers jersey? It seems inevitable at this point.