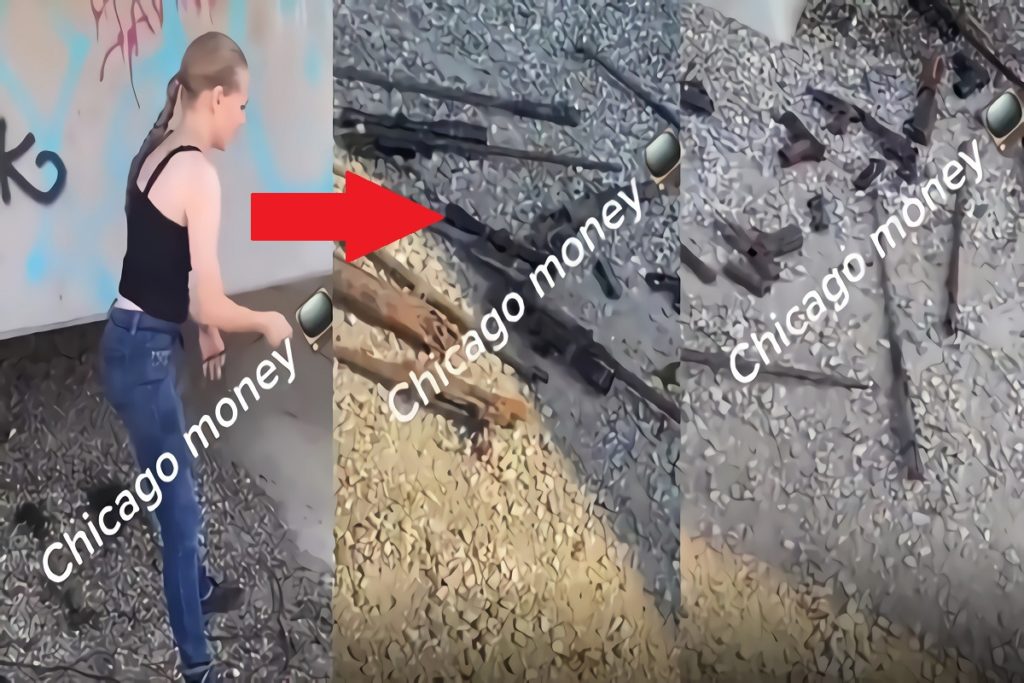 Magnet Fishing is a trend that became most popular in 2019, and still continues to be a growing hobby for many people. Magnet Fishing consists of using a very strong magnets to grab ferrous metal objects that have been either hidden or lost under deep water. In most cases people who do this activity get a strong rope, and secure the magnet to the end of it to pull the metal objects out the water. A woman in Chicago is going viral due to what she found hidden underwater in the area.
Woman Magnet Fishing in Chicago Water Finds Arsenal of Guns and Semiautomatic Rifles
It's no secret that Chicago has one of the highest crime rates in America when compared to other large cities. Things are so bad in the area that the nickname 'Chiraq' is often to used when talking about how safe it is living in the inner city areas. Naturally in a place like this weapons are a plenty, but still yet most people wouldn't expect a ton of them to be hidden underwater. That's even stranger when there's a mass amount of them all in the same spot.
A viral video shows the moment a woman magnet fishing in Chicago found guns and semiautomatic weapons hidden beneath water in the city area. In the footage she pulled out at least 30 guns, some of which seemed new and some that looked old and rusted. Based on the condition they were in it looked like some of them might have been even thrown into the water very recently. In addition to people wondering how the weapons got there, some people are also worried about the woman's safety since some of the weapons could be connected to deadly crimes.
Some experts consider Magnet Fishing a dangerous hobby due to incidents where people discovered bombs hidden beneath water. For example there was an incident in 2019 where a pair of Magnet Fishers found a grenade, which led to a bomb squad closing off a road for 6 hours while they made sure it was diffused.
It's safe to say that Police are likely going to attempt testing those guns for fingerprints to find the owners.