Shannon Sharpe is one of the most popular and outspoken sports analysts on TV. He is best known for his role as a co-host of Undisputed, a daily sports debate show on Fox Sports 1, where he goes head-to-head with Skip Bayless on various topics related to the NFL, NBA, and other sports. Sharpe is a former NFL tight end who played for the Denver Broncos and the Baltimore Ravens, winning three Super Bowls and earning eight Pro Bowl selections. He was inducted into the Pro Football Hall of Fame in 2011.
Is Shannon Sharpe Leaving Undisputed?
There has been a rumor circulating online that Sharpe is planning to quit Undisputed in a few weeks. According to the rumor, Sharpe's final appearance on the show will come after the NBA Finals, which are expected to end in mid-June. The rumors suggest that Sharpe may be unhappy with his contract situation, and or he just wants to pursue other opportunities in the media industry.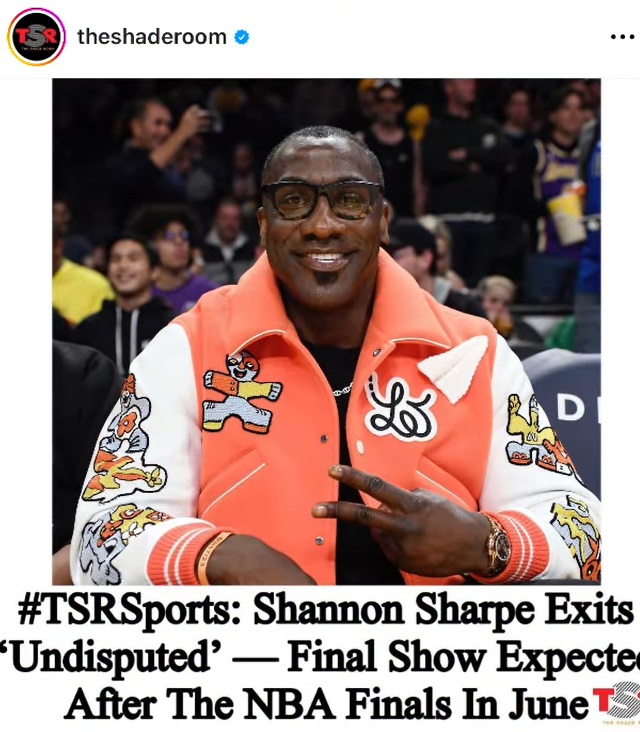 Does Shannon Sharpe Have Beef with Skip Bayless?
The rumor has also sparked some conspiracy theories about a possible rift between Sharpe and Bayless, his longtime partner on Undisputed. Some fans have pointed to the feud they had over the Damar Hamlin situation as evidence of their strained relationship. In that situation Shannon Sharpe took a day off, and when he returned the following episode he got into a heated argument with Skip Bayless, because he kept interrupting him.
The whole situation was sparked by an untimely comment Bayless made on twitter after Hamlin collapsed on the field. Conspiracy theorists suspect that Sharpe and Bayless have been feuding behind the scenes for a while, and that their on-air arguments are not just for entertainment purposes. In recent episodes it also seemed like Bayless was getting agitated while Sharpe was explaining his points.
Sharpe's witty and insightful commentary on Undisputed made it one of the most popular shows on sports television in a short amount of time. The way he challenged and entertained fans, while going at Bayless with his sharp arguments and hilarious antics will never be forgotten.
The show will always be known as one of the most watched and talked about sports debate shows on TV, thanks to the chemistry and charisma of its two co-hosts. Hopefully in the end, Shannon Sharpe decides not to leave Undisputed, but if he does fans will be looking forward to see what he does next. This situation has shades of the Stephen A. Smith vs Max Kellerman situation that ended their First Take run together.