When news broke that Max Kellerman's tenure on First Take was ending, the sports world erupted with theories about what led to his abrupt departure. The main rumor that was floating around was that Stephen A Smith was trying to get Max Kellerman off the show for some time before it actually happened. It appears those rumors may have been partially true, but not exactly the way people are thinking.
Stephen A Smith Explains Why He Wanted Max Kellerman Fired From First Take
In a new Hot 97 interview Stephen A Smith admitted he wanted Max Kellerman removed from First Take, and said he is not unapologetic about letting people know that. The reasoning behind his position was based on all the years of experience he has amassed doing over 30,000 takes for ESPN, which gives him the ability to know when chemistry has gone stale with his co-hosts.
Stephen A. Smith said the chemistry between him and Max Kellerman had run it's course, even though there was no animosity between them. He insinuated that ratings for First Take started to go down, when he stated the audience let him know their on air chemistry was lacking.
Skip to 1:30 mark of the video.
With Stephen A Smith admitting he wanted Max Kellerman removed from First Take, it brings back into question whether the phone call he made on Max Kellerman's last day was fake love. Those reactions people had to the video below may have had some partial merit.
These are some examples of how people were reacting to Stephen A Smith's phone call on Max Kellerman's last day on First Take.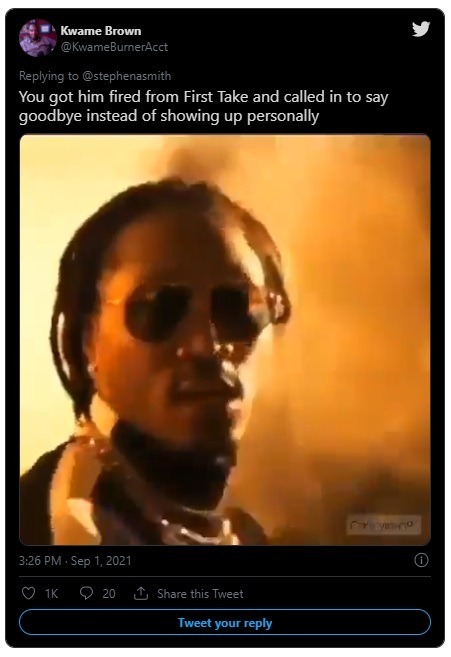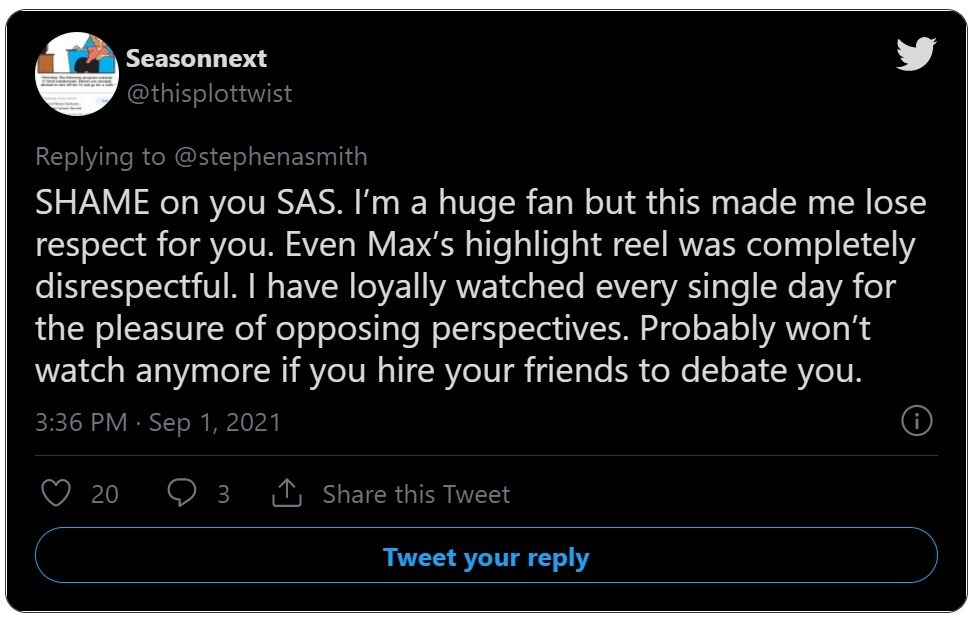 Although Stephen A Smith admitted getting Max Kellerman fired from First Take in the technical sense, he claims he didn't do it without making sure there weren't other guaranteed opportunities for him to make more revenue with ESPN.
Not surprisingly it was recently announced that Max Kellerman got his own ESPN show "This Just In".
In this situation you could say Stephen A Smith did Max Kellerman wrong, but also made sure to do right by him after. Somehow it still feels like there's more to the story than meets the eye.
Author: JordanThrilla Staff