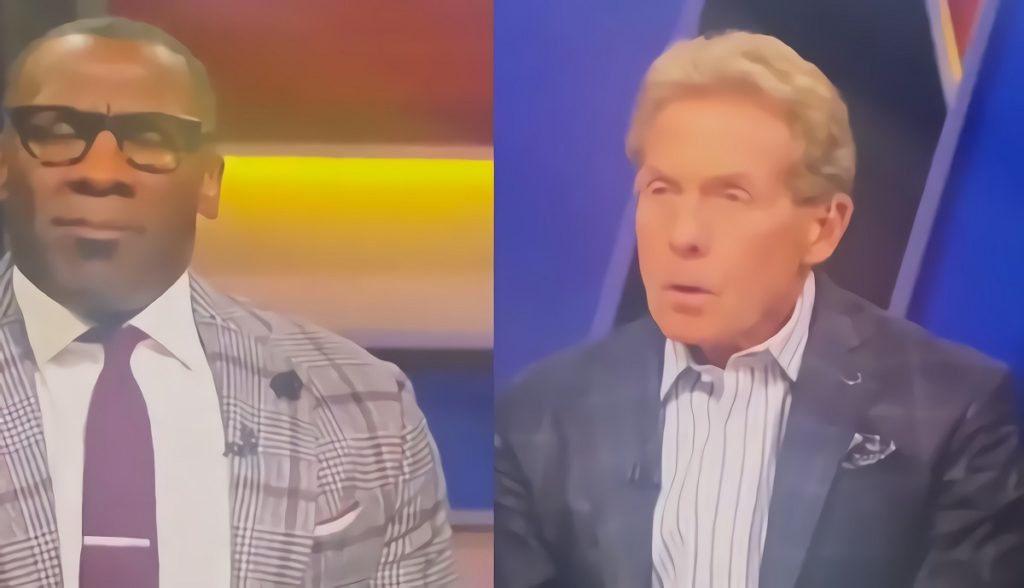 Has the bromance between Skip Bayless and Shannon Sharpe come to an end? Skip Bayless became one of the most hated men in the sports world after his strange tweet about Damar Hamlin. In the now deleted controversial post he wrote "No doubt the NFL is considering postponing the rest of this game, but how? This late in the season, a game of this magnitude is crucial to the regular-season outcome, which suddenly seems so irrelevant".
The next day Shannon Sharpe didn't show up for work on Undisputed, which left people speculating if that tweet was part of the reason. That was confirmed today when he returned to the show to speak his mind on the issue. However, what happened was more drama unfolding after him and Skip Bayless got into a heated argument, which showed there is major tension growing behind the scenes. In this article we'll discuss why most people feel Bayless will have to find a new cohost soon.
Details on Why People Are Convinced Shannon Sharpe is Leaving Undisputed After On-Air Argument with Skip Bayless Over Damar Hamlin Tweet
Skip Bayless believes that people took his tweet out of context, as he claims he was only saying that Hamlin's health was more important than the game. On the flipside Shannon Sharpe made it clear that he completely disagrees with the tweet, and conveyed how he wished Bayless would truly apologize for it. That's where things got heated when Skip said he stands by his tweet, and also was under the impression that it wouldn't be brought up during their show. Sharpe got very angry that Bayless interrupted him while he was in the middle of his monologue. The whole sequence has people certain that Shannon Sharpe is quitting Undisputed very soon. Let's take a look at that tweet, the segment from today, and how Bayless refused to truly apologize during yesterday's episode.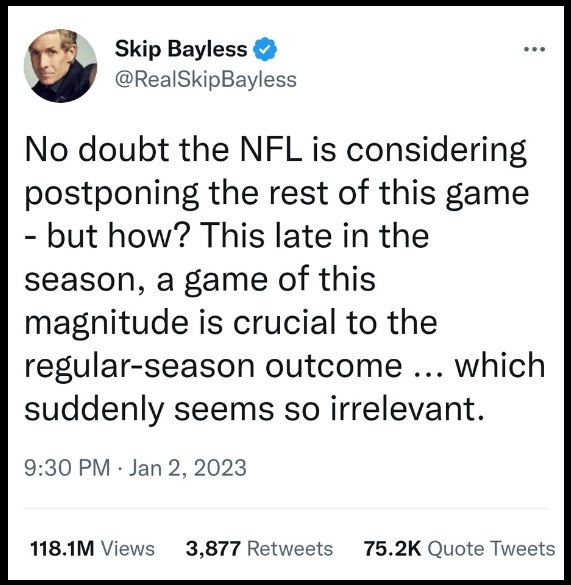 Shannon Sharpe's Death Stare to the Undisputed Camera Spoke Volumes
We've all seen Skip and Shannon fight during their show before, but never has it been this real and personal. The look in Sharpe's eyes when Bayless interrupted him says it all. He looked legit ready to throw hands.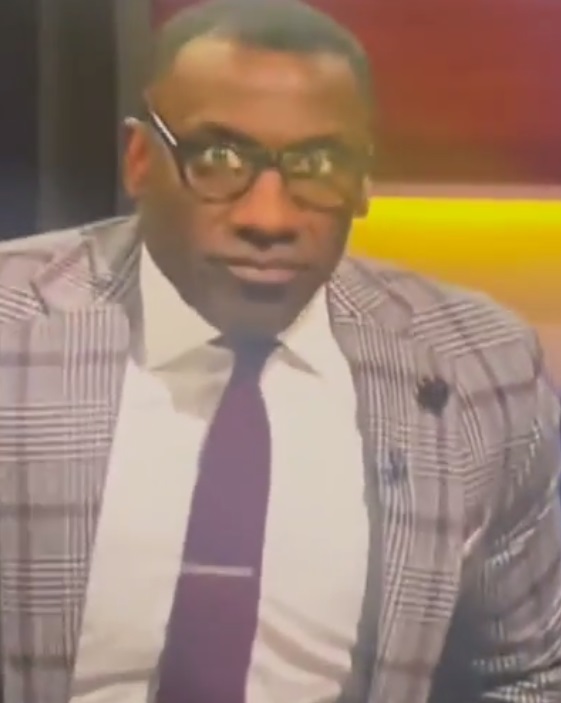 They say every good thing comes to an end, and these two definitely had their good times together. Their chemistry will go down in history in terms of sports television.
However, it appears the end of the road is coming near. Will Undisputed survive without Shannon Sharpe carrying Skip Bayless if he really does quit? Only time will tell.