There is no shortage of drama in the world of the NBA. From players getting traded, to fans throwing chairs and yelling at referees, there is always something going on inside and out the game. Draymond Green punching Jordan Poole was brought back into forefront by an unforgiving crowd during Thursday night's game between the Brooklyn Nets and Warriors.
Social Media Reacts to Nets Crowd Chanting 'Draymond Punched You' to Jordan Poole During Free Throw
Draymond Green is a great player, but he's also known to lose his temper. Around the beginning of the season footage leaked that showed him knocking out Jordan Poole with a vicious sneak punch. The situation blew over very quickly with Draymond apologizing, and Poole focusing on building a path forward with his new contract.
The fact still remains that Draymond punched him in the face, which surprisingly didn't seriously injure him. Unfortunately that situation makes him an easy target for fans of opposing teams to troll him during games. It took longer than expected, but the Nets crowd became the first to use that situation against the Warriors. During a free throw Nets crowd chanted "Draymond Punched You".
_
Some reactions to the disrespectful footage.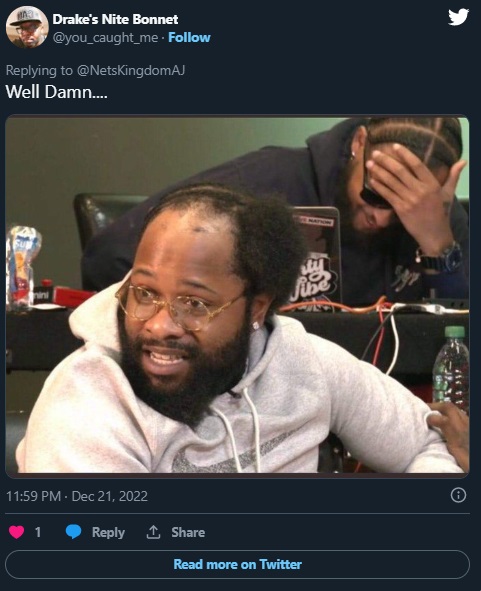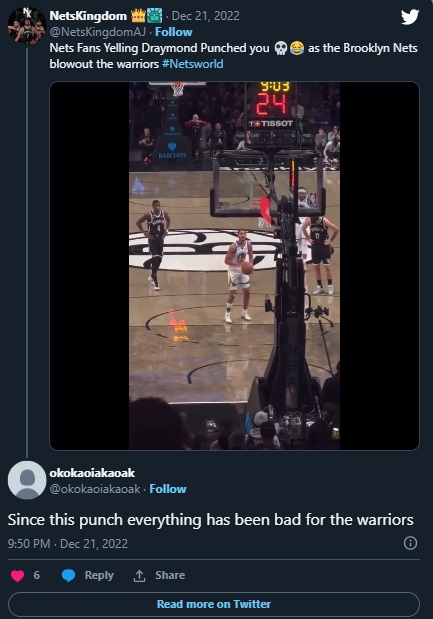 It's safe to say there's a high chance this type treatment could become a widespread league thing whenever Warriors are on the road.