A Casselberry woman was arrested for stealing $25,000 from her employer, and using it to buy a Gucci purse and a new car, according to the Casselberry Police Department. The story has gone viral due to the clever technique the owner of the business used to help police catch her in act.
The police said they received a call on June 26, 2021, from a business owner who reported that her employee had taken money from the cash register. The owner said she had set up a trap by marking some bills with the letter "J" and leaving them in the drawer. She later discovered that the money was missing and confronted her employee, who admitted to taking it.
The employee who was 27 years old at the time told the police that she had stolen the money over a period of two months and spent it on a Gucci purse worth $2,500 and a 2019 Nissan Altima worth $22,500. She said she had financial problems and wanted to treat herself. The police arrested the employee, and charged her with grand theft. She was booked into the Seminole County Jail on a $5,000 bond. She faced up to 15 years, but was allegedly given probation.
The owner wrote a tiny letter J on the back of each $100 bill. The accused thief never noticed the markings, and kept on stealing thinking she would get away with it.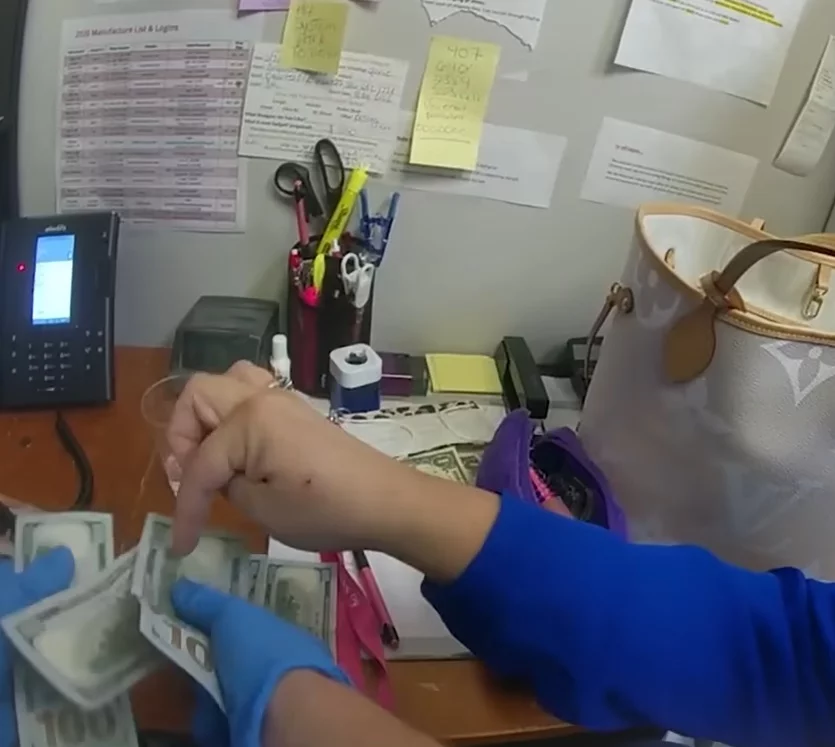 The owner of the business said she was shocked and disappointed by her employee's actions. She said she had hired her as a cashier six months ago and trusted her with the money. She hoped that the young woman would learn from her mistake, and pay back the money. All things considered she got lucky to only get probation for stealing that much money.