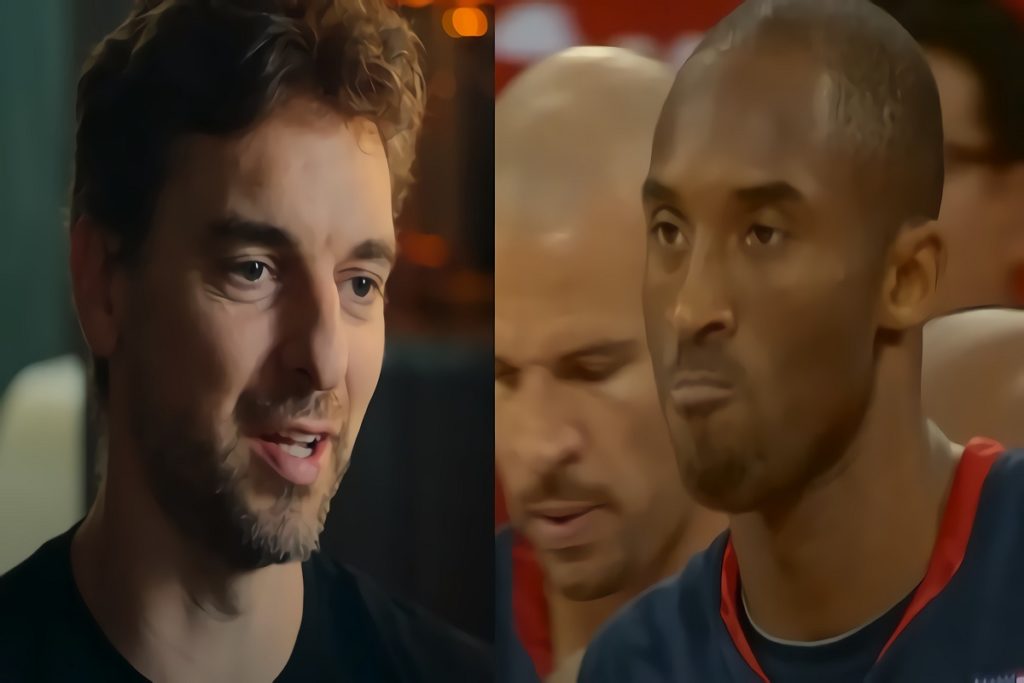 The 2008 Redeem Team is one of the most memorable Olympic teams in sports history. Tasked with the mission of returning prestige and dominance to USA basketball the lineup included many all time greats such Lebron James, Kobe Bryant, Dwyane Wade, and many more. When it was announced that a documentary was in the works everyone knew there would be some crazy stories, and that proved to be true with a recent clip leaked by Netflix.
Redeem Team Documentary Leak Reveals Kobe Bryant Told Lebron James He Would Run Through Pau Gasol's Screen on First Play
We all know that Kobe Bryant was one of the most competitive NBA players ever. Even if he was your close friend once you were on the opposite side of the court he was coming at you with full force. His teammate learned that the hard way on that infamous play were Kobe Bryant ran through Paul Gasol's screen sending him flying to the court during the Spain vs USA matchup at 2008 Olympics.
The Redeem Team documentary leak revealed that play was actually premediated. Apparently Kobe Bryant told Lebron James and others that he would run through Pau Gasol on the first play. In the footage Lebron explained how shocked they were to hear what he was planning to do to his own teammate. The story was the essence of Mamba mentality. The cerebral intimidation tactics were in full effect. Pau Gasol immediately knew Kobe was sending a message that their friendship would not influence the force at which he approaches their matchup.
The Redeem Documentary releases on October 7 as a Netflix only special. Recently some of the players on the team were seen walking the red carpet for the Hollywood Premiere event at Tudum Theater.
Will this documentary be better than "The Last Dance"? That's a tough act to follow, but at the very least it should be an interesting watch based off what has been seen so far.